The off-road scene in Britain is dominated by just a few makes and models of vehicle. Go to a typical 4×4 playday and almost everything you see will be Land Rovers, Jeeps and Suzukis – while on a construction site, it'll be a few select brands of pick-up. But there's a whole world of alternatives out there, too – some of them a common sight, others rare and hard to get, but all of them with lots to offer if you're willing to think outside the box.
Whether it's for work or play, here's a selection of 20 off-road heroes worth thinking about for your next project. Some are very well known, but there are others that you're unlikely ever to have thought about. As always, finding a good, solid truck on which to base your build is critical – but so long as you get that nailed, any of these vehicles here could be turned into an off-road machine to be truly proud of…
Jeep Wrangler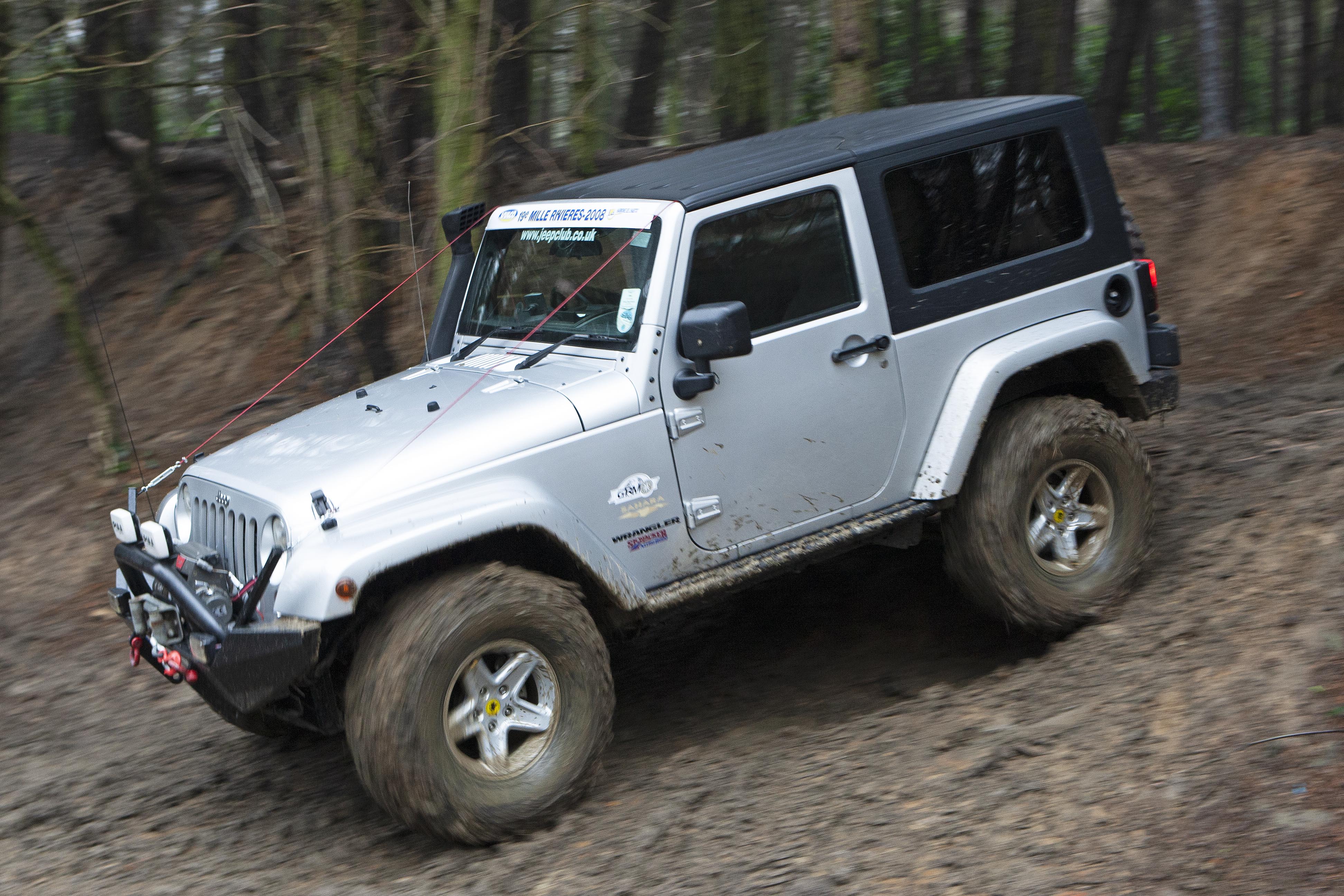 Jeep says the new model is the best Wrangler yet, but they've all been pretty good. The original YJ, with unpopular square headlights, only came to Britain in small numbers, but its combination of leaf springs and a cheerfully boorish 4.0-litre straight six engine made it pretty hilarious to drive.
It was in 1998, though, that Jeep hit the off-roading mainstream in the UK with the arrival of the coil-sprung TJ. This sold in much higher numbers, and plenty of people modified them – usually to a high standard, too. The good thing about all Wranglers is that with the combined output of America's aftermarket on your side, there's almost no limit to what an imaginative (and rich) owner can do with one.
Another advantage the Wrangler has over the Land Rover Defender is that it commonly comes with kit like cruise, leather and air-con, and in some cases you can hear the stereo. But the real step forward came with the introduction of the JK model in 2007. As well as being far more refined than the TJ it replaced, this was the first Wrangler available in either diesel or five-door form, and as a result it out-sold all previous models several times over.
The JK was also available in Rubicon form, with a set of off-road enhancements making it probably the best factory-standard off-roader in the world. You could only get this with a petrol engine, but the new JL model has righted that wrong (if a wrong is what it was).
Every Wrangler has been cool, and people like them for that alone, but more than that there's no other 4×4 that's so well set-up for modifying. Their values have gone up strongly since the Defender went out of production, but the number of them you see being used off-road has spiralled upwards in recent years – whether you're looking to buy new, old or really old, the Wrangler is a very good bet indeed.
Daihatsu Fourtrak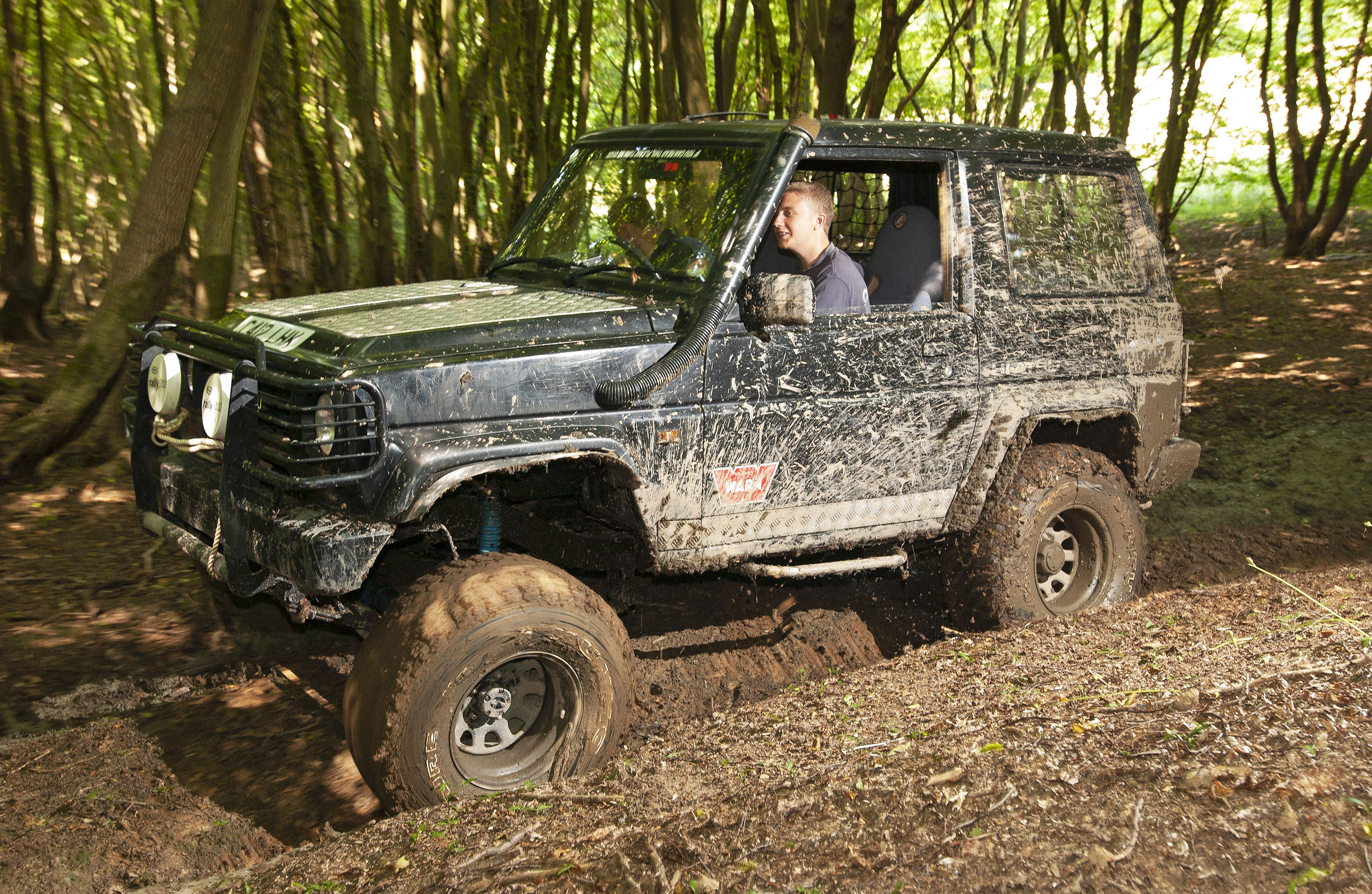 The Fourtrak was ugly, rough and boring, and any that are left now are likely now to be rusted half to death. But you could drive a stake through its heart and you still wouldn't be able to kill it – its doughty unbreakability means you'll still see ancient examples chuntering around playday sites and hill farms as reliably as the day they were born. There are almost none left for sale now, and those you do see are mainly the later Independent model whose front wishbones and low-slung gearbox meant it wasn't a patch on the old leafer off-road, but anything with Daihatsu's absolutely legendary 2.8 TD engine is going to have traction to spare. You almost never see a modified Fourtrak – just beaten-up ones, on no more than a set of mud tyres, still showing the rest of the world how it's done.
Toyota Land Cruiser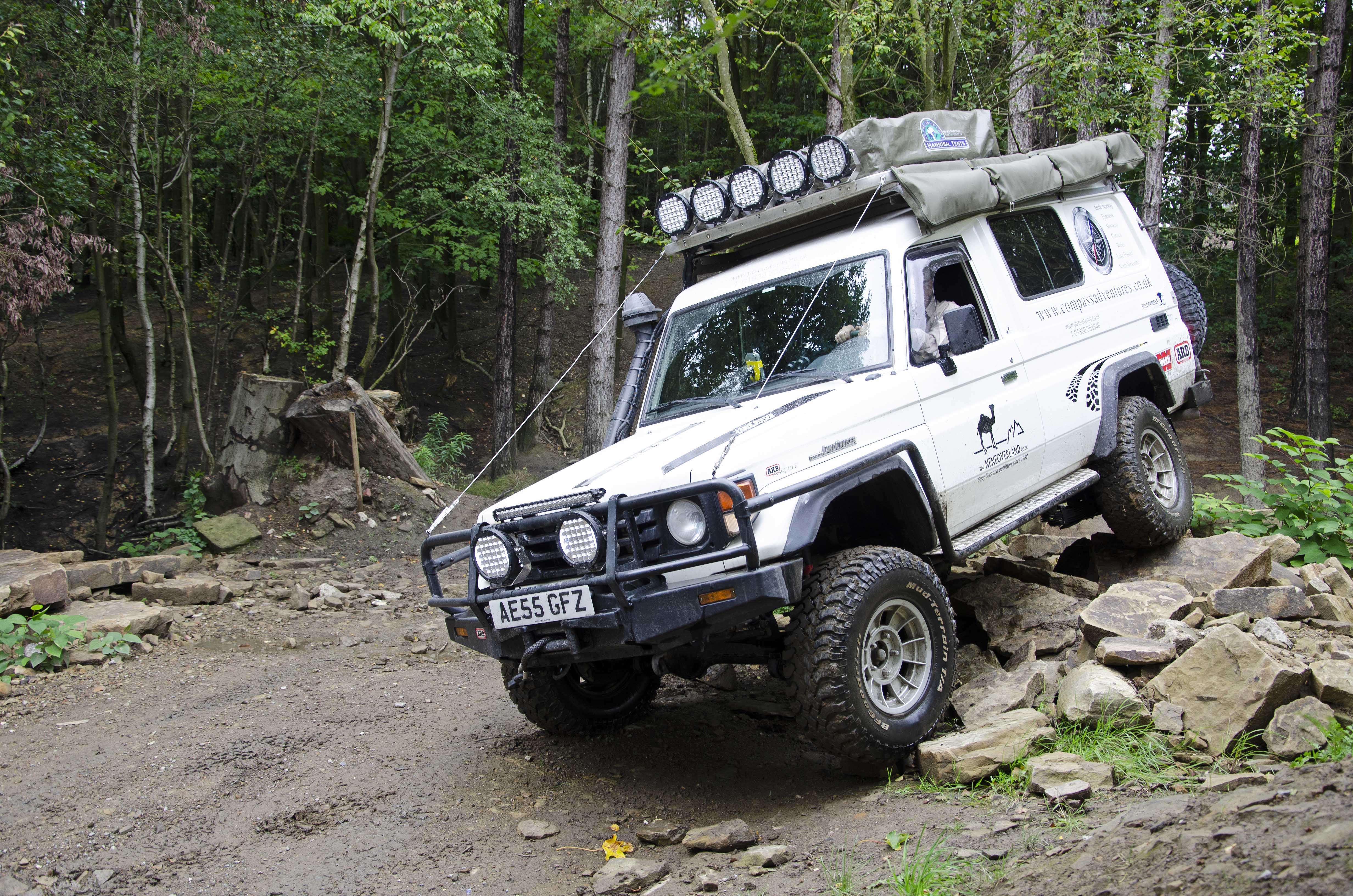 Where do you even start with the Land Cruiser? It's an entire family of different vehicles with many major differences – but with strength, mighty build quality and serious off-road skills common to all of them.
The Land Cruiser range can be divided roughly in two. Up top, there are the big ones – as exemplified by the 80-Series from back in the 1990s, which many people will tell you is the best car ever made. It had proper beam axles at both ends, each of them with a locking diff, as well as long-travel suspension that made it stunningly agile, and its built-in strength was such that you still see them for sale today with a quarter of a million miles or more under their belts.
The later 100 and 200-Series Cruisers are less popular with off-roaders due to their greater complexity and independent front ends, but both are still massively capable both on and off-road. There's a rare 105-Series model, too, which wasn't made for the UK but whose no-no-sense spec and front beam axle made it ideal for real work, and also in the realms of the grey import you might be tempted by the hefty 70-Series trucks which, again, don't come here officially.
Smaller Land Cruisers, which have been sold under the Prado name elsewhere around the world, offer a more manageably sized option whose off-road abilities are scarcely less epic. Anything from before the 90-Series Colorado is now very rare indeed, but the 120-Series from 2002-on is a fantastic vehicle – and the current 150-Series, which has just become available in basic Utility form, is now one of the most attractively priced off-road vehicles you can buy new.
As with all Japanese vehicles, the supply of parts for modding Land Cruisers is limited. But the best specialists are exceptionally good – and with just a minimum of mods, any of these mighty Toyotas will tackle most terrain at a stroll.
Range Rover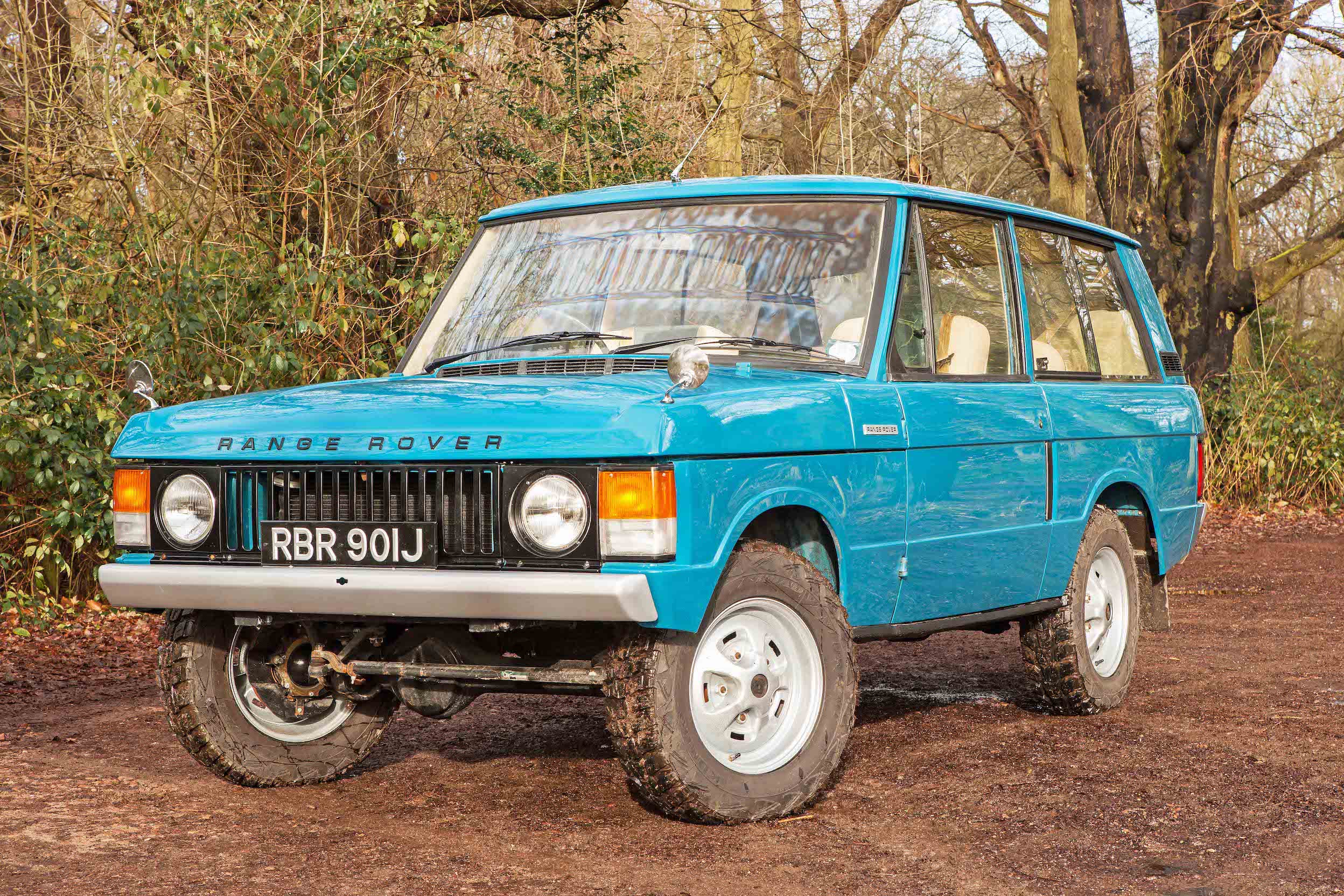 The original Range Rover was the truck that launched a thousand jokes about panel gaps that were visible from space. It's incredible off-road, though, and there's no end of ways in which people have modified them – including taking the body off and replacing it with
something else altogether. The only problem is that there aren't many Rangeys around now, and those that are still in one piece have normally either already been modded or restored.
Buying someone else's old project is a massive leap of faith, but if you enjoy your workshop time it can yield a huge amount of truck for your money. Find an original one, meanwhile, and you're far better treating it as a classic car.
Even the second-generation P38 model is lurching into classic territory now – though between its shocking build quality and a degree of complexity that more or less guarantees pain for people who own one in later life, you'll soon come to understand why they cost so little to buy. For this reason, the P38 has never caught on among off-roaders, and nor have subsequent models – whose luxury levels, and running costs, have continued to climb almost exponentially.
Use one of these later Rangeys as a daily driver or towcar, and it will be imperious. But for a vehicle with soul, whether or not you're going to off-road it, only the Classic will do.
Mercedes G-Wagen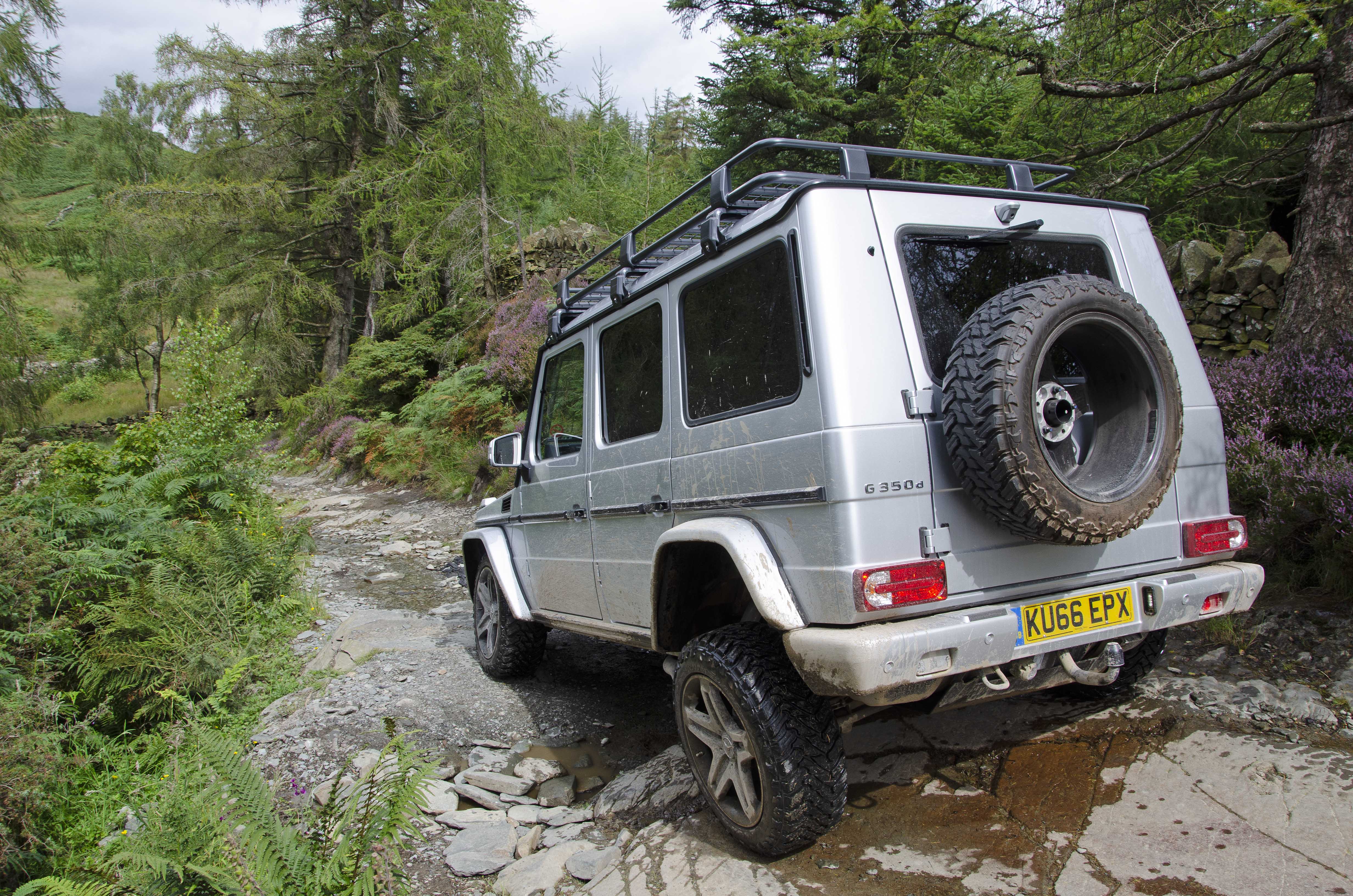 The original G-Wagen was a fantastic off-roader, with proper axles, diff-locks every- where and the build quality of a tank. It also had the weight of a tank, and in recent times came to cost pretty much the same too, but with a set of the right tyres on board it would drive absolutely anywhere.
A new model with an independent front end was announced at the start of this year, but for anything close to modern you'll need to be properly rich to own a G-Wagen, let alone off-road it. Find an early one, however, with one of Merc's slow but unstoppable diesel engines, and aside from those tyres the only mod you'll need to make is to strip out as much weight as possible.
Land Rover Defender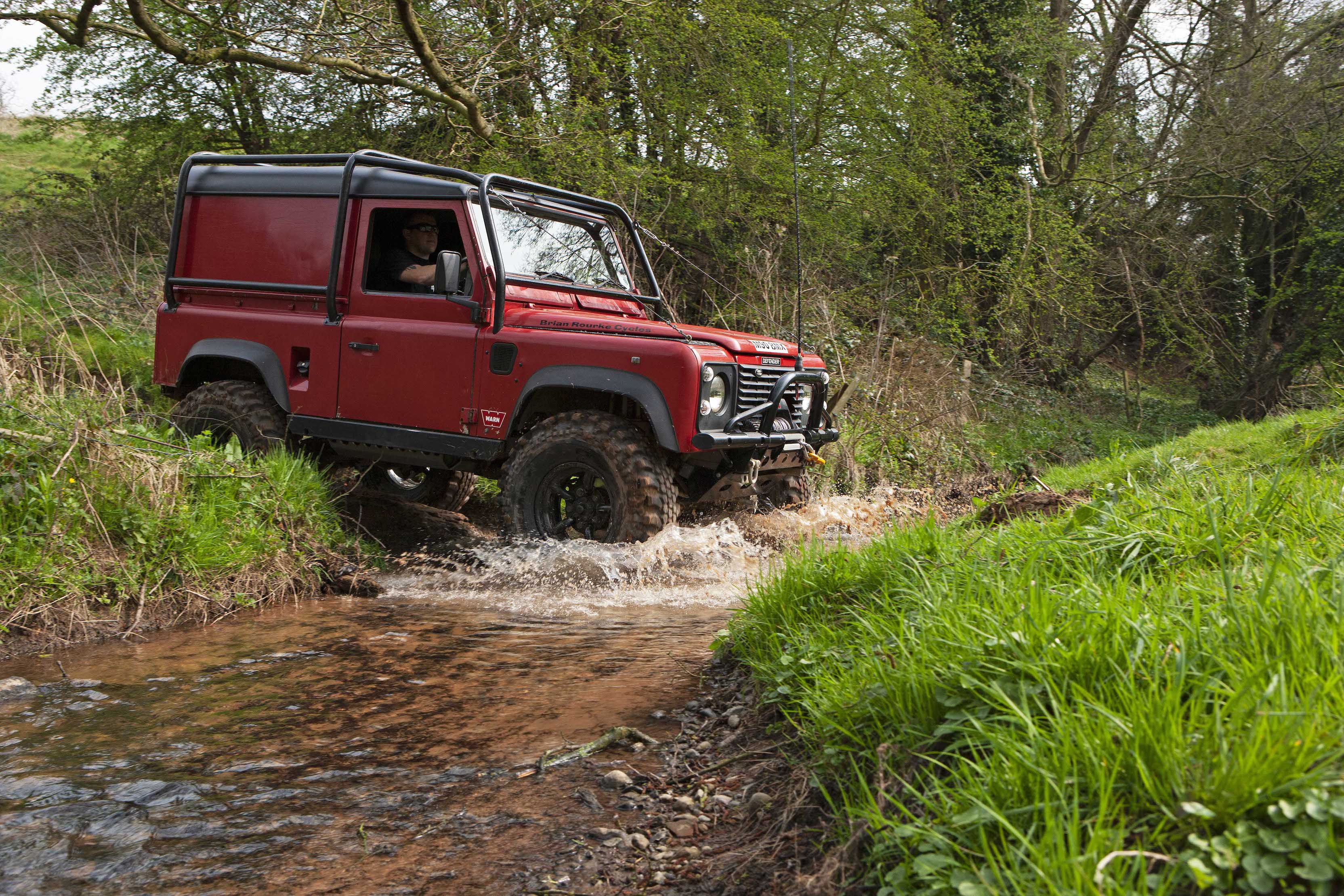 The Defender has been a dominant presence throughout the UK scene more or less forever, though the sky-high prices they command means more and more people are thinking twice before using them off-road. Values have kept on climbing since production ended just under three years ago, and most owners now think in terms of prettying them up and keeping them nice. rather than modding them into the mud-bashing warriors they're meant to be.
Either way, there's a vast aftermarket in place to help you maintain, rebuild, restore, customise or modify a Defender into whatever sort of machine you want it to be. Even a reliable one… though one problem with them is that by now, the vast majority have been worked hard, abused, neglected, modified and/or hit with spanners by persons unknown. Buying a proper shed and using its identity to basically build yourself a new vehicle from scratch is a common approach, though even this will probably mean shelling out several grand on the donor vehicle.
Prior to its demise, Land Rover liked to say the Defender had been in continuous production since 1948. Taking it at its word, that means we need to include the old leaf-sprung Series models here; they're completely different in character and these days fall squarely into the classic car category, though they're incredibly willing off-road whether in standard or modded form.
For day-to-day use, though, it's got to be a Defender. Many people go for the later ones from 2007 onwards, with the 2.4 or 2.2-litre Puma engine, but many others would sooner chew their own arm off. If DIY maintenance is your thing, the 200 or 300Tdi will suit you best, but the Td5 from 1998-2007 is very popular – even if later ones cost an eye-watering £535 a year in road tax. Whichever Defender you own, you need to expect it to require regular work, but the good news is that when you come to sell it, you'll probably get your money back – and, if you've tidied it up, even turn a profit. This fact alone means the Defender is potentially the cheapest vehicle to own in the entire used car market.
Jeep Cherokee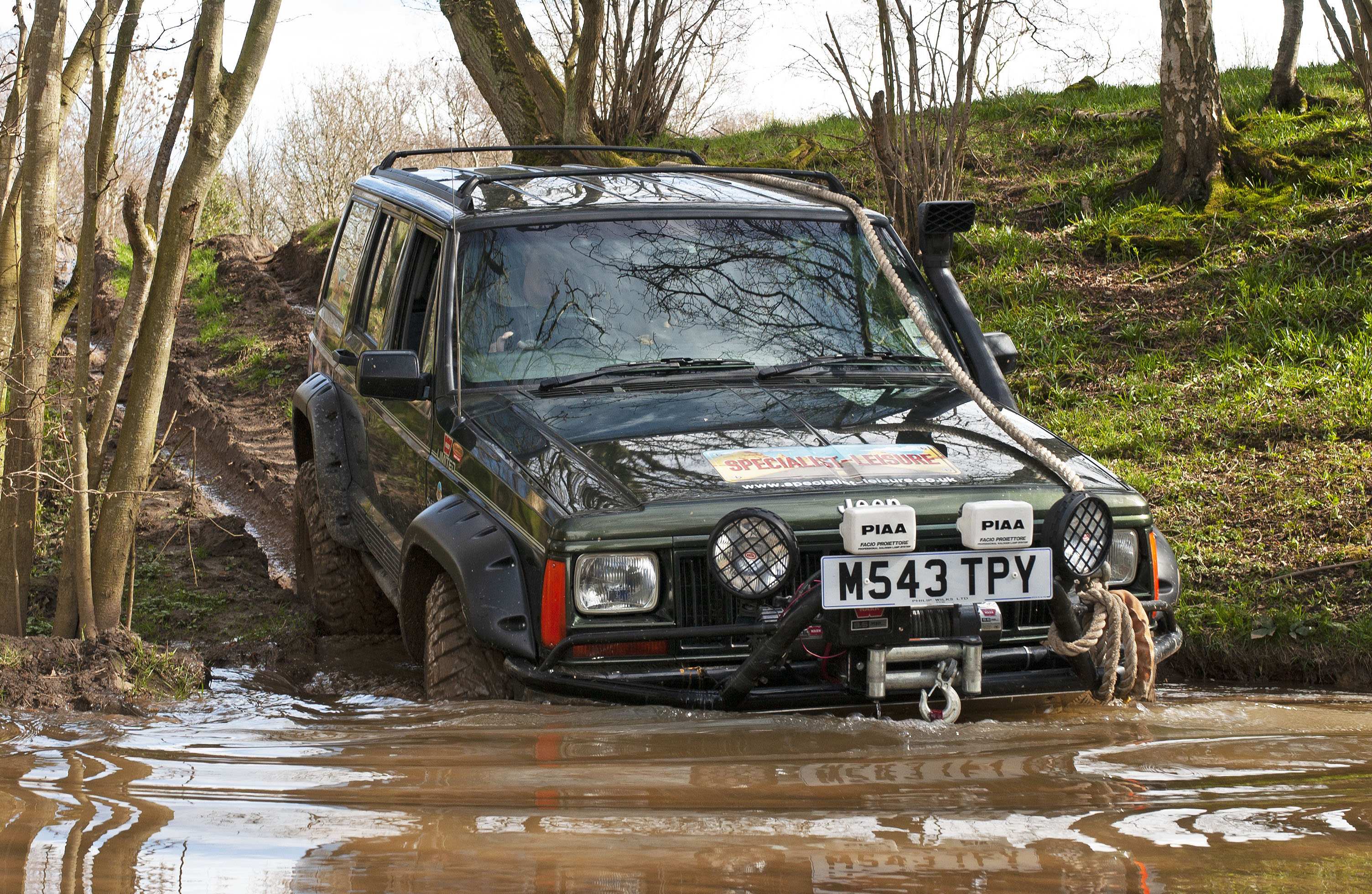 There have been four iterations of the Cherokee, but for serious off-roading there might as well only ever have been the first. The XJ model, which came here from 1993 to 2002, was amazingly capable even in standard form. It only took a small lift and slightly bigger tyres to turn it into a proper boss off-roader, but with the colossal American aftermarket behind you there's almost no limit to what can be done to one if you want to go the extra mile. Finding a Cherokee from this era will be your biggest challenge now – they sold in enormous numbers back in the nineties, but most of those vehicles have long since breathed their last – and of the ones that are still running, the majority have already been modified into off- road weapons.
Suzuki Jimny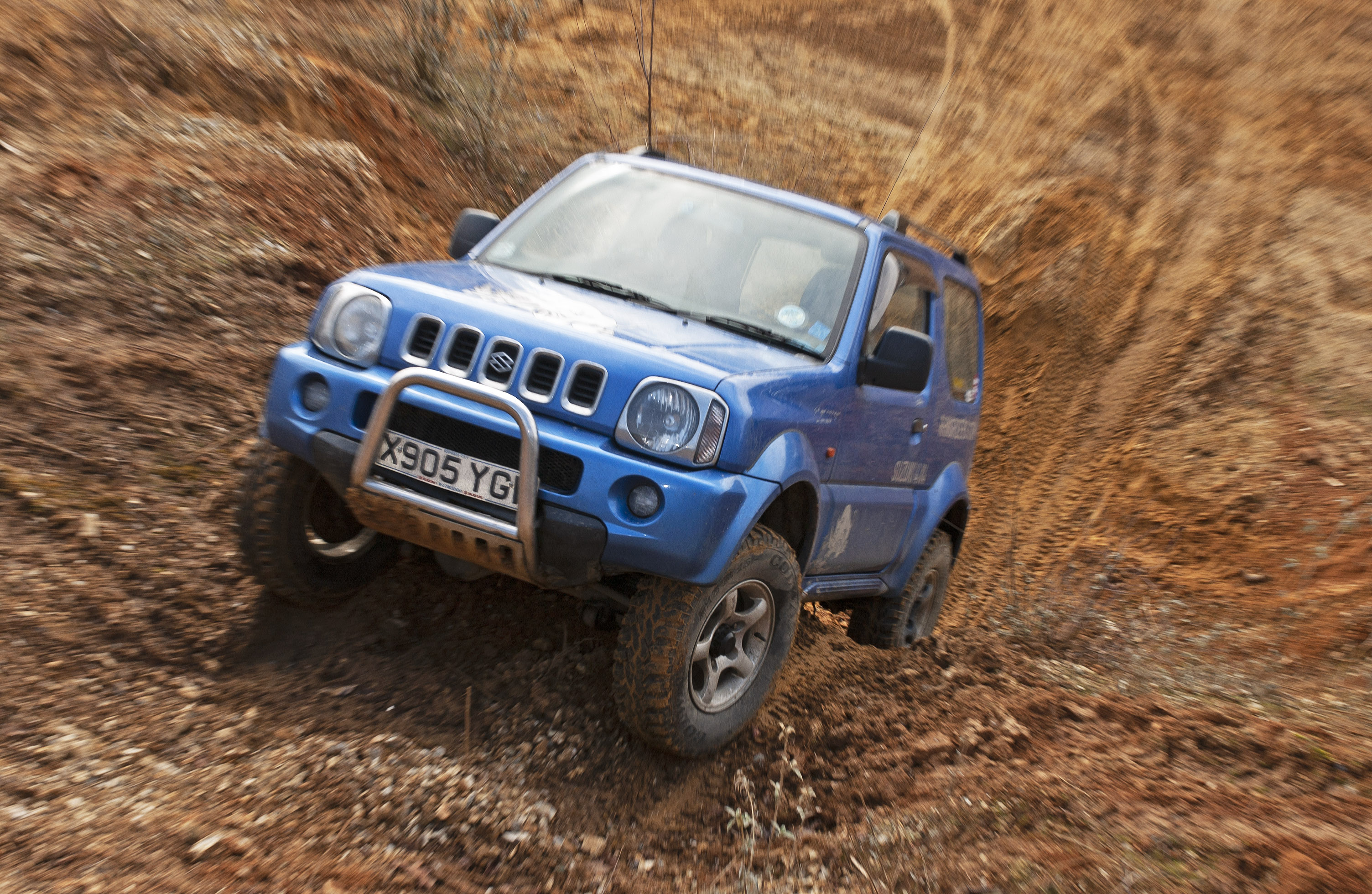 Replacing the brilliant and vastly popular SJ wasn't going to be easy, but somehow the Jimny managed it. Small but strong, agile but affordable, it retains all the virtues that have made Suzuki into one of the world's favourite 4×4 makers. It wants a bit for ground clearance in standard form, but the breadth and depth of accessories and modifications available mean that whatever you want to do to one, from mild to wild, the only limits are your imagination and, of course, wallet.
There's a new Jimny on the way, but the original was manufactured for two whole decades – and for a budget off-road project (as opposed to a cheap shed you're going to wreck), there's precious little that can touch it.
Toyota Hilux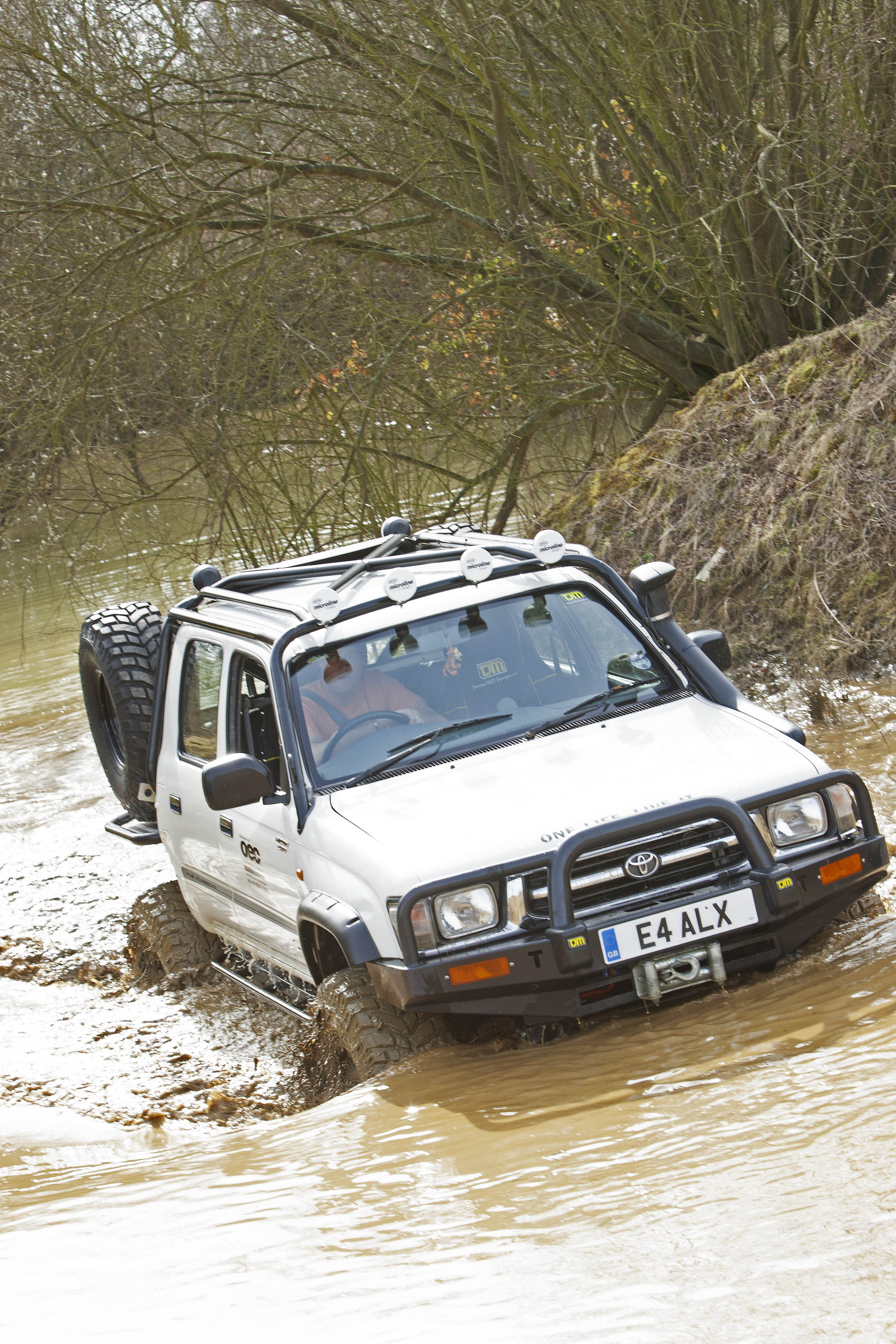 It's been around for more than half a century, and in that time the Hilux has sold more than 16 million units, carving itself a rock-solid reputation for hard-working indestructibility on the way. Early ones were leaf-sprung front and rear, which did nothing for their ride quality, but since 1997 they've gained an independent front end which transformed their refinement on the road without wrecking their abilities in the rough.
The most modern Hilux was designed to be more SUV-like inside, but it's still a world-class truck whether for work or play. And the previous model was probably the best off-road one-tonner of its generation. In each case, there's plenty of kit available for modifying a Hilux into something really special – but it says a great deal that when you go looking to buy one, there's a notable dearth of cheap examples around.
Isuzu Trooper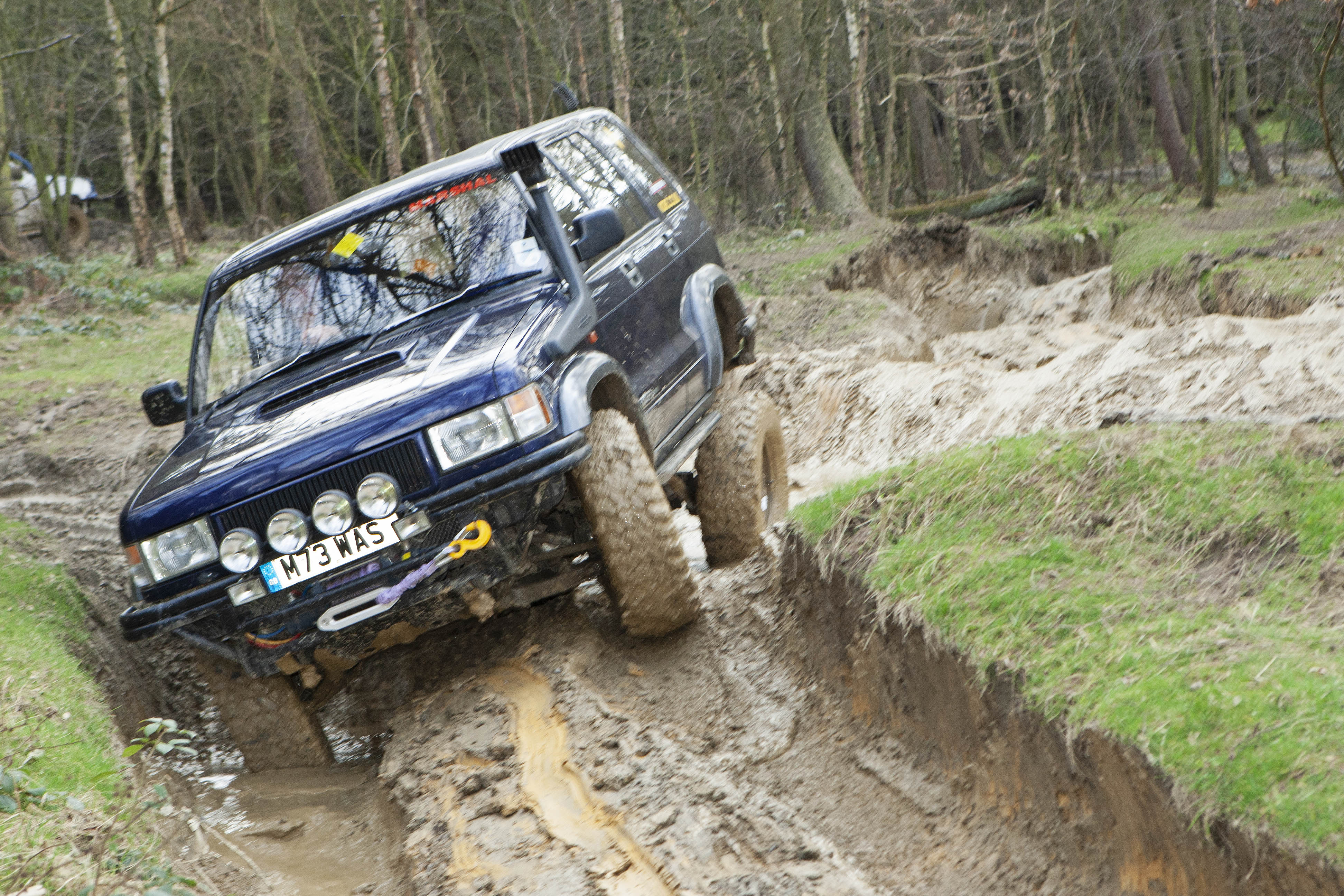 For some reason, the Trooper hasn't ever entered the mainstream for off-road modding. But there are some excellent examples out there which prove how much you can do with what is a stout, long-lasting truck with bags of potential. Whether you go short or long-wheel- base, you can get more height and flex from a Trooper with relative ease, and so long as you avoid the infamous 3.0 TD engine from the last few years of production its drivetrain is bomb-proof. There are still plenty around to choose from – and if you can't find the Trooper you want, the little-known Vauxhall Monterey is basically exactly the same vehicle underneath.
Nissan Patrol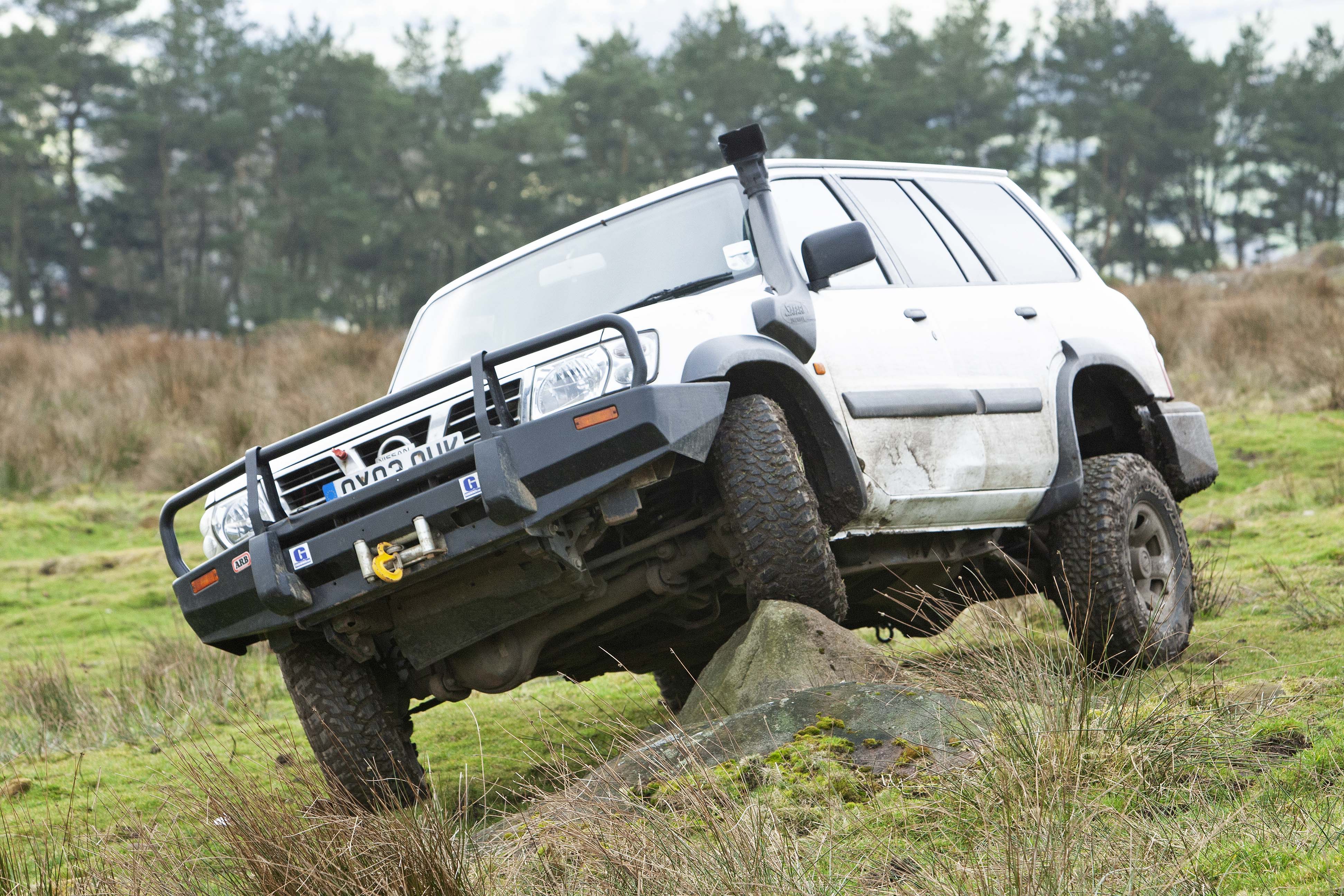 It's not quite as famous as the Toyota Land Cruiser, but the Patrol has a similar history of popping up wherever there's a war to be fought, a desert to be crossed or a natural disaster to be mopped up. It's a rarity in Britain, which can make for some fairly excruciating parts prices, but if you want a truck that was built to last you can't do much better.
As with the Land Cruiser, you can modify a Patrol – but the kit for doing so is rare and therefore expensive in the UK, and anyway it's already so stout and capable that you don't really need to bother. Unlike the Land Cruiser, on the other hand, the Patrol doesn't hold its money nearly as strongly – meaning it could be an appealing alternative if you're on a budget. It remained beam-axled all-round throughout the whole of its time in the UK, too, so if you do want to lift its suspension you'll find it easy to work with.
Ford Ranger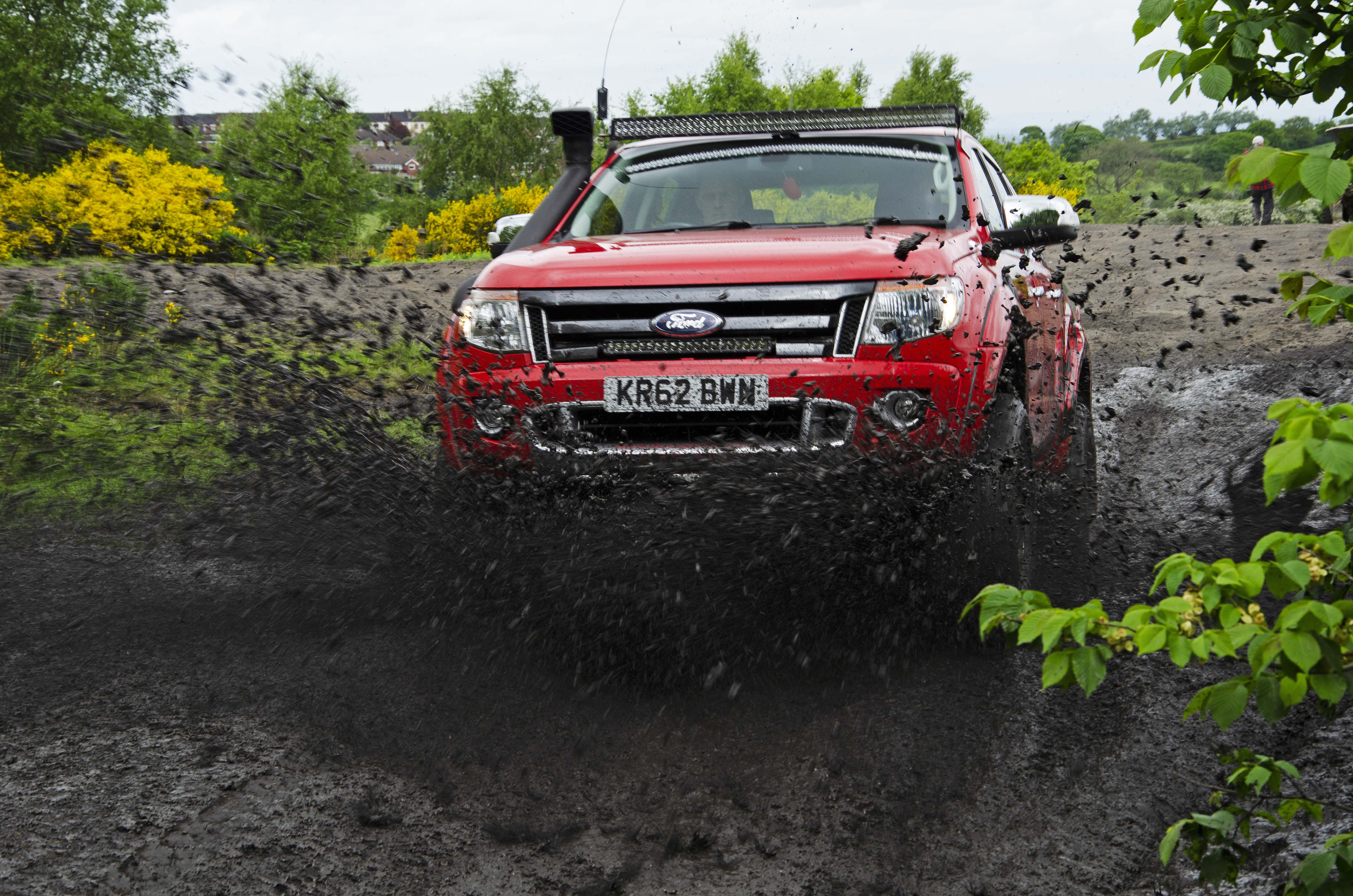 Once a bit of an also-ran in the pick-up market, let alone the 4×4 market overall, the Ranger turned that on its head when the T6 model arrived in 2012. Big, imposing and roomy inside, this is also extremely capable both on and off-road – and you can get it with a 3.2-litre diesel engine that thumps out 200bhp and can easily be tuned for more.
All this and an attractive purchase price has helped the Ranger muscle its way to the top of the one-tonne market. But its time truly came when Land Rover stopped making the Defender. Suddenly, well-heeled vehicle builders needed something else to invest in – and with very limited supplies of the Jeep Wrangler being available in the UK, they turned en masse to the Ranger.
Now, there's a wealth of equipment available for them, and more and more specialists are turning them into street machines, off-roaders and everything else in between. Older models are worth some thought if you're on a tighter budget, as they're plentiful and a lot better than they tend to be given credit for – but rarely has there been a more dramatic example of a vehicle muscling in on a market where once it hardly even registered.
Suzuki Vitara
The original Vitara was a giant-killer par excellence – and a good laugh on the road, too. Amazingly capable off-road, cheap, more robust than it looked… and you could get it in pink. Stick with a three-door model, though, as the long-wheelbase version needs a lot of lift to overcome its low belly.
That's if you can find one that hasn't already been modded to within an inch of its life. Straight Vitaras are very rare now, but rather oddly no-one has ever done much with the Grand Vitara that replaced it, even though it was basically the same vehicle in a lot of ways.
A welcome bonus is that towards the end of the vehicle's run, Suzuki fitted the SWB Grand Vitara with a diesel engine; find one of these, and you could have the makings of a left-field project par excellence. Just don't go buying the later Mk2 Grand Vitara from 2005-onwards by accident, though, because it's as much use off-road as a piece of cheese.
Land Rover Discovery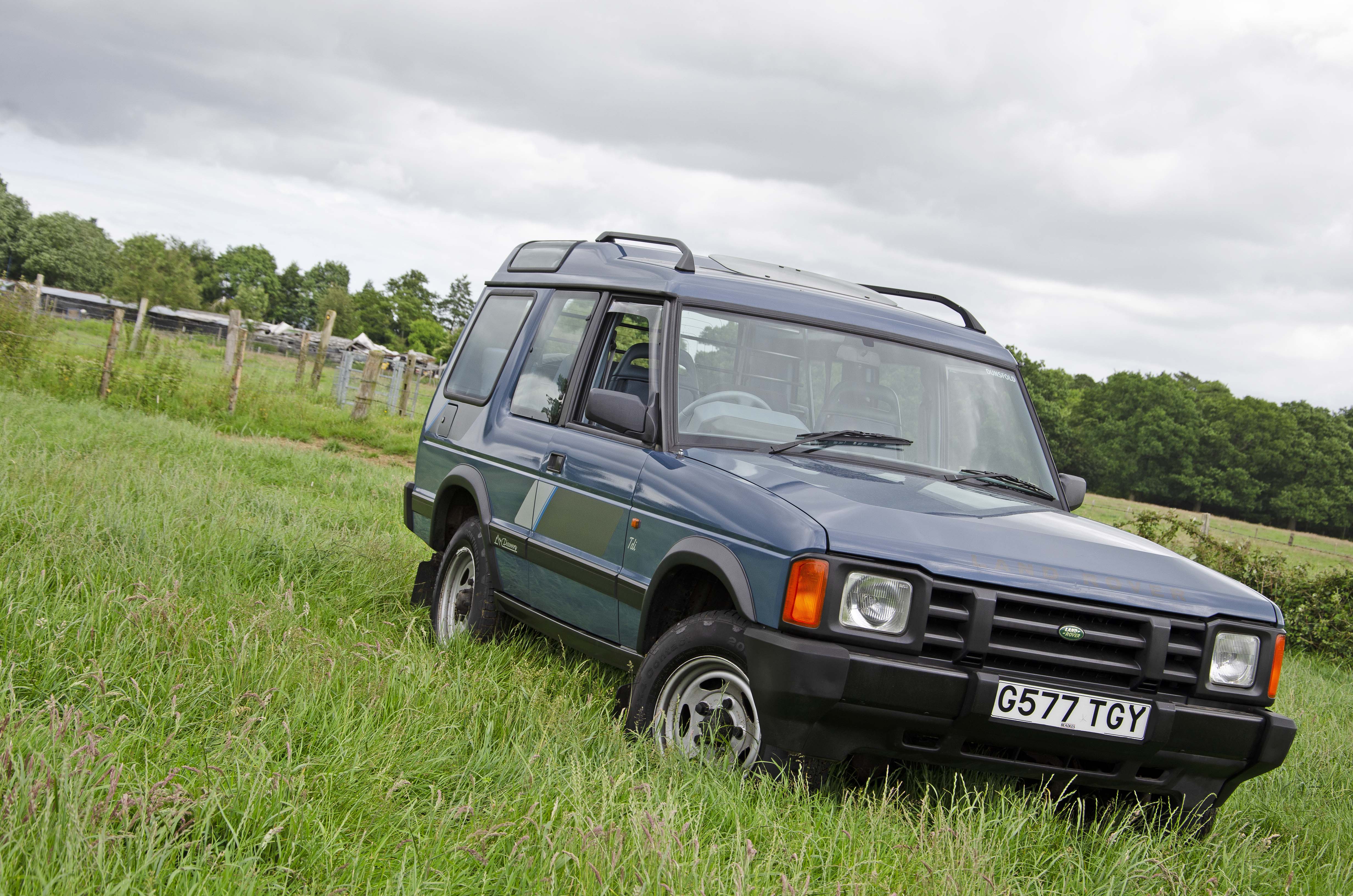 The Discovery has long since replaced the Range Rover as the thing you turn to if you want a Land Rover but can't afford, or abide, the Defender. The original model, which was the purest in the traditional 4×4 sense, was basically a 100" Defender with some posher kit and a smarter set of clothes, and it was fantastically capable off-road.
It was also hilariously unreliable, but parts and know-how are in plentiful supply and neither costs too much so long as you shop around. There's almost no end to what you can do with them in the workshop if you want to build a modified off-road machine, too.
The Discovery 2, which came along in 1999, is bigger and more complex than the D1, and it's hilariously unreliable too. One difference is that while the original was infamous for body rust, particularly in the boot, floors, sills and footwells, the Disco 2 is more likely to suffer from a rotten back chassis.
In each case, the diesel engine is the one to go for. The Tdi in the D1 is best for DIY maintenance, while the Td5 in the D2 is one of the most reliable things Land Rover has ever made. Elsewhere, common sources of irritation on the Disco 2 include the rear air suspension, 'active' anti-roll bars and sunroofs (a vehicle without them is worth more if you can find one), while with the D1 your biggest problem will simply be finding one worth having.
In each case, whether it's maintenance or full-house modding the aftermarket has come up with an answer to every question the Discovery asks. That's the case with the later Discovery 3, too – though while this was a great leap forward as an all-rounder, its monumental complexity means it's a risky one to take on, and it's nothing like as naturally capable off-road and far less easy to modify compared to the earlier models.
Mitsubishi Shogun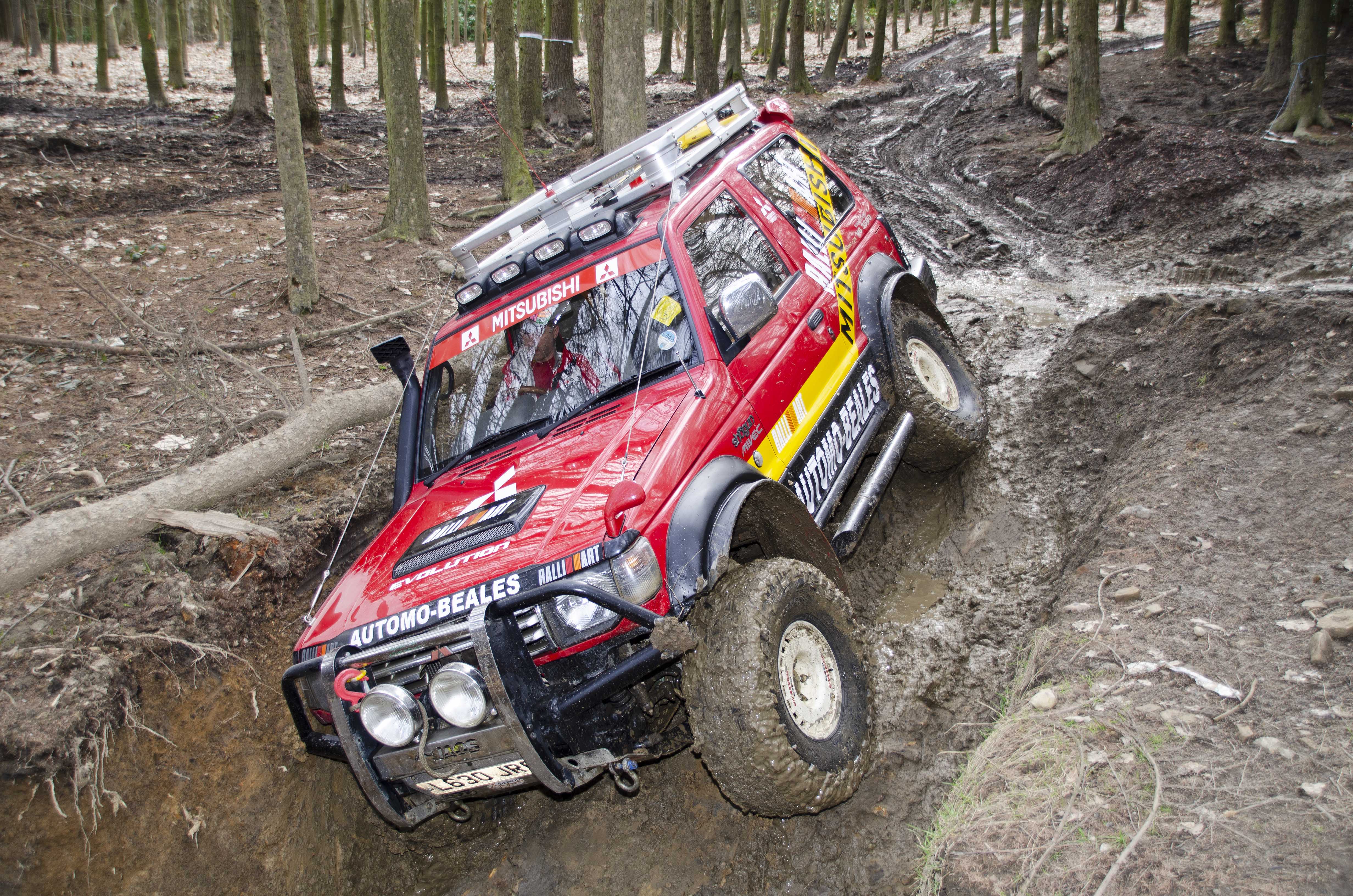 The Shogun was once derided as a glam wagon – in fact, it still is by some. But while it was once at the soft end of the spectrum, it's stayed true to its roots and is now one of the most truck-like 4x4s on the market. For off-roading, the 1990s' Mk2 model is the one to go for as it still had a live rear axle and proper chassis, and the 2.8 TD engine is as strong as an ox. They're all very capable in rough terrain – and in long-wheelbase form they're brilliant tow barges.
The Shogun is much more moddable than you'd expect, too, even if the amount of stuff available for them is limited. And because they last well but don't often tend to get used and abused off-road, there's plenty around for you to choose from.
Volkswagen Amarok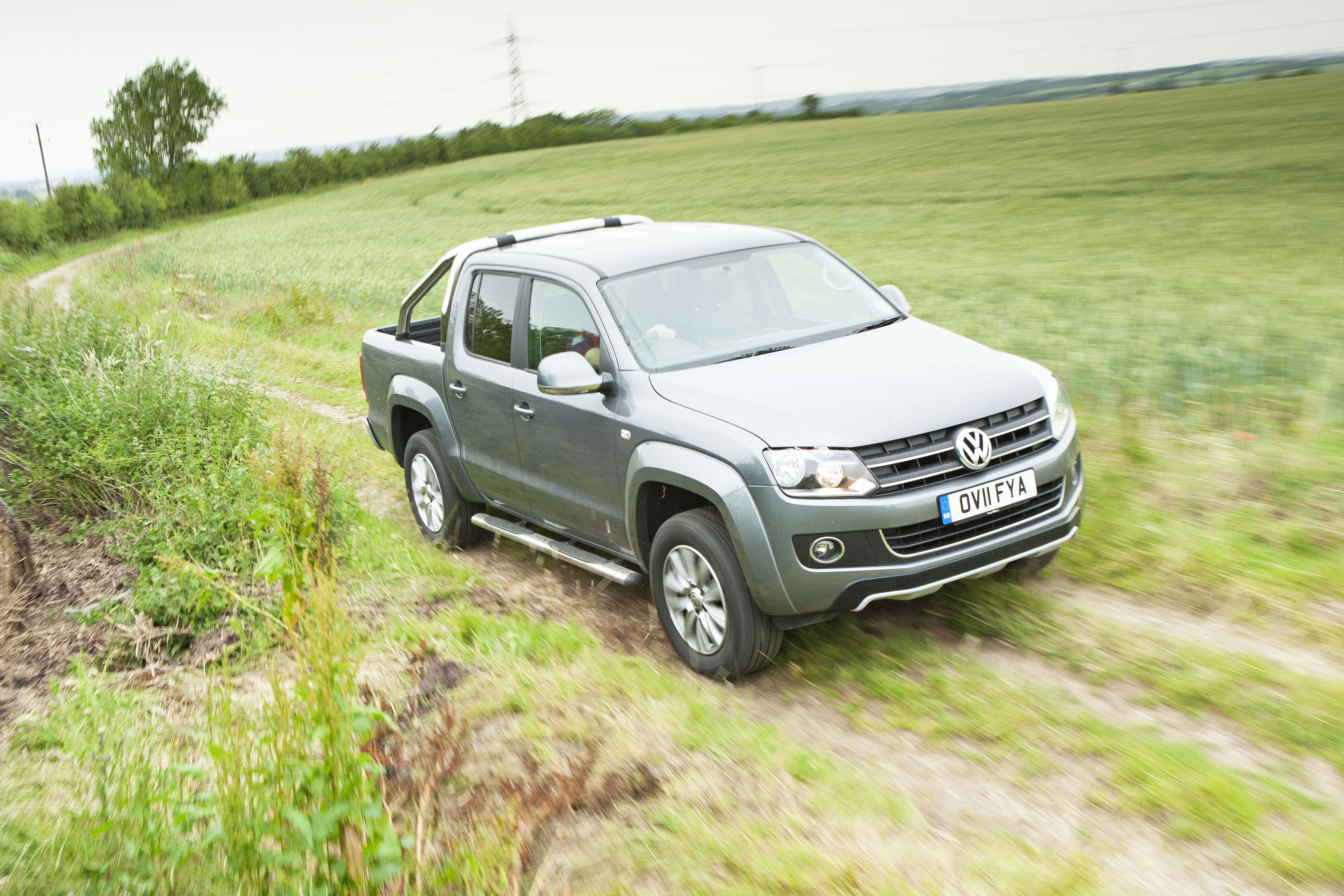 The Amarok has always been positioned as a premium vehicle among pick-ups, and not all models have low range. Those that do, however, are astonishingly agile for their size in rough terrain, making this a seriously attractive alternative to the traditional Far Eastern double-cabs.
The Amarok's timeline is a little odd in that the engine choice changed completely when it was facelifted. Initially, it came to the UK with a 2.0 TDI unit which was at the time the smallest in the market; now, it has a 3.0 TDI which is one of the biggest.
The engine is extremely strong and currently comes with a choice of four power outputs. If you want to use an Amarok for off-roading, however, you need to stick with one of the lower ones, as a dual-range transfer case is only fitted to models with a manual gearbox. Even the old 2.0 TDI didn't always come with the right stuff for off-roading – but either way, there's a good, if not normally cheap, choice of equipment available for modding the Amarok into an even better machine than it was in the first place.
Nissan Terrano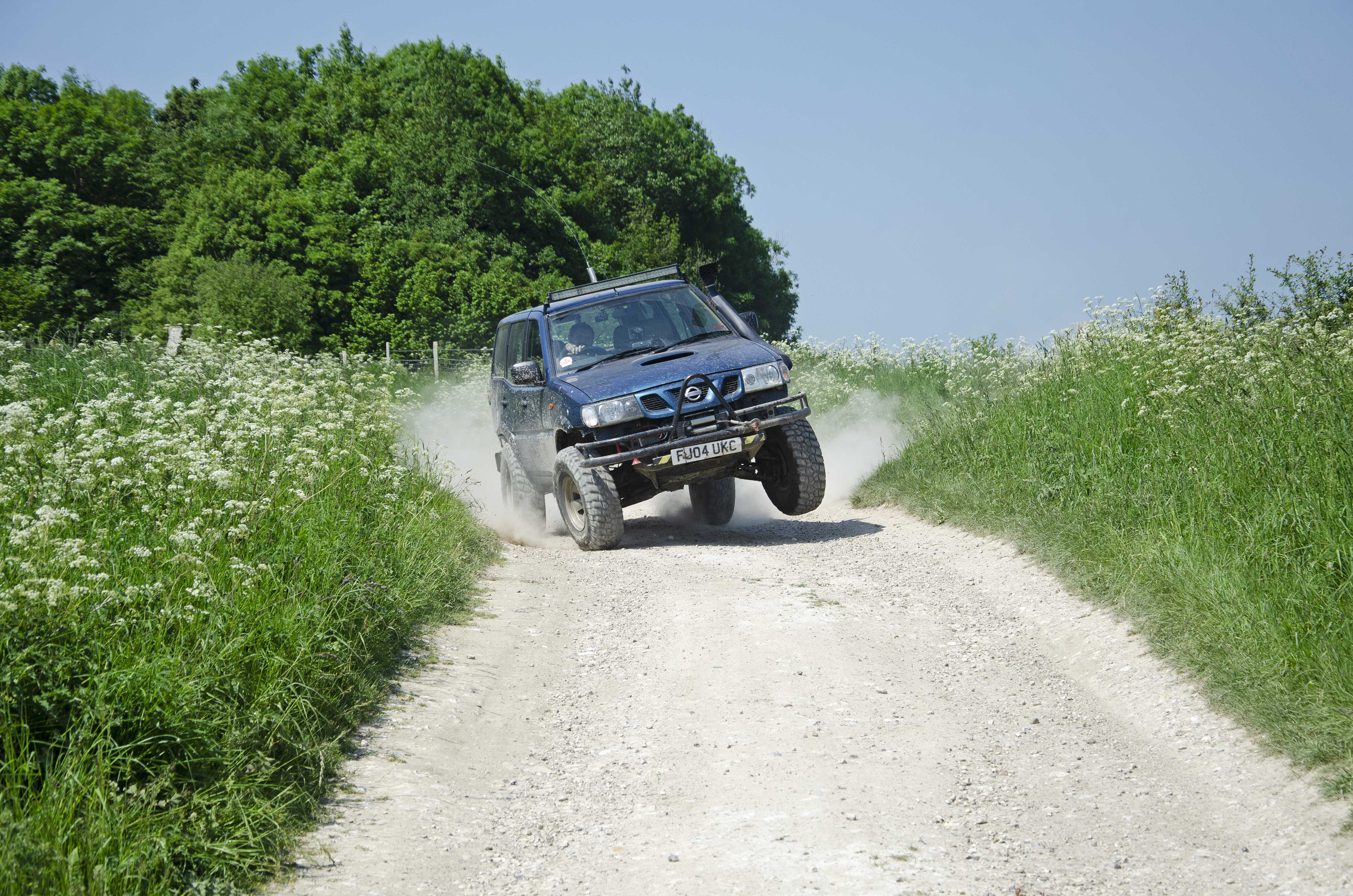 When it came out in 1993, nobody thought the Terrano would ever be seen as a serious proposition for off-roading. But after almost 15 years on the market, it was one of the few trucks left with a proper chassis, low box and live rear axle. Better still, while there's next to no off-the-shelf modding kit available for it, the Terrano can easily be turned into an even more capable performer than it already was as standard. They're not as cheap to buy as you might expect, but a good one is a real investment. The 3.0 TD engine from towards the end of production is the most attention-grabbing engine option, but it's been known to suffer oil pressure problems; at the other end of the scale, the very earliest 2.7 TD is as simple, and therefore reliable, as it's possible for a diesel engine to be.
Mitsubishi L200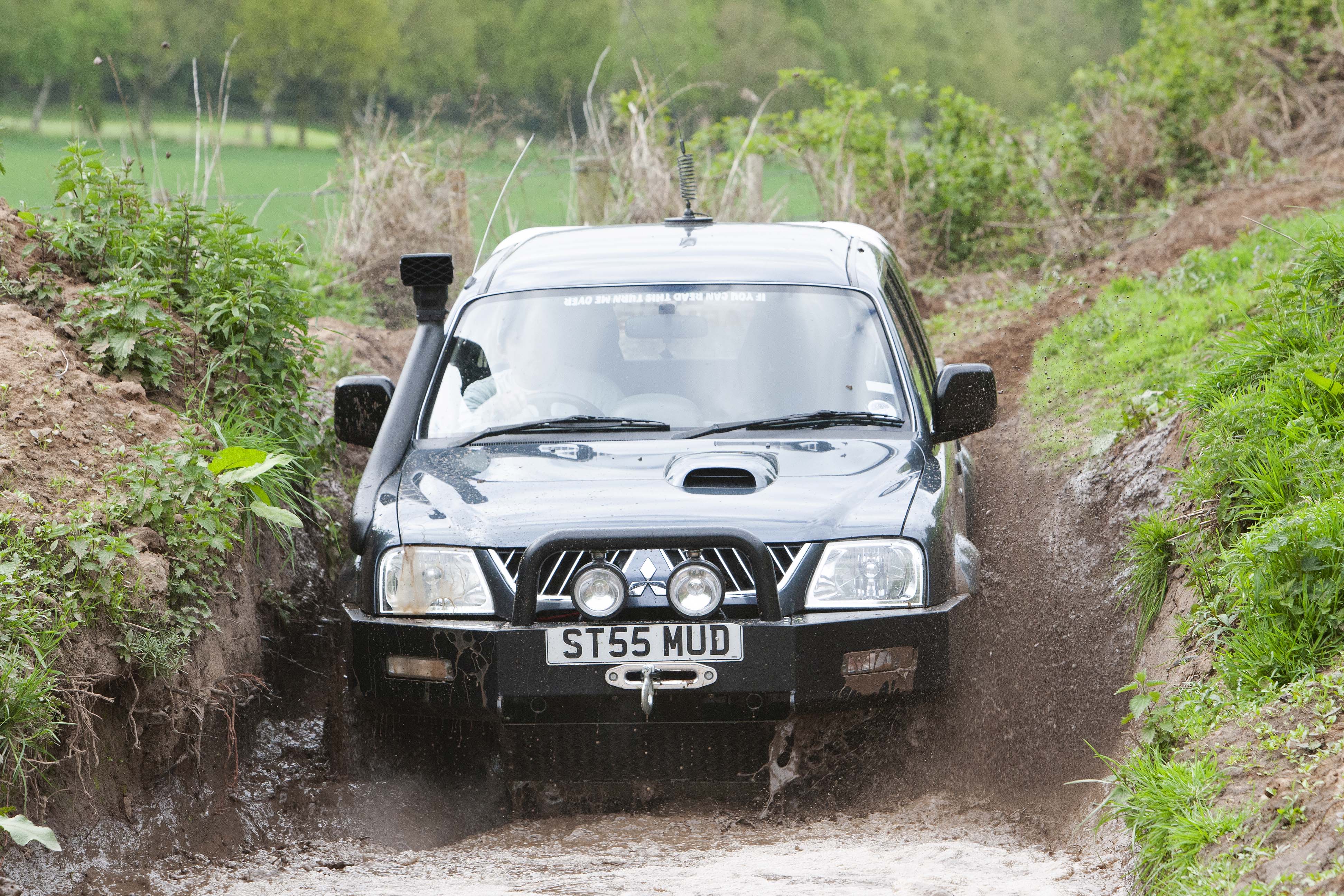 The L200 was at the forefront of the double-cab revolution in the UK. It's been overtaken by the Ford Ranger now, but the sales success it achieved during the noughties means there's loads of choice on the used market. Most of these are higher-spec models, as this was the original lifestyle truck, but that's no bad thing as it means you get the option of full-time four-wheel drive – even if you need to stay at the bottom end of the range if you want a locking back axle.
As with the rest of the pick-ups on the market, there's a good range of equipment available for the L200. If you want to build a one-off project, on the other hand, the wide availability and low prices of older trucks means you can cut one up without spending big bucks in the process.
Vauxhall Frontera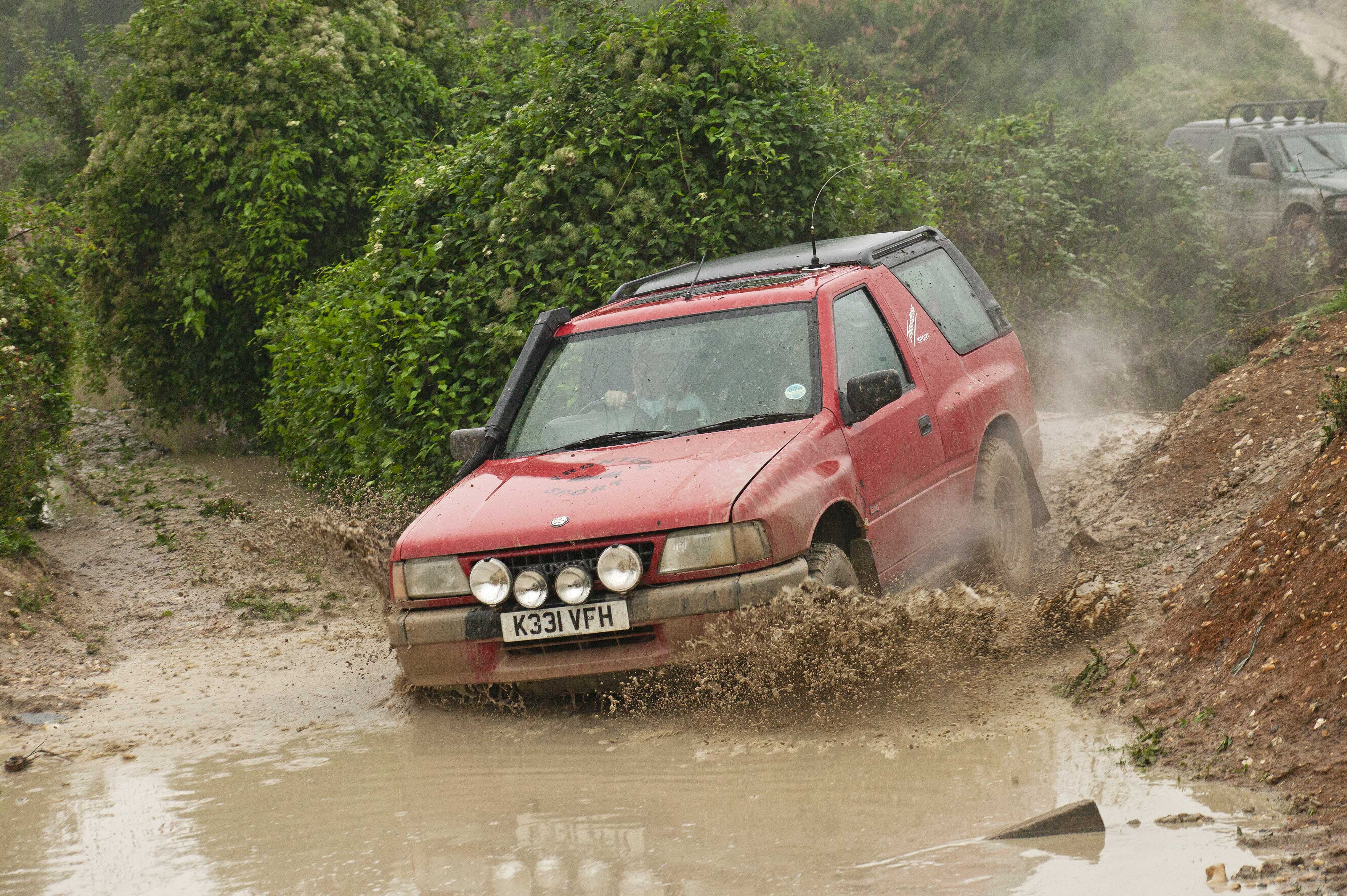 Early Fronteras had shocking build quality, and late ones rode like a giraffe on a trampoline, but you can modify a Frontera into a very willing off-roader. There's not a lot available in the way of off-the-shelf mods, but people have done effective suspension lifts for next to no money – and for a few quid more, there are some exceptionally tidy ones out there. There's not exactly a lot of choice on the used market these days, as so many have been broken, but if you can find one a SWB 2.8TD Sport from just after the arrival of coil springs is the ideal base for an off-road project.
Jeep Grand Cherokee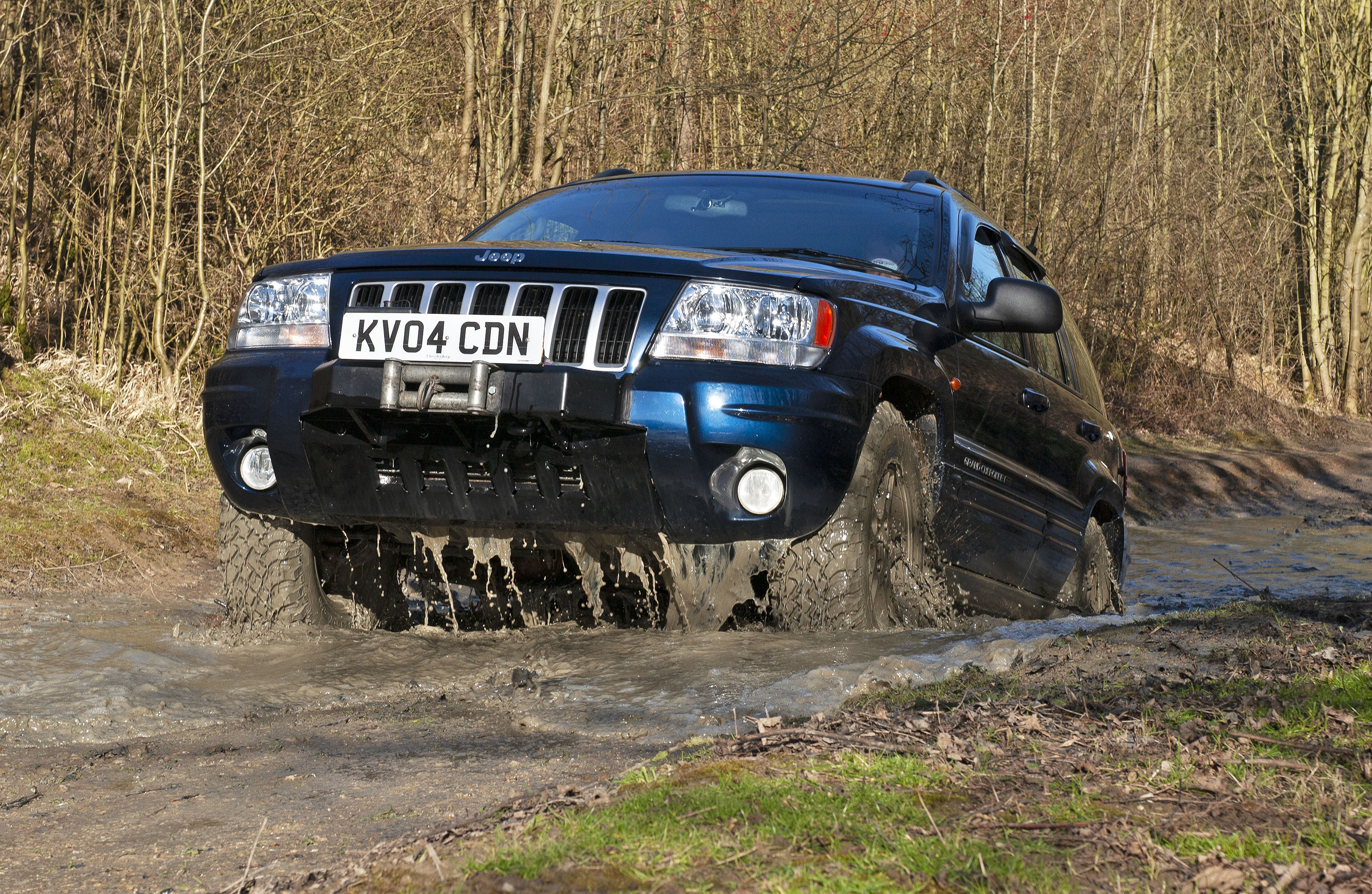 As with the smaller Cherokee, the Grand has come to the UK in various forms but there's only one worth thinking about in terms of modding. The 1999-2005 WJ is strong, plentiful and ideal for modifying, with beam axles front and rear and no end of kit available. The 2.7 CRD diesel is the one to get, and if you choose an Overland model Jeep will already have done some of the modding work for you – but whatever you start with, and wherever you take it, there'll be no end of American specialists ready to help you.
For a daily driver that's still very able off-road in standard form, the more modern WK from 2005-2012 is extremely good value too. Its independent front end means it's not so appealing to modify, but unless you want to go really hardcore there's no such thing as a bad Grand Cherokee.
Are there any vehicles that you'd put on the list instead? Let us know!
Article first featured in 4×4 Magazine, November 2018.