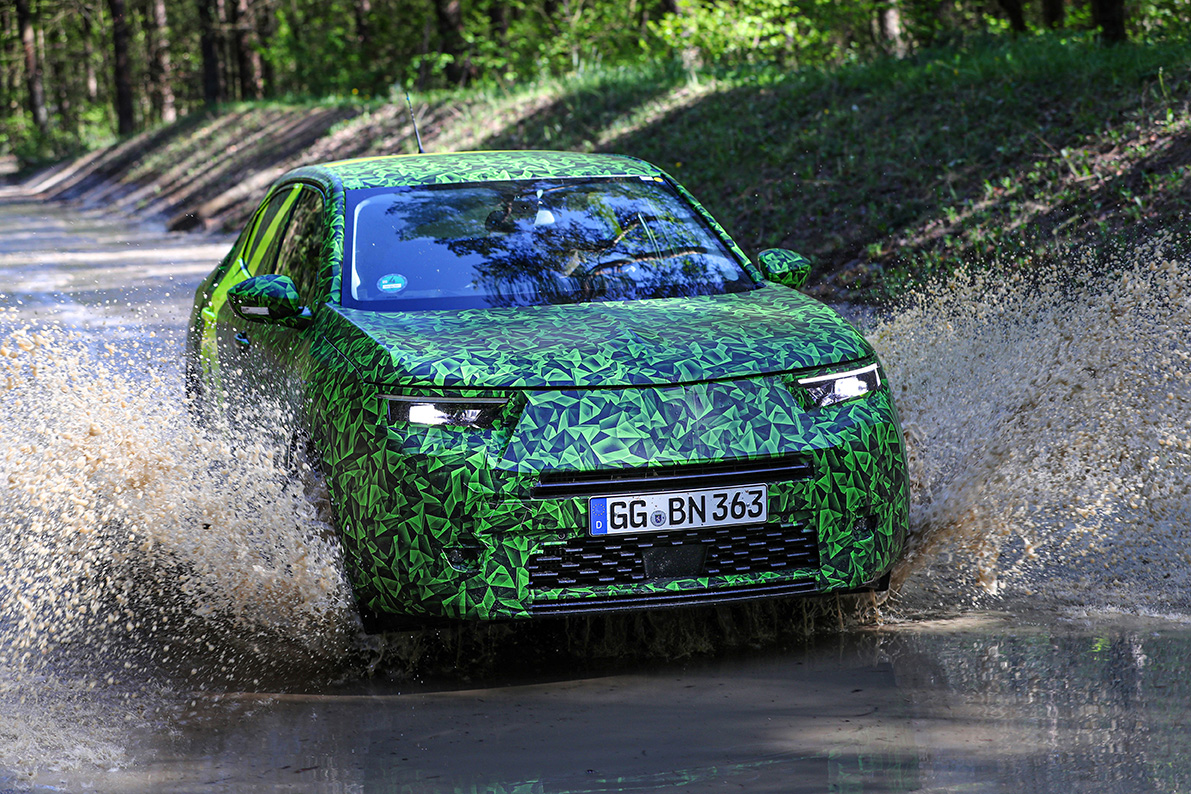 Vauxhall has released images of the new Mokka, which will go on sale in the UK early next year. The pictures show a disguised vehicle under testing in various conditions – including on snow and ice and in what looks like a simulated wet green laning environment.
This is an all-new model based on the PSA Group's CMP platform – meaning it will offer a choice of traditional petrol and diesel engines alongside hybrid and all-electric drivetrain options.
While a large part of Vauxhall's testing has concentrated on giving the vehicle its own unique driving characteristics, the Mokka will have many similarities to the latest Peugeot 2008 – which is also based on the CMP platform. This means it will no longer be available with the option of all-wheel drive, instead offering the Advanced Grip Control system previously seen on a variety of other PSA Group products. This offers a choice of drive modes governing the traction control and other settings, similarly to programmes like Land Rover's Terrain Response – however in this case only the front wheels are driven.
A further advantage of the new platform is that it allows the Mokka to be up to 120kg lighter than the old model. This helps with efficiency as well as road manners – which are aided further by a 30% improvement in torsional rigidity.
Vauxhall says its testing programme will continue throughout this summer, with production due to commence late this year. Full UK specs and prices can be expected during the autumn, with the latter likely to fall into the £20-30,000 range.