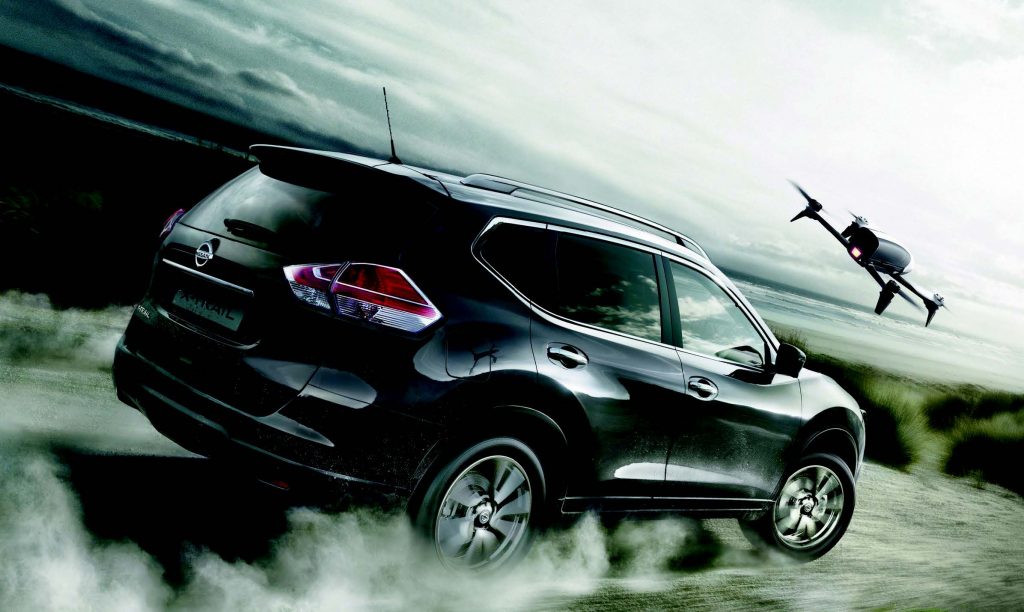 If you're buying a Nissan X-Trail any time soon, you'll be in line for a very modern sort of upgrade pack. That's because a limited edition of 200 N-Vision and Tekna models are currently available for upgrading to X-Scape trim – complete with their very own drone.
For £500, X-Trail customers will get a camera-carrying Parrot Bebop 2 with First Person View functionality, 'follow me' GPS and visual tracking and a 14 megapixel onboard video camera – allowing you to take still or moving pictures
of your on-board adventures. Weighing in at a tidy 500g, the Nissan-branded drone has a digitally stabilised camera and comes with a headset and remote control. It can be used to deliver a live feed to the car or to immortalise your
exploits forever; a 25-minute flight time means you won't be able to do full coverage of a trip over the Wayfarer, but for highlights of a suitable day on the trails it's got what you need to make yourself look like a proper hero.
Of course, you don't need to be aboard your X-Trail for the drone to film you taming the great outdoors. It can follow you autonomously in all sorts of situations – on foot, bicycle, canoe or skateboard, suggests Nissan. Or aboard an old Patrol or Terrano at your favourite quarry? We're sure they just forgot to mention that.
Nissan dealers have 200 up for grabs, but you do need to be buying a new X-Trail N-Vision or Tekna first. Not what we'd call a hardship.