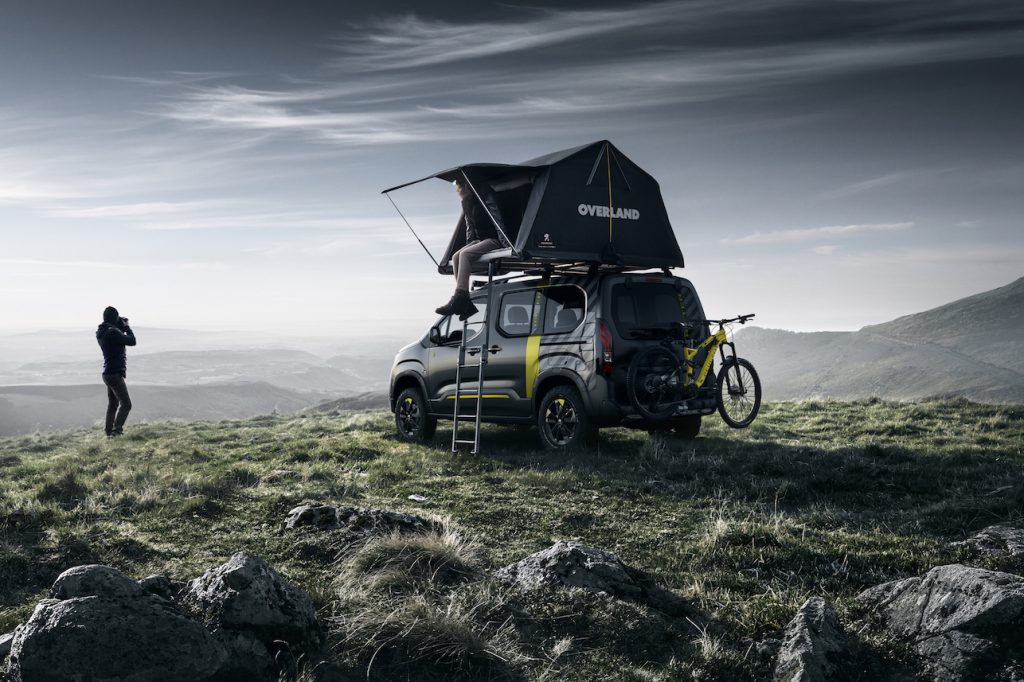 Peugeot have shown an adventure concept version of their Rifter. The Rifter 4×4 Concept is kitted out for overland adventures and unadulterated exploration.
The grey exterior with yellow accents adds a sporty feel to the seven seater, and there's an interior to match. Seating has black alcantara inserts and contrasting bold yellow stitching throughout.
Working with Dangel, Peugeot have given the concept the four-wheel drive referenced in its name. It has selectable 4WD and the rear axle is lockable. The concept gets the 1.5-litre BlueHDi 130 engine and a six-speed manual transmission.
To make the little adventure wagon more, well, adventurey, the concept has an Autohome designed Overland roof tent, complete with simple assembly and a ready-to-go mattress.
For routes where the Rifter cannot fit, or when you want to feel the wind in your hair, the concept is accompanied by a Peugeot eM02 FS Powertube MTB. The electric mountain bike is a preview of the next generation of Lion eBikes, and has a double suspension and a battery concealed within the frame.
The concept poses a fresh and active approach to overland and off-road travel.
Do you like the idea? Let us know in the comments.