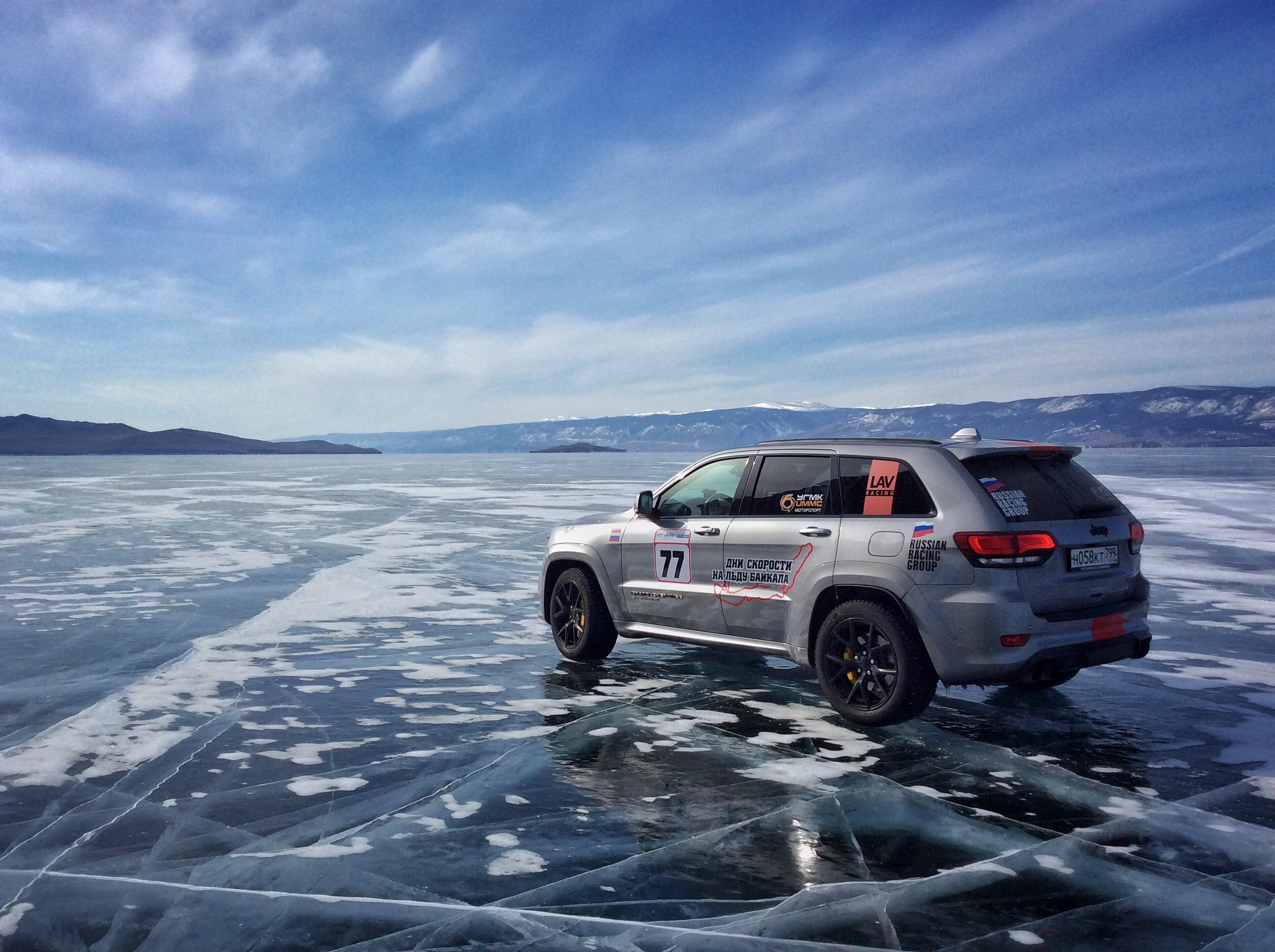 You know the Jeep Grand Cherokee Trackhawk, that 710bhp 6.2-litre V8 thing we put up against the Suzuki Jimny in our May Issue? Well, it has now set a record as mad as it is – the fastest SUV driven on ice.
It took place at the Baikal Ice Motor Sports Festival, in Russia (shock) where the Trackhawk was made lighter, and ran only with a certain amount of fuel onboard.
All runs were undertaken within the regulations of the Russian Fédération Internationale de l'Automobile, with an average speed measured calculated over 1km from both a rolling and a standing start.
In daylight the frozen lake is covered in a thin layer of surface water, so the work was cut out for the Quadra-Trac on-demand four-wheel drive setup. But, despite this, the Trackhawk achieved an average of 160mph with a rolling start, and still peaking over 60 from a standing start. To account for the requisite acceleration and deceleration the total length of the course is 12km, whilst the GPS trackers clocked the peak speed at 174mph – just six digits below the Jeep's top speed on land!
We think the Trackhawk is a brilliant dose of insanity, but pushing this close to the limit on ice really is something else.