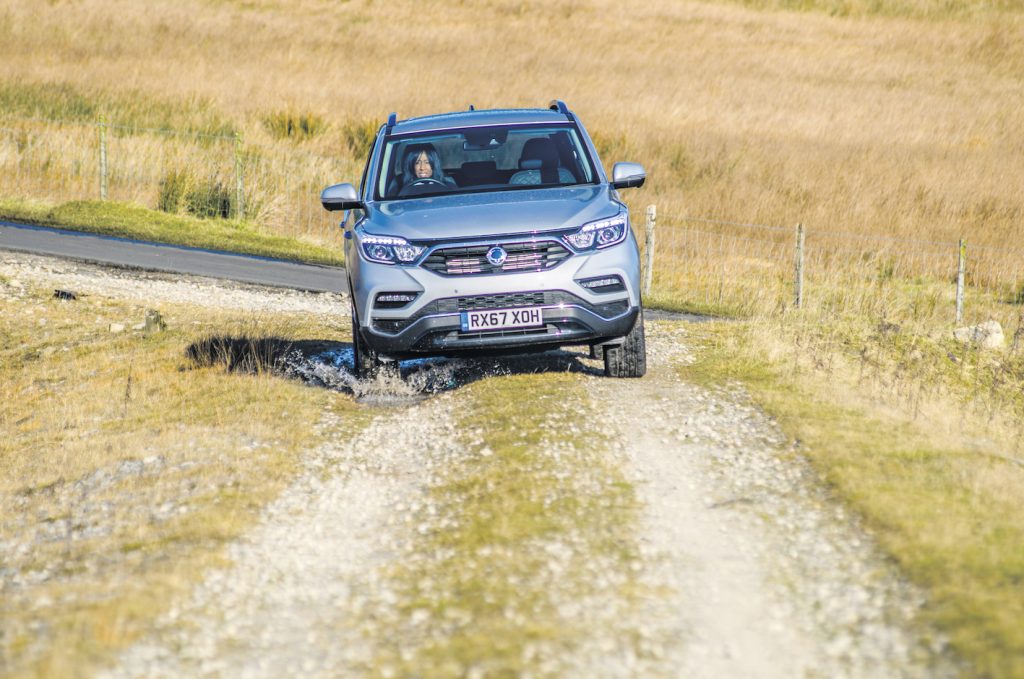 We were impressed beyond belief with the SsangYong Rexton this year, hence the fact that we awarded it THREE titles. The newcomer from South Korea earned the Best Value award as well as winning the Off-Roaders class – before going on to take the overall title of 4×4 Of The Year 2018.
We were hugely impressed by the Rexton's all-round abilities. It's a great vehicle – and its overwhelming value for money takes the verdict from great to astonishing.
The Rexton combines everything from a great interior to an impressive warranty. It's a practical, comfortable truck that is also good to drive, at a price that knocks the wind out of its opposition. If money were no object, yes you would probably go elsewhere – but SsangYong's new flagship gets 90% of the way to matching vehicles that cost two, even three times as much. It's very nearly as good as some illustrious rivals, and positively better that others – and nothing gives you as much for your money. Make no mistake, the Rexton is a brilliant new option in the 4×4 market.
Read the full overview and reports from the 4×4 Of The Year Awards, in the 48-page supplement in the February 2018 issue of 4×4.