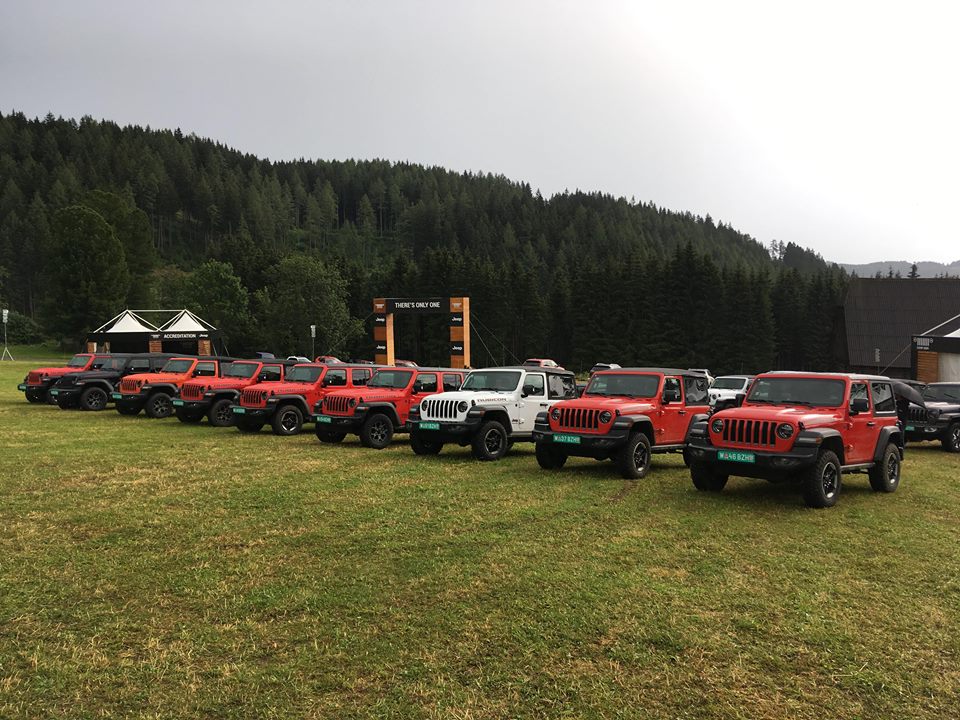 At long, long last, we've had our first experience behind the wheel of the all-new Jeep Wrangler.
And it's so far, so good. Very good.
It's been mainly road miles so far, but that's the area where the Wrangler had to improve – and it has. Ride quality is way better than before. Admittedly on very smooth roads (we're out here in Austria on the European launch), the new Wrangler glides along with no sign of harshness or vibrations coming through the chassis. We aimed for whatever rough bits we could find, and they didn't upset it.
So far we've found that positioning it on the road needs a bit of concentration, as steering feel is – well, still pretty Wrangler-like. To put that comment in context, though, we're talking about narrow roads, driving on the wrong side, while trying to avoid aquaplaning in the middle of a thunderstorm. So we'll come back to you on this when we've done some more.
The 2.2-litre diesel engine pulls pretty well. So far we've only driven it with an auto box (there doesn't seem to be a manual) in the long-wheelbase model, and if it can cope with that it can cope with anything.
The new Wrangler is a lot lighter than the old model, which is one reason why smaller engines are okay – initially at least, we'll only get the diesel, along with a 2.0-litre petrol unit.
Inside, the cabin is looking excellent. The design is not dissimilar to the old JK's, but its quality is strong as an ox, and the layout is really pleasing. Elbow room still isn't what you'd call generous, but the driving position is outstanding.
So, next step off-road. Quite what we're going to find, we don't know, because this was written from a tent in the middle of a thunderstorm on an Alpine hillside, and the forecast is for things to get dramatically worse over the next few hours. Ideal, then! We can't wait.
Thus far, though, we'll say this – if you liked the old Wrangler, we reckon you're going to love this one.