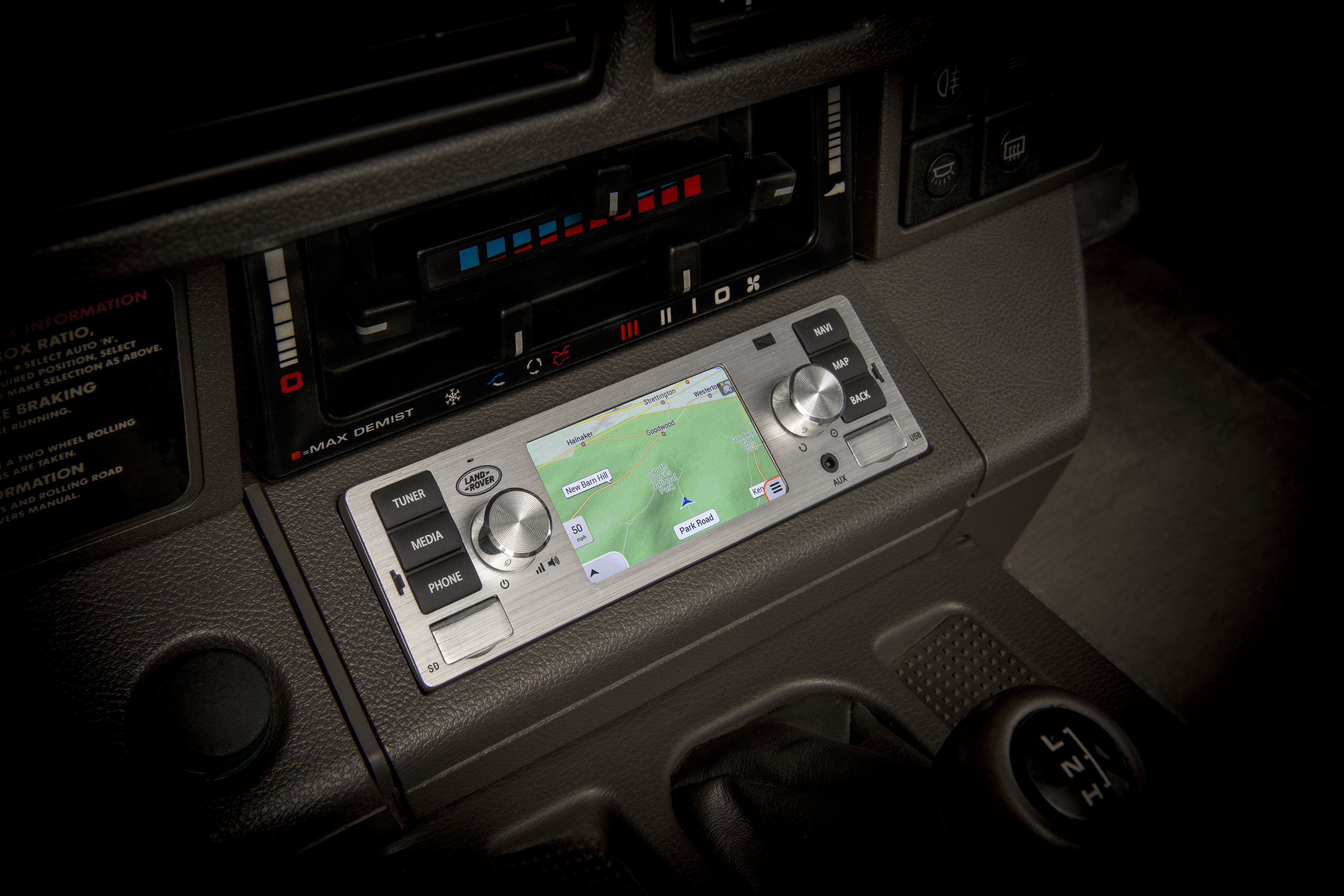 So, the boffins over in Coventry have been busy creating a brand-new, modern yet old-school, never seen before item for the inventory of their Classics department. Doesn't sound right, does it?
The product in question is infotainment for classic vehicles that use a single DIN sized fitting and run on negative earth electrics. And we're absolutely into it.
The retro styled black or brushed silver aluminium units looks super smart and period but offer a wealth of the functions only available in cars born later – and with twice the DINage.
Sitting centrally on the unit is a 3.5-inch touchscreen betwixt two rotary controls and more traditional buttons line the edges. Navigation is offered in up to 32 languages, and the route can be visually relayed in 2D, 3D or as turn arrow instructions. The unit also picks up travel alerts.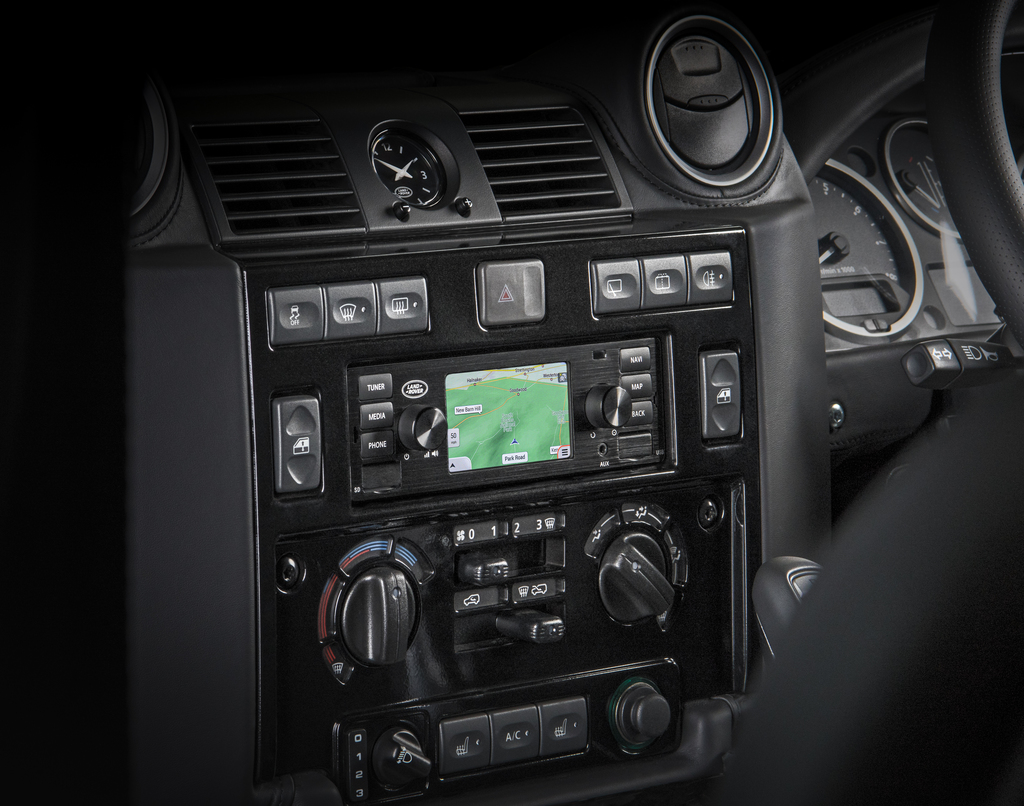 Being as it is 2018 and everyone is addicted to their mobile phones, whether they'll admit it or not, there is Bluetooth connectivity and a microphone – if you want to use to phone connection to make one of those phone call things rather than blast beats.
The whole idea is a bit jarring, and the words classic and infotainment don't feel like they should share a sentence for another half century or so at least, but we can't help feeling there's a degree of merit here that will certainly win people over.
Purists may turn their noses up at the idea, but Land Rover are proving that they are still aware of their foundations in Classics.