The Great British Land Rover Show, at Stoneleigh in Warwickshire, took place on Sunday 21 November. And after missing out last year when the second round of lockdown restrictions came into force, the annual indoor event was back with a bang.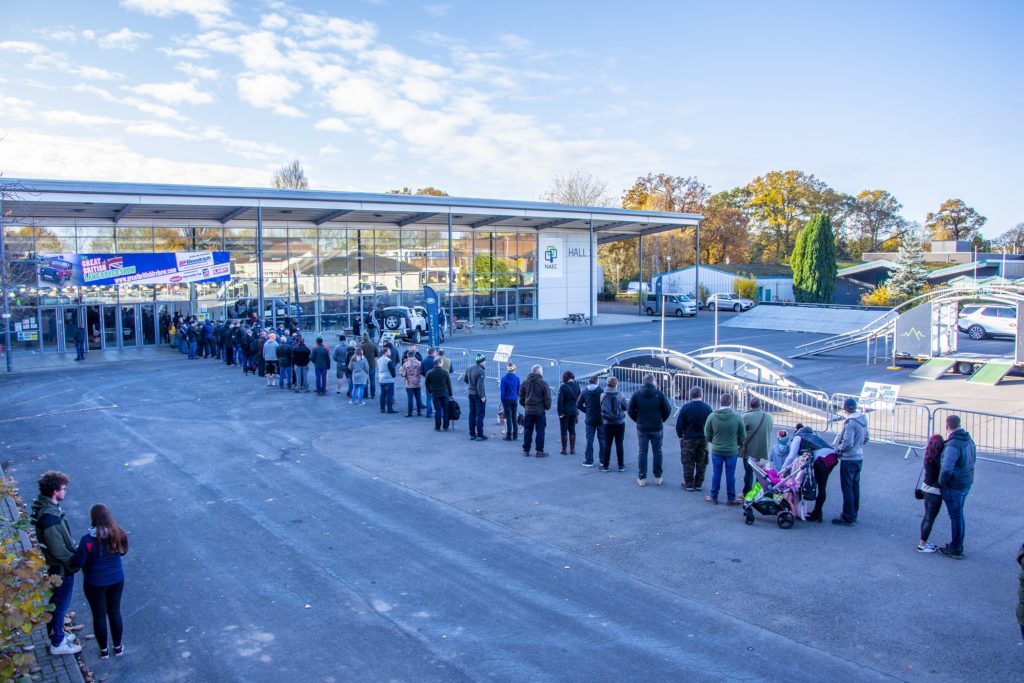 Timed perfectly for the pre-Christmas market, the show has become recognised as the final flourish in the annual Land Rover calendar. It has traditionally pulled in bumper crowds – but this year, thanks perhaps to pent-up demand following the restrictions that have blighted all our lives since the start of the pandemic, more visitors than ever made the trip to Stoneleigh.
Once again sponsored by BFGoodrich, with support from Terrafirma, Paddock Spares and the All Wheel Drive Club, for the first time ever the show featured a driving course set out by the Land Rover Experience. Next to the main entrance to Stoneleigh's show halls, this featured a man-made hill, side-slope and axle-twister which demonstrated the abilities of the Discoverys and Defenders in which visitors could take passenger rides alongside the Experience's instructors.
With a best-ever attendance leading to a lengthy queue at the doors, the Driving Experience provided plenty of entertainment for onlookers. And this soon meant another big queue as visitors waited in line to climb aboard and see for themselves what it was all about.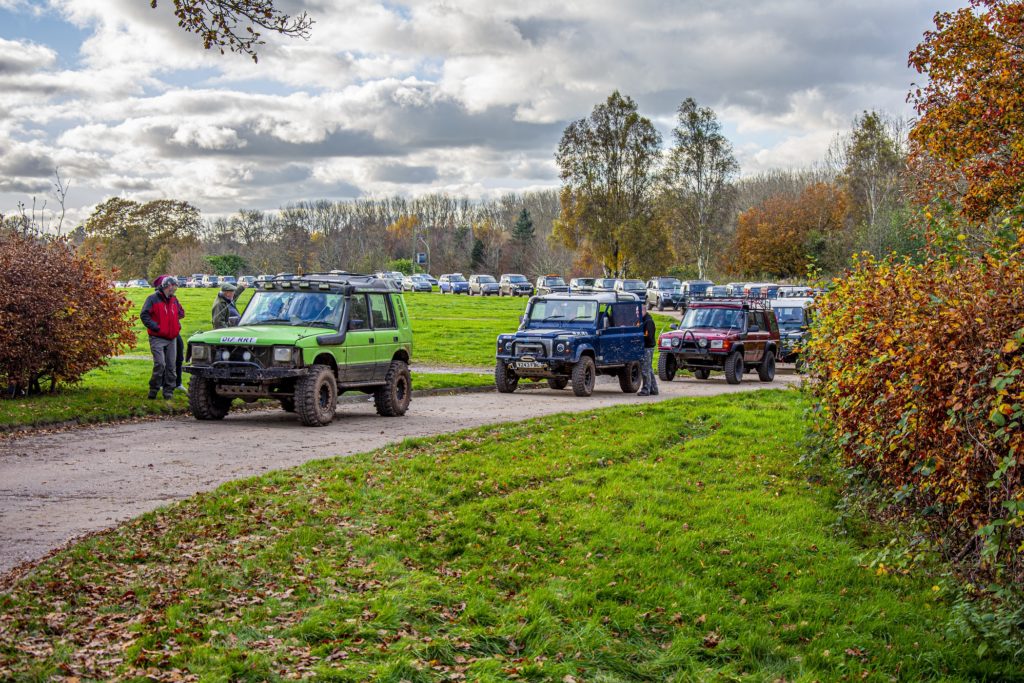 For those bringing their own vehicles, the All Wheel Drive Club was once again running the off-road course in the woods at the edge of the showground site. And this too was busier than ever, with more than 300 vehicles taking the plunge – leading at one point to a long line waiting their turn after a highly modified Defender had suffered a broken steering linkage which left it stranded on the course.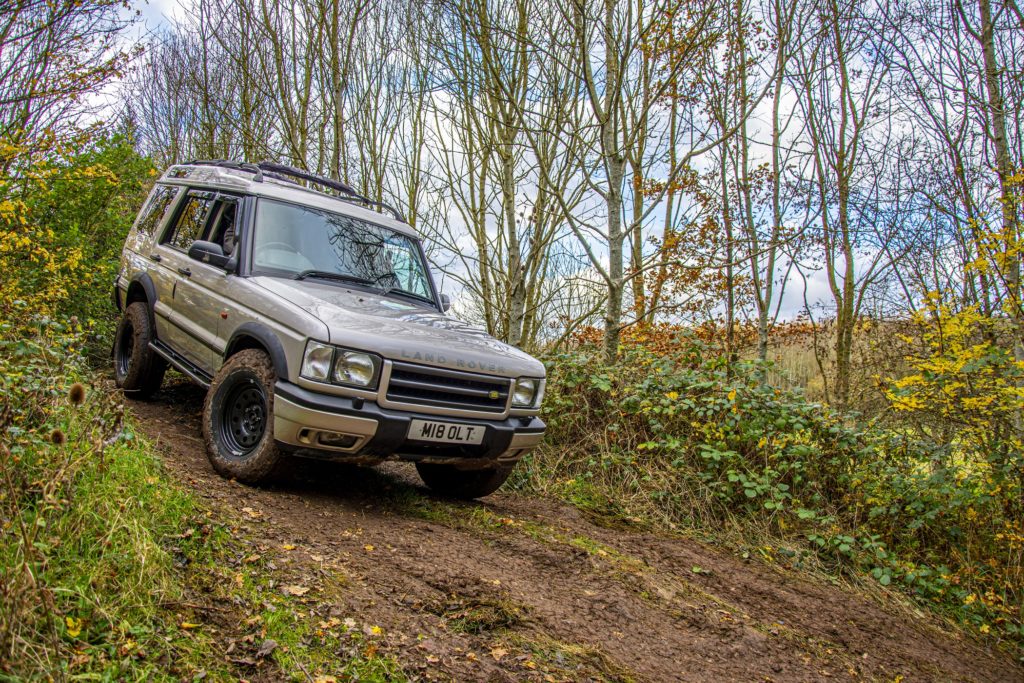 It was also notable how many of the vehicles taking part were 'new generation' Land Rovers with independent suspension and Terrain Response. Old-school Defenders and Discoverys were perhaps still just about in the lead in terms of numbers but Disco 3/4s, L322s, Range Rover Sports and new Defenders were a common sight too. Interestingly, the marshals reported that most of these vehicles' drivers were struggling on hills because of not using enough gas – a sign that they had learned how to drive in traditional Landys and were needing to unlearn their old habits in order to get the best from the new breed.
Inside the halls, meanwhile, big crowds ensured that the traders had a busy time of it. All commented that for business and networking alike, it had been a huge success, with Martin Thompson of BFGoodrich summing it up: 'The Great British Land Rover Show is always a big success for us, and this year it has been better than ever. We've had a very busy day and done great business – and I'm pleased to say that we'll be continuing as Headline Sponsors again in 2022.'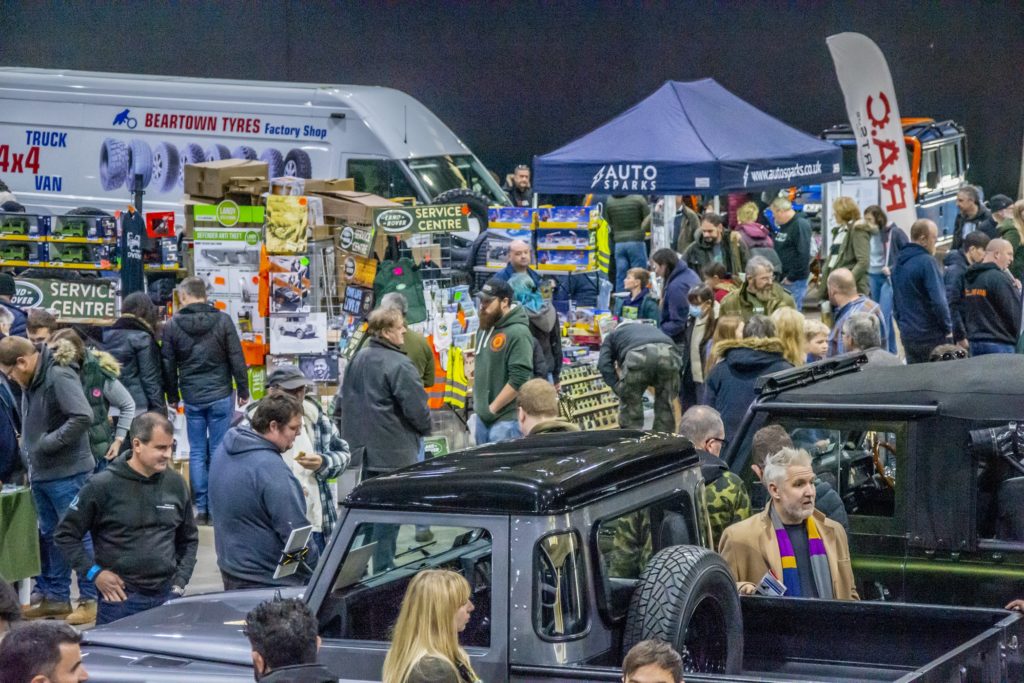 Speaking for the show's organisers, Managing Director Sarah Moss said:
'We were absolutely delighted to see the Land Rover community out in force at the Great British Land Rover Show on Sunday 21 November. It's been a frustrating two years since the event was last permitted to take place due to the restrictions on indoor events, but it was clear that both exhibitors and visitors alike were raring to get back to it and we hope that the Show will continue to thrive and grow in size going forward.'
The organisers are already working on a new springtime version of the Great British Land Rover Show, which is planned for 1 May at Newark Showground. And the show will be returning to Stoneleigh once again next November – you can keep up to date with all the organisers' plans at greatbritishlrshow.com.