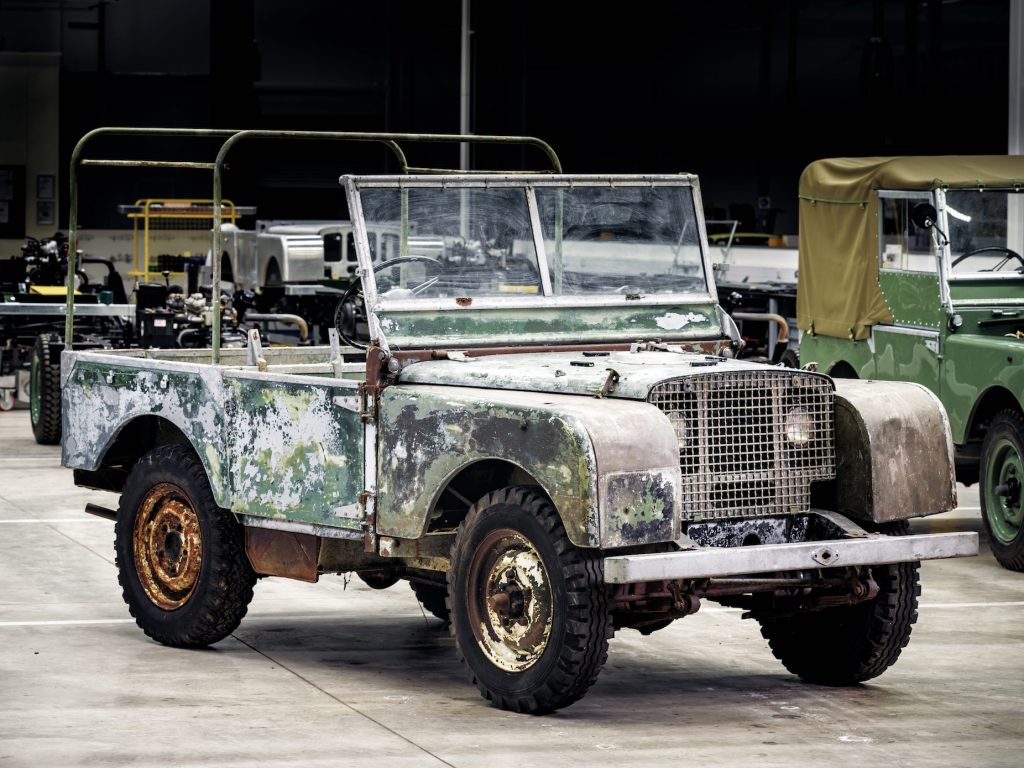 To kick off a year of jubilee celebrations, Land Rover are beginning an in-house restoration of one of the first pre-production vehicles. The location of the vehicle was unknown for the last 63 years, but Jaguar Land Rover Classics are sympathetically restoring this early test car.
'There is something charming about the fact that exactly 70 years ago this vehicle would have been undergoing final adjustments before being prepared for the 1948 Amsterdam Motor Show,' says Tim Hanning – Jaguar Land Rover Classic Director.
Since its discovery, the Classics team at JLR have checked its lineage and confirmed it as one of three prototypes taken to the Amsterdam Motor Show in 1948. The car was last known on the road in the '60s and spent twenty years sat in a field in Wales.
The team behind the Series I Reborn programme will preserve the history of the car, which like all pre-production Land Rovers has a thicker aluminium body and a galvanised chassis.
'Beginning its sympathetic restoration here at Classic Works, where we can ensure it's put back together and as precisely as it's meant to be, is a fitting way to start Land Rover's 70th anniversary year,' adds Hanning.
A great start to Land Rover's anniversary year, and certainly story to keep an eye on.