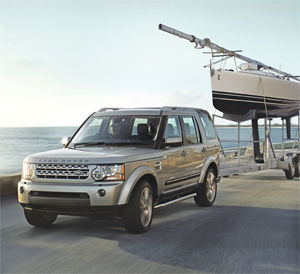 Veteran tow car tester, Clive White, gives an expert insight into The Caravan Club's Tow car of the Year competition and offers advice on choosing the right 4×4 for towing

Photography courtesy of the Caravan Club, www.caravanclub.co.uk
I've been putting tow cars through their paces for The Caravan Club Magazine (and its predecessor, En Route magazine) since 1991, and during that time four-wheel drive towing vehicles have really come into their own.
In the early 90s, few 4x4s would be found on the entry lists of the annual Tow car of the Year competition, and those that were, often tended towards the utilitarian variety. Apart from the heavyweights like the Range Rover and Land Rover Discovery, Far Eastern models were usually derived from light commercial vehicles, with handling, refinement and performance levels to match – unsuitable for our needs.
Chosen more by off-roading enthusiasts and farmers, they were originally not the ideal family-friendly vehicles that would appeal to the majority of caravanners. Those who ventured into off-roader leisure towing at the time had to choose between gas-guzzling petrol engines or noisy, performance-starved diesels.
Other 4×4 options were limited, though international rallying in the 1980s inspired the creation of four-wheel drive family cars, some produced in small batches just sufficient for homologation purposes. Others were more mainstream, but still rather specialised and expensive for the average caravanner. Nevertheless, Ford's Sierra XR 4×4 entered the 1986 Tow car of the Year competition and won it outright.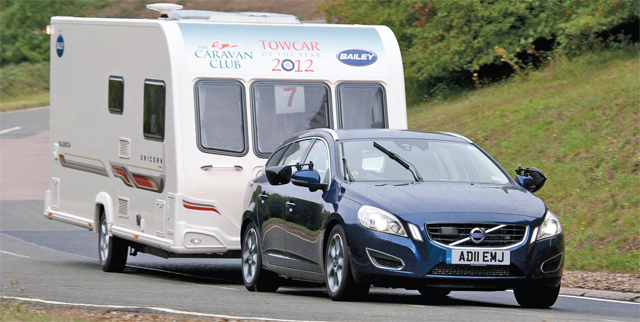 The Sport Utility Vehicle revolution, sparked by the likes of the Jeep Cherokee XJ, Toyota RAV4, Vauxhall Frontera, Land Rover Freelander etc, was still over the horizon and those wishing to tow a substantial caravan favoured the larger, powerful, usually rear-wheel drive, saloons and estates. Tow cars, then as now, needed to be dual-purpose for most people – a comfortable, civilised family car much of the time as well as a competent tug some of the time.

To read the full report see the September 2013 issue of 4×4 Magazine. Buy it here