If you're not one for following the crowd and are keen on customising and upgrading your trusty 4×4 then read on. We talk to some of the best-known bespoke specialists in the UK for inspiration…
Words: Sarah Harrington-James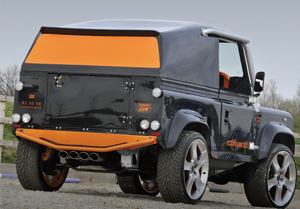 Not everyone who buys a 4×4 wants to keep it looking like any other that rolls off the production line, similarly not every 4×4 turns a wheel in anger off-road. These days it's just as common to see a suited-and-booted city gent behind the wheel of a Defender, as it is a tweed-obsessed farmer tending to his sheep. Indeed, the respected utilitarian Land Rover has turned into a must-have for a whole range of enthusiasts, who don't mind an automatic boost to their street cred, too.
Unsurprisingly this latest craze hasn't gone unnoticed by the independent bespoke specialists which have been quick off the mark to cater for the more discerning customer; in particular those who want to individualise their 4×4 a lot further than just ticking boxes on the manufacturer's extras list. Some specialise in offering bespoke exterior/interior styling, but others have made a name for themselves creating one-off, individual vehicles with the wow factor. If money is no object then you can literally have anything you want when it comes to customising; chrome-plating, carbon fibre, Bentley Nappa leather, power-boosted engine conversions… and of course you'll order two identical versions and give one away as a gift.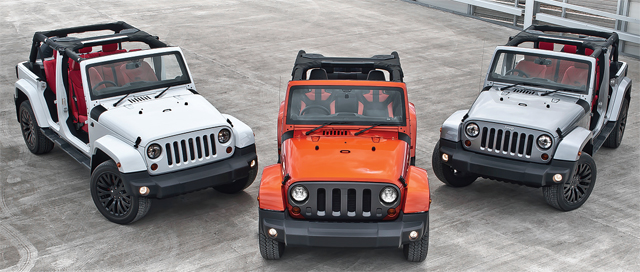 Here we take a look at what the industry is up to, which will hopefully give you some nifty ideas for what to do – when those lottery numbers finally come up!
Contacts
Auto Styling
Tel: 0845 644 4992
Web: www.autostylinguk.co.uk
Bespoke Cars
Tel: 01423 888888
Web: www.bespokecars.co.uk
JE Engineering
Tel: 02476 305018
Web: www.jeengineering.co.uk
Kahn Design
Tel: 0207 751 4555 (London)
01274 749999 (Bradford)
Web: www.kahndesign.co.uk
Nene Overland
Tel: 01733 380687
Web: www.neneoverland.co.uk
Overfinch
Tel: 0207 416 6199 (London)
0844 477 2888 (Leeds)
Web: www.overfinch.com
Prindiville
Tel: 0207 624 2911
Web: www.prindiville.co.uk
Tune My Defender
Tel: 01825 841148
Web: www.tunemydefender.com
Twisted Performance
Tel: 01845 574990
Web: www.twistedperformance.co.uk
---

To read the full report see the August 2014 issue of 4×4 Magazine. Buy it here