Following a career in 4×4 design is certainly an attractive job, however where do you start? Howard Sherren visits Harper Adams University to hear how they are one of only a few that offers a specific Off-Road Vehicle Design course, in addition to a flourishing 4×4 club
Words: Alan Coutts Photography: Alan Coutts and supplied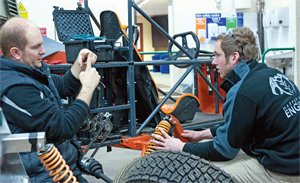 Off-Road Vehicle Design has proved to be very popular in recent years and still remains a key course at Harper Adams University. located just outside Newport, Shropshire. In addition, the university is the only higher education establishment in the UK where students can study the topic to honours degree level. The course is designed to help students develop technical and business skills so that they may pursue careers as design engineers, test and development specialists, technical advisors and engineering and dealership managers within the 4×4 sector.
The department boasts a number of specialist facilities including a purpose built soil hall, off-road track, tractor and telescopic handler training area, well-equipped workshops and the JCB Design Centre fitted with the latest CAE technology. They also maintain an extensive fleet of the latest off-road machines through a policy of purchase, loans and gifts, an attractive asset to most potential students!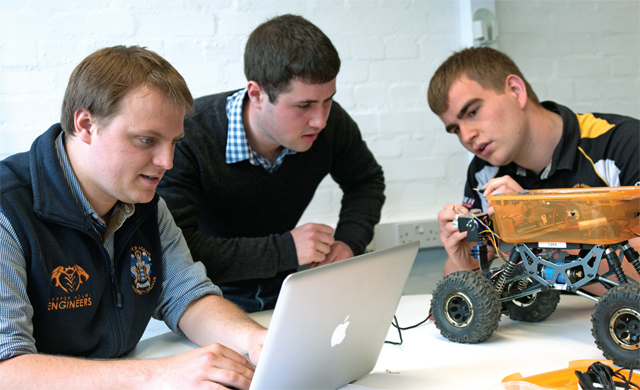 The course is available as a five-year MEng, four-year BEng/BSc (Hons) or a three-year FdSc, and is also available with marketing and management for those who want to look at business and marketing modules for other areas within the industry. Mechanical engineering is core of each course, with specialist teaching in the design and development relating to off highway vehicles, which covers everything from the principles of suspension design and vehicle mobility, to the properties of off-highway terrains, electronic control and ride and handling optimisation.
---

To read the full report see the October 2014 issue of 4×4 Magazine. Buy it here