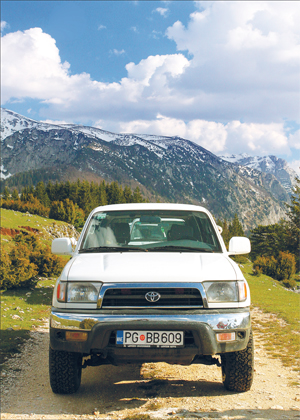 One of the least-known Balkan states, Montenegro is a secret paradise of stunning mountains and glorious coastline. It offers excellent off-roading on self-drive adventures courtesy of nature and adventure company Medraft
Words and photography: Hils Everitt

Whenever I mentioned to anyone that I was going to Montenegro, they looked puzzled and, to a man/woman said: 'where on earth is that?'
Most people are dimly aware that it's a Balkan state, but few are certain exactly where it fits into the geography of a region that was so prominent on our TV screens in the early 1990s when what used to be Yugoslavia was being torn apart by civil war. As it happened, there was a rather spooky reminder of those days when, not long after I returned, General Ratko Mladic was finally arrested for war crimes in Bosnia, putting the region back on the news agenda and lending it fresh significance.
I have to confess that when self-drive 4×4 tour company Medraft invited me to join its team on a four-day off-road tour of Montenegro in a fleet of Toyota 4Runners I immediately went to the bookcase and grabbed my beloved Times Atlas of the World to check again where it was. I knew it was next to Serbia, recalling how the links between the two countries after the Dayton Peace Agreement was signed in 1994 made news, with the politics shifting one way or the other with regard to its eventual independence; I also recalled it had an Adriatic Coast.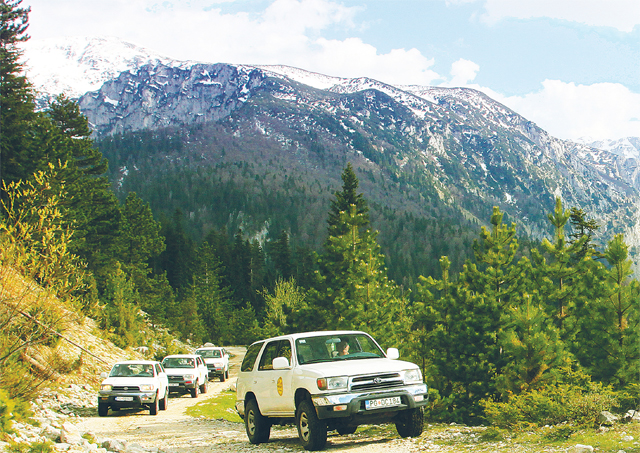 I had been lucky enough to go to Bosnia with the British Army back in '94 as one of my early jobs as staff writer for this magazine when it was Off Road & 4Wheel Drive, so I'd had a taste of what this region of Europe had to offer. But that experience was marred somewhat by the fact that we couldn't venture anywhere off the beaten track due to the threat of land mines, and the countryside was littered with evidence of bombing and sniper attacks on every building or road sign.
Back in the days of the former Yugoslavia, before the devastating war that ravaged the region, it was the territory that we now call Croatia that was the big holiday destination for British sun seekers who flocked to the Adriatic Coast. Next-door neighbour Montenegro is a tiny country by comparison, about two-thirds the size of Wales. And it got rather overlooked. That is a shame, because I can vouch for it as a beautiful country that has much to offer and is desperate to welcome tourists to its stunning mountains and sun-kissed beaches.
Naturally, the gorgeous beaches weren't really on our list of destinations on this four-day tour. We were concentrating on the forest and mountain regions with their network of dirt tracks and rocky trails that are open to 4×4 use with no complaints or legal restrictions whatsoever. Bliss!
Medraft
Based in Tel Aviv, Israel, Medraft offers a range of self-drive tours led by local guides to Georgia (Toyota Land Cruiser); Morocco (Mitsubishi Pajero); Bulgaria (Kia Sorento and SsangYong Kyron); Spain (Nissan Patrol and Pathfinder); Greece (Suzuki Grand Vitara); India (Mahindra); Iceland (Mitsubishi Pajero); Romania (Suzuki Grand Vitara); Turkey (Grand Vitara); Guatamala (various); and, of course, Montenegro (Toyota 4Runners). The company has access to 150 vehicles around the world and local guides. Visit www.medraft.com for more details.

Read more about this 4×4 adventure in the August 2011 issue of 4×4 Magazine.