Stuck for where to start improving your 4×4? Then follow our guide to find out more about the most popular modifications
Words: Rob Hawkins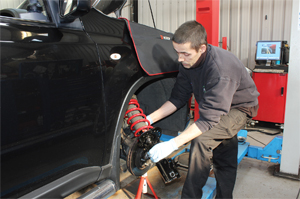 There's always going to be the potential to improve a 4×4 or add more accessories to it, but the list of options can be bewildering and choosing the right ones isn't always that easy. It is, however, easy to throw a lot of money at a vehicle, but be left wondering whether it was really all necessary. We've all been there; purchasing products from the Internet and Shows, sometimes only to gather dust in the garage.
We've spoken to a number of 4×4 specialists to find out which upgrades are the most popular for these vehicles, especially when it comes to using them off-road, on expeditions, for carrying loads and pulling themselves out of trouble. Over the following pages, our findings are detailed in various categories to help group them into relevant subjects, with advice from specialists, prices and which vehicles they can be fitted to.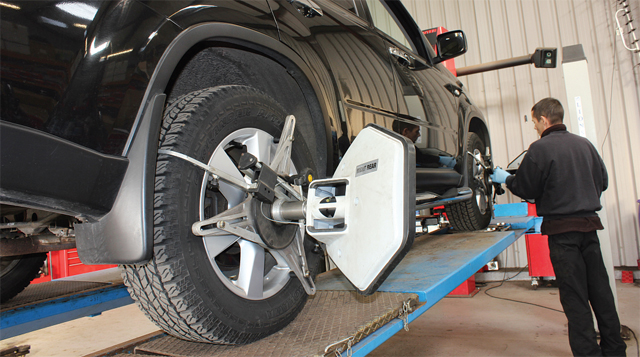 SUSPENSION
ONE OF the cheapest and often most noticeable improvements that can be made to a 4×4's ride quality and handling is to ensure the wheel alignment is correct and the wheels are balanced. This can often be completed locally at tyre specialists and alignment centres, although many off-road and suspension specialists also have the necessary equipment. Budget for upwards of £35 for an initial alignment check, but expect to pay more for adjustments, and enquire into what should happen for instance, if a track control arm cannot be adjusted. Wheel balancing is cheaper, but the whole package of adjustments is often money well spent when you find there's less vibrations at the steering wheel and a smoother ride quality.
Another cheap starting point for suspension upgrades, but which can be very time consuming, is to fit polyurethane suspension bushes. Manufacturers including Super Pro, Powerflex, Polybush and Whiteline produce specific bushes for most of the popular 4x4s ranging from the Suzuki SJ and Jimny to the Toyota Land Cruiser and Mitsubishi Shogun. The advantage of fitting these uprated bushes is that it firms up the vehicle's handling and in many cases, lasts longer than standard bushes. The disadvantage to them is the work involved in fitting them. Old suspension components need to be removed, the old bushes pressed, drilled or cut out and the new ones fitted. It's time consuming work, but with bushes costing as little as £10 a pair, it's a cheap and often worthwhile, upgrade.
---

To read the full report see the April 2014 issue of 4×4 Magazine. Buy it here