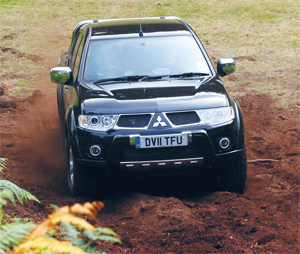 Ash 4×4 hosted the Mitsubishi L200 club's annual AGM weekend at Hawkestone Follies in Shropshire, providing a feast of off-roading entertainment. We tagged along in our long-term Double Cab Warrior that was crying out for some top action
Words and photography: Hils Everitt

We had been running our long-term Mitsubishi L200 Warrior for some months and it was really time to treat it to some decent off-roading, after buzzing around the motorways and dual carriageways on various magazine jobs.
Pick-up trucks were once generally thought of as dirty, tough utility trucks serving our community making sure we receive the amenities and trade services we need. Nowadays, they are also very much part of the lifestyle 4×4 market and are just as likely to be packed full of gear and kids on a weekend away for some fun. But it is often forgotten just what good off-roaders they can be. They still feature low-range gearboxes, and our Warrior's low range was crying out to be used in earnest.
To get some off tarmac fun under its belt, the obvious thing to do was join in with the excellent L200 Owners Club which has a busy programme of off-roading days, either pay 'n' play or greenlaning, in various parts of the country. Every year, they hold an AGM weekend and were delighted to welcome us along.
For the big weekend the club once again took root at Ash 4×4 for two days. This is a driver training company run by Robyn and Keith Jamieson and Billy Hilton. Billy has received professional driver training with the Armed Forces and the Metropolitan Police, and Keith has over 32 years off-road experience. Billy and Keith are both RoSPA trained and certified Off Road Driving Instructors, and they welcome clubs to come and use their excellent facilities at Hawkestone Follies in Shropshire.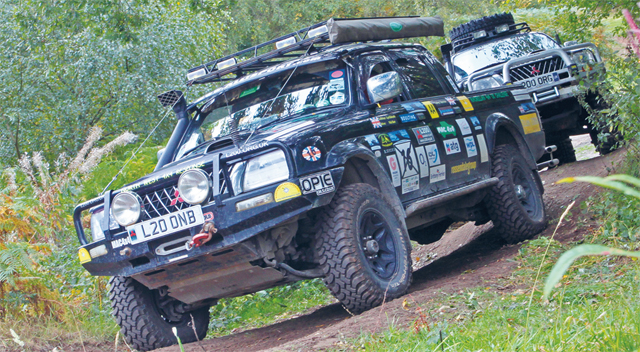 Ash 4×4 and the L200 Owners Club know each other well. It's a good relationship in which all can enjoy a great weekend's fun in the forest tracks: there's no misbehaving and no need to impart 'serious words' to people who don't know how to behave – which has, unfortunately, happened in the past. "We've had to ban the odd organisation," admitted Billy, "sadly because they just didn't seem to understand the protocol and rules about off-road driving and the environment. The L200 club is a totally different kettle of fish and it's a pleasure to welcome its members here."
JOIN THE CLUB
If you own an L200 and fancy joining the club, visit www.L200.org.uk for information. It only costs a one-off fee of £15 to join. Each event's fees go towards donations to Macmillan Cancer Support and Help 4 Heroes.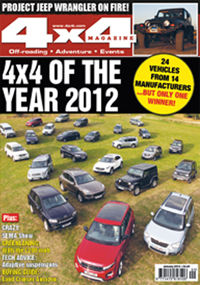 Read more about this 4×4 adventure in the January 2012 issue of 4×4 Magazine. Buy it here