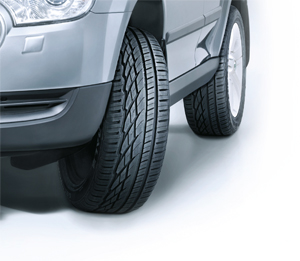 Once you've bought your 4×4, the time will come when you need to decide about replacement tyres. And how do you make the correct decision? Our advice is to ask the experts, that's exactly what we did…

Words: Nigel Fryatt
You could argue, strongly, that they are the single most important component on your 4×4. Regardless of whether you drive a 'soft' SUV fitted with an 'intelligent' torque-sensing four-wheel drive system over which you have no control, or one with the very latest multi-sensor sophistication of a terrain specific transmission, complete with lockable diffs and mind-bogglingly responsive traction control systems, you won't get far without them. Back in the tarmac world, 4x4s have higher centres of gravity than 'ordinary' vehicles, roll more significantly in corners and generally weigh more and so take longer to stop, even in the most benign of conditions. The failure to run appropriate tyres for your needs isn't just an inconvenience, or a minor disadvantage, it can verge on the disastrous. If you own a 4×4, you do so because you have made a specific decision; it's important that such a process is also made on what tyres you run. The correct tyre choice is vital, and not just to ensure you get out of that muddy bomb hole during a pay and play day, thus saving face and displaying your own personal driving prowess. It's not too dramatic to point out that your tyre decisions, in certain circumstances, could be life saving.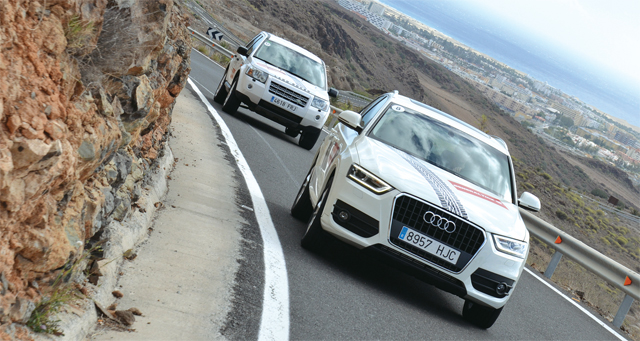 To get that expert advice, we decided to visit the experts, and went to speak to Alan Baldwin, Wholesale Sales Director, Micheldever Tyre Services. Micheldever took over Southam Tyres back in 2001, and is the company behind the well respected 4 Site 4×4 Tyre Centres. Southam Tyres, unsurprisingly based at Southam, near Leamington Spa, is the company's centre of 4×4 technical expertise, while their Micheldever station depot is officially the busiest tyre fitting station in the world! That claim is based on the numbers of tyres fitted in a week, on average around 2400, and before you wonder about the USA, it's a claim that's actually supported by the top American tyre trade magazine. Some 10 per cent of the tyres fitted at Southam and Micheldever each week are 4×4, which is ahead of the market average, making the set-up the top location for our kind of rubber.
ASK THE EXPERTS
4×4 Accessories & Tyres Yokohama, BFGoodrich, Michelin, Goodyear, Dunlop, Kingpin, Continental, Kumho
Tel: 01677 428792. www.4x4at.com
AJS Tyres Continental, General Tire, Kumho, BFGoodrich, Vredestein, Goodyear, Hankook, Michelin
Tel: 01737 241370 www.micheldever.co.uk
RLG Tyres BFGoodrich, Kumho and General Tire
Tel: 01435 830664 www.rlgtyres.co.uk
Silverline Cooper Tires, Mickey Thompson, Maxxtrac, Dick Cepek
Tel: 01926 496668 www.silverline4x4.com
Southam Tyres General Tire, Michelin, Kumho, BFGoodrich
Tel: 01926 813510 www.southam-tyres.co.uk
Tyres Direct Cooper, General Tire, BFGoodrich, Kingpin, Fedima, Malatesta
Tel: 01582 585845. www.tyresdirect.co.uk
West Coast Off Road BFGoodrich, Maxxis Bighorn MT
Tel: 01704 229014 www.westcoastoffroad.co.uk
FIND YOUR LOCAL EXPERT
Check out www.4site4x4.co.uk for the top tyre supplier near to you – and remember to say 4×4 Magazine sent you!

To read the full report see the September 2013 issue of 4×4 Magazine. Buy it here