Tyres are a very important part of your 4×4 and your choices can affect running costs, longevity and performance. The 4×4 tyre market is gradually changing to meet new EU regulations. Read on to find out what's going on in the market, glean some top advice from the experts and pick up essential maintenance tips
Words: Hils Everitt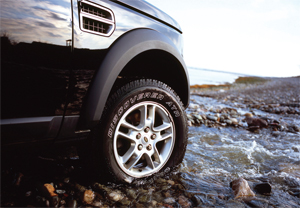 Within the motoring world, it is generally agreed by the retail experts that 4×4 owners are far better informed, generally, when it comes to the rubber wear that holds up their vehicles compared to their mainstream peers.
It is also generally agreed that tyres are the most important choice a vehicle owner has in their lifetime of driving and should involve plenty of research and taking on aboard advice from the experts if knowledge is not as extensive as it should be. As the SUV market has exploded in the last decade, so has the availability of tyres suitable for this genre of vehicle and more sizes have become available in the once limited All Terrain and Mud Terrain sector over the years.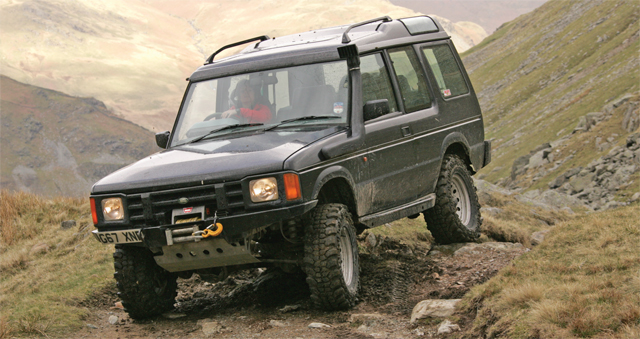 Chris Dawson from tyre specialist Silverline 4×4 reports a fairly static demand for tyres over the last few years during our economic downturn. Silverline 4×4's business is predominantly secondary owners; i.e. those who have bought a second-hand vehicle and perhaps may be more cost conscious than the owner of a brand new vehicle who just wants to upgrade the tyres from the OE offered by the manufacturer. "They can traditionally ask for a set of four tyres; what we can offer is good value for money," says Chris. Silverline 4×4 specialises in Cooper Tires and other US manufacturers, Mickey Thompson and Dick Cepek. "I see the AT and MT tyres being slowly squeezed out of the market with further EU legislation that will be coming in," he suggests, "but they will be combined to produce a 'crossover' tyre as far as legislation will allow," he subsequently predicts.
Contact
AJS
Web: www.ajstyres.co.uk
Email: [email protected]
Tel: 01737 241370
John Craddock (Land Rover specialist)
Web: www.johncraddockltd.co.uk
Email: [email protected]
Tel: 01543 577207
Silverline
Web: www.silverlinewheels-tyres.com
Email: [email protected]
Tel: 01926 490002
Southam Tyres
Web: www.4site4x4.co.uk
For your nearest dealer call 0870 900 9444
---

To read the full report see the September 2014 issue of 4×4 Magazine. Buy it here