Off-road motorsport is a highly competitive business – and that's not just at the events. The world of the Challenge truck is one full of amazing products and accessories, many of which are suitable for your 4×4. We take a comprehensive stroll through who does what…
Words: Alan Coutts Photography: Alan Coutts and supplied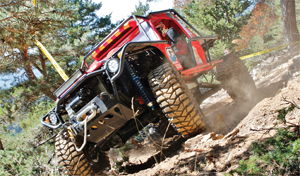 Factory fresh 4x4s are capable vehicles, but any owner can opt for a huge choice of extras and upgrades to give a more personal, customised, competition aware look. A truck designed for Challenge events can give an owner one of the most purposeful, versatile and best looking 4x4s out there. The prospective Challenge truck owner can happily outsource the work to a specialist to turn their dream into reality, whether that means supplying and fitting accessories, or completing turnkey Challenge builds ready to rock 'n' roll. Perhaps there's a need to do it all yourself; many owners take a huge amount of satisfaction in doing the work themselves or with friends and fellow clubmates, and it's a tribute to their individuality that no two Challenge 4x4s are ever the same.
The sky's the limit when looking to take Challenge builds further, but there are basic questions to ask, such as – will the vehicle meet the regulations for the competition series it is intended to enter? Is it for off-road use only, or is it to be fully registered and taxable for on road use? How safe is it going to be? Will it have a co-driver? All these help to decide what truck is required, what level of Challenges it is to do, i.e. pay and play days, clubman events, International X-Trem Challenge Trophy cups, or all three? What modifications and build requirements will it need to meet, what extras will be fitted, and will your 4×4 be a work in progress, or built to a budget with the best materials and ancillaries that can be afforded at the time?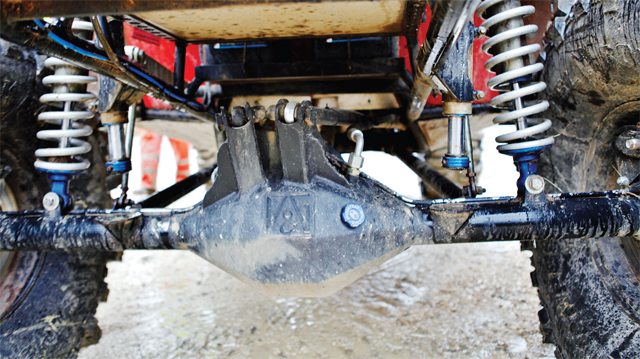 A low budget self-build beauty can provide a huge amount of satisfaction for everyone involved, get some awesome results in its class or category, and on occasion, provide a huge upset in the overall results table. A state-of-the-art, top-level extreme Challenge 4×4 that is built to take on the best, and have a reasonable chance of making the podium, does not come cheap. Such machines range wildly in price depending on who builds them and what the constructors or modifiers had at their disposal to begin with, but a competitive unlimited class of Challenge vehicle to take on any X-Trem event in Europe that may be built to order, could cost anywhere from £15,000 to £140,000.
---

To read the full report see the October 2014 issue of 4×4 Magazine. Buy it here