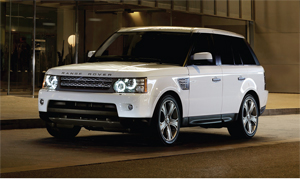 With an all-new Range Rover Sport on the way, second-hand prices of the current model, with its renowned blend of luxury and performance, look set to drop to more affordable levels
Price range: £12,000 – £70,000
When is a Range Rover not a Range Rover? That was a question asked by many when the Range Rover Sport first broke cover in 2005, because it quickly became known that the Sport was based on a trimmed-down Discovery 3 chassis. The answer is that it really doesn't matter, and you only have to consider the popularity of the Freelander-based Range Rover Evoque to accept that the underpinnings are inconsequential, what does matter is the stunning appearance, blistering performance and exquisite interior opulence of the car, whatever badge it's wearing. As for the Range Rover Sport, it had our seal of approval right from the start, winning the 2006 edition of our 4×4 Of The Year competition (which was actually published in the September 2005 issue). What we said at the time still stands: There could be only one winner, because there was only one car that filled our enthusiast senses with its unbelievable blend of charismatic off-road ability and breathtaking on-road performance. These qualities could to a large extent be applied to the Range Rover and the Discovery 3, but what if you combined the best values from each of these stunning originals?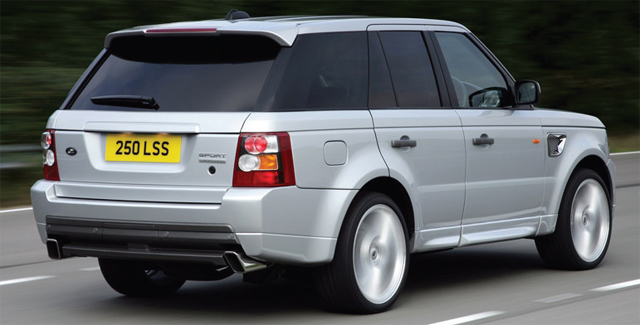 The Sport modifies the classic style and shape of the Range Rover just enough to gain an aerodynamic advantage in a smaller, lighter and more agile package… add new electronic driving aids like the Dynamic Response System that straightens high speed curves the way the Dukes of Hazzard never could and you have a car that is simply magic to drive.
Our excitement was undoubtedly enhanced by our earliest experiences of the Sport being limited mainly to the lusty 385bhp Jaguar-engined 4.2-litre Supercharged version, but although we felt the 2.7 TDV6 with only 188bhp was somewhat mild in comparison, we couldn't fault the handling, the ride comfort and the opulence of the interior, nor could we complain about the promised 28mpg consumption, compared with the 4.2's 17mpg. The other original alternative power plant is the 4.4 normally aspirated V8, quite punchy at 295bhp, but burning a gallon every 19 miles makes you wonder why you wouldn't go for the big power of the 4.2 for not much difference in the fuelling costs. Big news for the 2007 model year was the 3.6-litre turbodiesel V8 with 268bhp; while for 2010 the 2.7 TDV6 gave way to the more refined, more powerful 3.0-litre TDV6 promising over 30mpg. At the other extreme was the introduction of the 5.0-litre supercharged V8, an all-conquering 502bhp powerhouse to replace the 4.2. These new engines coinciding with a styling facelift including new grilles, revised bumpers and the addition of LED lighting. The interiors were also enhanced, while new technical features included a 'surround' camera system.
---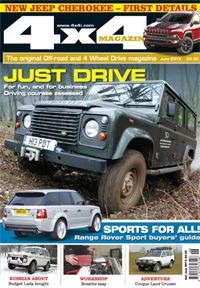 Read more about this 4×4 story in the June 2013 issue of 4×4 Magazine.