With so much excitement over new Range Rover and Evoque models it's hardly surprising that the baby of the Land Rover range has drifted out of the spotlight. The Freelander 2 is still a superb compact luxury SUV, available and affordable with it
TARGET RANGE: £6000 – £36,000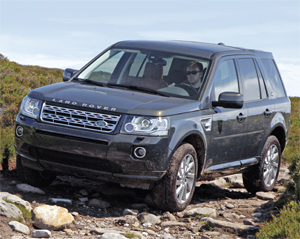 A drive last year on the icy roads of a Canadian winter reminded editor Nigel Fryatt of what a competent, comfortable and pleasant car the Freelander 2 is. It was a reminder, rather than a sudden realisation, because we've always liked Land Rover's compact SUV, it's just that little has changed since the introduction in 2006, so we've not felt the need to reappraise the model on more than a few key occasions.
From launch the Freelander appealed to us more for its technology than for its styling – we felt some disappointment that it had lost some of the traditional visual off-road appeal of the original, describing it as 'a baby Discovery, though it looks more like a road-going SUV.'
Like the original the Freelander 2 has 'intelligent' four-wheel drive, though with a more advanced Haldex central coupling which ensures quicker engagement of drive to the rear wheels when needed. A key improvement is that all but the base S versions have the clever Terrain Response system aimed at enhancing off-road capability. Build quality is also significantly better than the original, while the interiors are also more stylish and better equipped, with top versions offering Bluetooth connectivity and premium sound systems.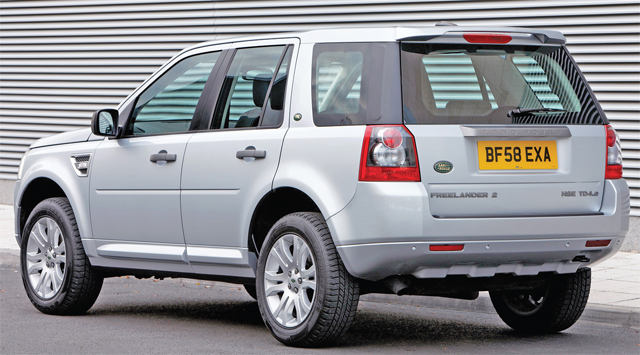 The original engine choice consisted of a lively 3.2-litre petrol straight-six – as used in the Volvo XC90 – or a 2.2-litre turbodiesel, jointly developed by Ford and Peugeot, offering refined performance, quite lively with its 149-horse output, and better fuel consumption. These promised better reliability than the K-series engines of the original, though they're also more dependent on proper service attention with high-quality lubricants. The 3.2 i6 has a six-speed automatic; the Td4 could have the automatic or a six-speed manual.
For 2009 manual versions of the TD4 could be specified with stop-start – the first application of this technology to an SUV. Look out for the TD4.e badging, signifying the stop/start system, which cuts CO2 emissions by eight per cent and increases urban fuel economy by up to 20 per cent. Not to be confused with the eD4 versions of 2010, which are two-wheel drive.
---

To read the full report see the April 2014 issue of 4×4 Magazine. Buy it here