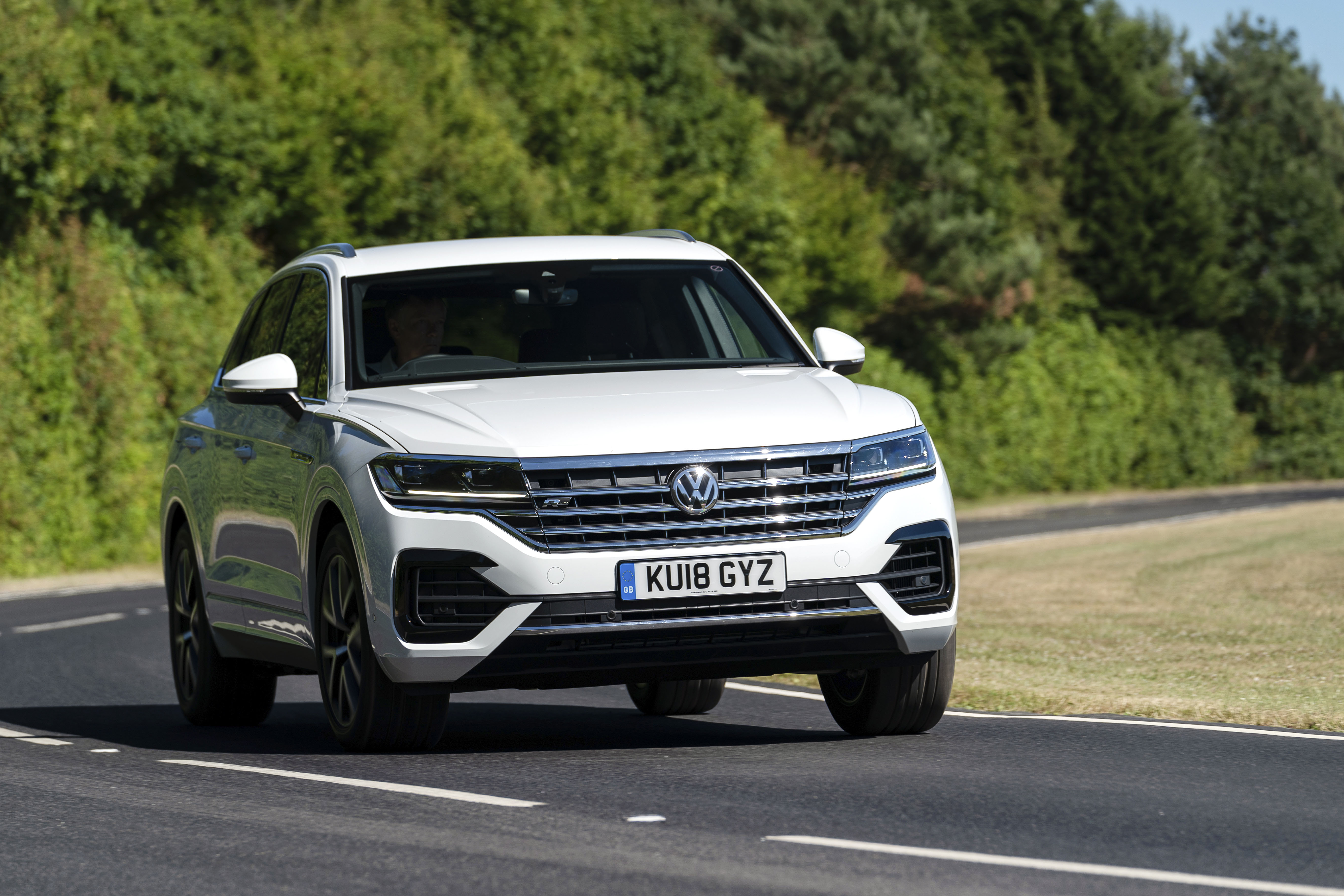 Volkswagen have added another diesel powerplant to sit below the 282bhp unit available at launch.
The new 228bhp V6 TDI offers 369lbf.ft 1,750rpm through to 3,000rpm. In pairing the new engine with SEL trim, the Touareg also has a new entry price of £48,995 OTR. It will still come with the eight-speed tiptronic transmission, four-wheel drive and a limited slip-diff. The new unit matches the more muscular engine economically – 173g/km CO2 – and with the 3,500kg towing capacity.
SEL Touaregs come with Vienna Black leather interior with white LED lighting. The 9.2″ touchscreen dominates the dash and houses the controls for much of the cabin's functions, plus a subscription to Guide and Inform – a program that has live traffic updates, fuel pricing information and radio that selects the strongest signal from FM or DAB.
19″ alloys are standard, as are full LED headlights, tail lights and fog lamps.
The new engine is available with R-Line and R-Line Tech models too, from £52,495 and £55,595 respectively.
Click here to recap more details on the new Touareg's specs.