Hils Everitt – Editor at Large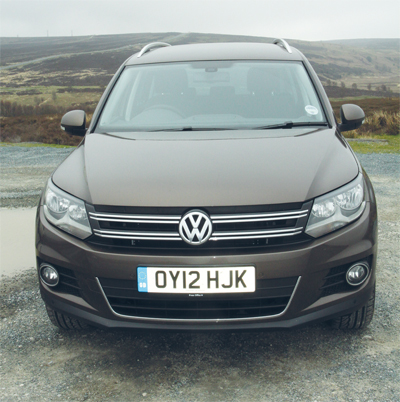 Phew…our new long-termer must have the longest ever official product name we've ever had. To make life easier I'll refer to it as the 'Tiguan'; but that's not in any way an attempt to undermine its amazing attributes.
Firstly, we have VW's latest BlueMotion technology, which basically means that our new feisty tiger SUV incorporates a multifunction computer which gives you gear change recommendations on the screen in order to improve fuel consumption as well as Stop/Start and battery regeneration systems. The battery regeneration system is designed to help use energy that would otherwise be lost during braking. So when you're slowing down or braking, the alternator's voltage is boosted and used for bulk battery recharging.
The VW 4MOTION system on this ES version – we hope to be replacing it with the 'off-road' Escape model later this year – means that during normal driving the front axle is driven in most cases; the rear axle only gets 10 per cent of power. The rear axle joins the party via an electrohydraulic all-wheel drive clutch. The previous 4Motion system worked on speed differences between the front and rear axles to activate the all-wheel drive clutch, but this latest system works since oil pressure is built up via an electric pump and an ECU works out the ideal drive torque for the rear axle then regulates the pressure that gets transferred to the multi-plate clutch.
BlueMotion ES 2.0TDI 4MOTION
Price: £25,675
Mileage: 895
Costs: None
Arrived: May 2012

You can read more about this VW in the July 2012 issue of 4×4 Magazine – available here