Hils Everitt – Editor at Large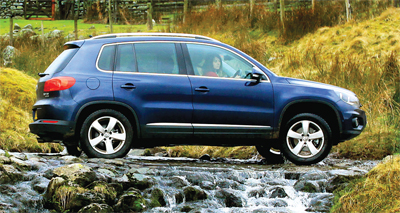 It was great fun playing about in the snow on my local country roads in Kent – well… when access to them wasn't blocked by people who got themselves stuck in their unsuitable 2WD vehicles. Come on people, listen to the TV warnings and don't venture out if your vehicle can't hack it!
Anyway, I felt it was high time to take the Tiguan Escape on a long journey to somewhere picturesque where we could play together off the beaten track, but not in the snow.
ntured to the glorious Lake District, so thought a bit of R&R up there would be a grand idea. From down here in West Kent, I always take the eastern route up north; the M6 is my bugbear and I have wasted far too much of my life sat on it going nowhere and getting well and truly fed up. The M11, A1 up to Scotch Corner and that lovely drive along the A66 is a far better experience and seems to take less time, due to lack of traffic problems.
As a highway cruiser, the Tiguan offers a very pleasant experience; the late-130s bhp 2.0-litre engine is a lively and smooth unit that purrs along very pleasantly, and the six-speed auto gearbox had little to do, thanks to the lack of serious traffic. The cruise control was set along the empty A66 and we breezed along, admiring the gorgeous scenery.
VW TIGUAN BL ESCAPE 2.0-LITRE TDI BLUEMOTION 4MOTIONUEMOTION ES 2.0TDI 4MOTION
Mileage: 3158
Costs: None
Arrived: December 2012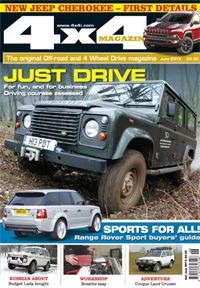 You can read more about this VW in the June 2013 issue of 4×4 Magazine