Hils Everitt – Editor at Large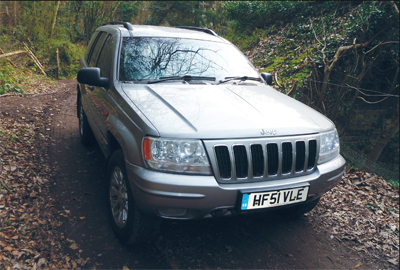 The other day somebody asked me: "How's your Grand running these days? You've had quite a few problems with it lately."
He was not wrong. Regular readers will know about my last 12 months with my 2001 2.7 CRD Limited Grand Cherokee, that have been expensive and a right pain in the fleshiest part of the body. Throughout that time, it has visited three different garages. My good mate who owns Central Tyre & Exhaust did some serious diagnostics, which meant it then had to go to an auto 'box specialist, and then it was a trip to the excellent guys at the Chrysler Jeep dealership Whitehouse of Tonbridge who did a swift job or replacing two injectors and cleaning up a dreadful mess under the cylinder head. All these were in a reasonable distance of my home and I either borrowed one of my mate's hilarious courtesy cars or there was a train station very nearby to make the whole experience bearable and cost-effective.
Jeep Grand Cherokee
Spec: 2.7CRD Limited
Mileage: 90,709
MPG: 25.3
Recent costs: Diesel
Arrived: September 2006

You can read more about this Jimny in the June 2011 issue of 4×4 Magazine. Buy it here.