Louise Limb – contributor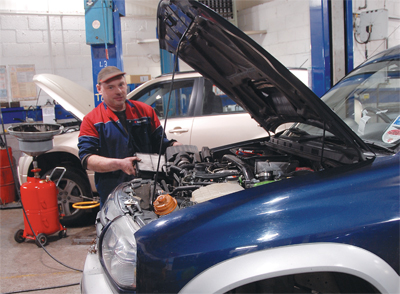 Christmas, that most expensive indulgence; the weather has now merged into a uniform dull, wet, depressing grey murk and the ominously spreading oil leak beneath the engine bay that the tyre fitter thought might be the transfer box – could be why the Grand's been lumbering about like a farting buffalo – turned out to be precious diesel leaking from an invisible crack in the diesel filter housing.
'Oh no!' I heard myself cry, 'that sounds a bit pricey to fix'. It wasn't the first plastic item on my car to yield (first the rear door handle and last summer the power valve) and I did wonder if the parts on (evidently not so) 'Trusty' were up to the actual business of being used.
Or, to be precise, being stored outside in extreme temperature variations. So, between Christmas and New Year, a full day's surgery at the main dealer added significantly to the debt on my 'flexible friend'.
Spec
Model: 3dr SE 2.0 Tdi
Mileage: 49,505
MPG: improved to 32ish after replacing diesel filter and housing
Recent costs: Replace ancillary timing belt, cambelt and water pump; perform 48,000-service £695 (cheap!); brakes, new tyre for rear
Arrived: October 2008
You can read more about this Suzuki in the March 2011 issue of 4×4 Magazine