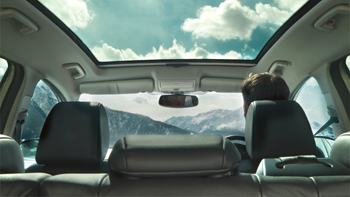 A recent discussion I've been having about buying a 4×4 relates to kit versus brand. Unless you're lucky enough to have a budget to suit both your kit requirements and 4×4 brand then you might well have to weigh up whether you'd rather have a luxury brand with only a very basic level of equipment or more affordable 4x4s that will allow you to add a few 'toys' within your budget.
It can be a difficult decision to make, especially when you see the specification level of, say, a Ford Kuga Titanium (costing around £23,000), which includes as standard a panoramic roof, keyless entry, rear-view camera and heated front seats. However, to buy a BMW X1 (costing £24,000) would see you pay out an extra £1,500 as all those features come as extras (except the keyless entry, which isn't availble on that model).
It's an interesting comparison to make, and when you buy your next 4×4 is well investigating to find out exactly what you are getting for your money.