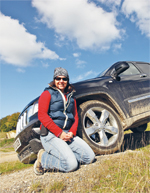 It wasn't long ago that we were all being encouraged to buy diesel engine vehicles. The result is that many 4x4s today are so powered. Things are changing now, there's even a scrappage scheme planned…
Were you one of the 4×4 owners who were seduced into buying a diesel-powered vehicle, along with millions of other car owners, back in the early noughties? When Chancellor-at-the-time Gordon Brown increased excise duty for petrol cars with higher carbon dioxide emissions, it made diesels appear quite a bargain. So much so that almost 11 million people have been tempted, by successive governments, to abandon petrol cars and buy 'greener'.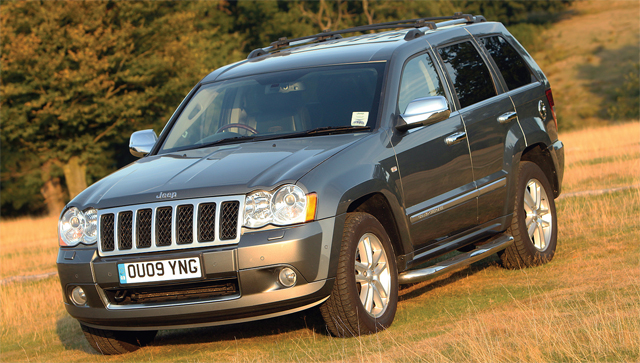 Many governments, not just here, gave motorists incentives to turn to diesel – such as putting diesel cars in lower vehicle-excise-duty bands, for example. This was done in order to meet EU climate change targets. However, although attempts within the EU to improve diesel engines in cars concentrated on reducing carbon dioxide, emissions of nitrogen dioxide (NO2) weren't restricted. As a result, NO2 levels soared.
The RAC Foundation director Professor Stephen Glaister has said: "This isn't quite a miss-selling scandal, but for years ministers took their eye off the ball and encouraged drivers to buy diesels to help fight climate change. That has come at a cost: local air pollution."
These days, many manufacturers only offer diesel-powered 4x4s in the UK, and even if petrol engines are available most market the diesel option to be the best seller. The price of running your vehicle has, of course, helped to fuel (sorry, pun intended) this increase in diesel cars in recent years, but the availability of petrol 4x4s is also far less than diesel options. Diesel car owners in the UK have grown from 1.6 million to an incredible 11 million, which is a third of the total cars in this country.
But now, it seems we are facing an abrupt 'about-turn' from the politicians; once again to meet EU standards. London Mayor Boris Johnson has recently announced that he wants a new Ultra Low Emission Zone (ULEZ) to be introduced by 2020 and that includes a plan to charge diesel car drivers a £10 tax to drive into central London and our other major cities because of the dangerous fumes which are linked to the fuel. This levy would be on top of the current £11.50 congestion charge. The floppy-haired one will also lobby the government to increase vehicle excise duty on diesel cars to encourage motorists to move to cleaner vehicles, and anyone with a petrol car registered before 2006 will also have to pay.
Of course, this doesn't mean all diesel cars are eligible for the tax. That would be outrageous. As we know, all new cars sold from 1 January 2015 must meet the Euro 6 emissions standard, a stringent European Union directive to cut exhaust pollutants which targets a cut in nitrogen dioxide, seen as an air pollutant, which is why the Land Rover Defender as we know it had to be replaced. Diesel vehicles meeting the Euro 6 emissions standard will be exempt, but huge numbers of diesel 4×4 drivers will have older vehicles, produced before the Euro 6 compliant engines started coming in during 2012, and these will be targeted. I am currently one of those now unfortunate owners, thanks to my Grand Cherokee (pictured).
If all this comes into being, then a lot of us will be hit by the extra charge and duty – despite having previously been encouraged to go for what has now become a too-dirty fuel. The Sun newspaper, however, has come up with a way of reducing the pain. Its 'Pay Up Diesel Weasels' campaign is asking the government to introduce a new scrappage scheme, which is backed by the RAC, the AA and the Road Haulage Association and is similar to the scrappage initiative launched in 2009 to boost the car industry. The campaign advocates compensation of £2000 towards the cost of a new car that meets environmental standards — and that they will not face fines in the future.
You can back the campaign by signing the petition at www.thesun.co.uk/sol/homepage/news/5809435/Sun-campaign-to-help-diesel-drivers-hit-by-Government-u-turn.html – sorry bit of a long type.
The Department for Environment, Food and Rural Affairs (Defra) says that, unless action is taken, London, Birmingham and Leeds would face dangerous levels of pollution from vehicle exhausts by 2030.
I wasn't a great fan of the scrappage scheme as it meant thousands of perfectly good vehicles were destroyed. But I have to admit that it succeeded in its remit, as 400,000 new cars were bought and helped revive the industry. We will see if this new scrappage proposal gets support and has an impact.
Almost 460,000 lorries, 3.3 million vans and 10 million cars could expect road charge hikes unless their owners upgrade to newer Euro 6 diesel vehicles. Drivers whose motors fail to comply could also face lower resale values. So, if you own an older diesel 4×4 and need to drive in one of our marvellous cities, be warned.
In the meantime, when you read this I will have got away from all things pollution/political and hope to have climbed Africa's highest mountain and then driven about in some lovely old Defenders and Land Cruisers which wouldn't get anywhere near any EU rules and regs. I'll let you know how I get on.
Hils
---

Read Hils' column every issue in 4×4 Magazine – subscribe here!