Ann Lockley – contributor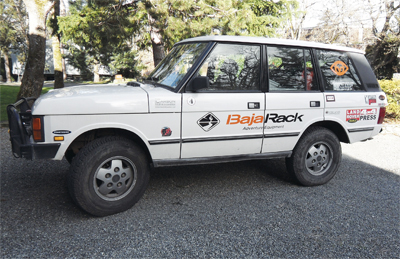 Christmas arrived a month late here in Canada but I am not complaining – not one bit! TerraFirma and Rock Island Rovers stepped up to the plate and sent along the promised parts to get my poor stricken Kelsey up and running; without the wobble, I hope.
So my lovely package from Santa included included: Big Bore Expedition Shocks, Heavy Load Front & Rear springs, Rear Spring Dislocation Cones, Rear Top Shock Mount Relocators, poly bushing kit, all from TerraFirma plus all three ball joints and an ignition coil purchased here in Victoria, so how good it will work is anyone's guess!
Spec
Model: 3.9 V8 GDE
Mileage: 268,772…still…now three months parked gathering dust
MPG: 13 when she runs…
Recent costs: Another half sac of beer and C$70 for coil
Arrived: February 2007
You can read more about this Range Rover in the March 2011 issue of 4×4 Magazine