Garry Stuart – contributor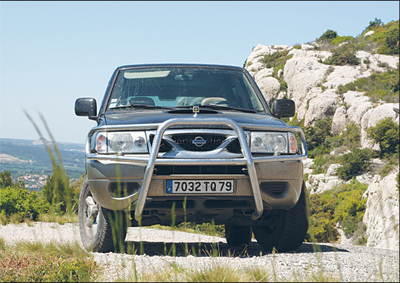 This June marked the eighth anniversary of ownership of my Nissan Terrano. I reflected upon all the past cars that I have owned and realised that the Terrano is the one that I have owned the longest. As a roaming freelance car/motorcycle photographer for the past 26 years I have clocked up huge mileage travelling from job to job in a whole range of cars (and a few bikes).
My first car was a Mk3 Ford Cortina which was the first car I drove in France way back in the early '80s when I shot the Le Mans 24hr Bike Race. Little did I know back then that this was to be the first in a long line of cars that I would sleep in; a practice that continues to this day. Other cars included a Matra Rancho (great car), Peugeot 309, Citroen BX, Astra Van, Ford Sierra, Ford Mondeo and even a classic 1970 Porsche 911.
My first 4×4 was a CJ5 Jeep that I bought purely for fun, but it also went to a number of photoshoots. The one thing all these vehicles had in common was they all ran on petrol. Most of them started to give trouble after three to four years of high mileage and photographer abuse so were moved on and replaced.
Nissan Terrano II LHD
Spec: LWB 2.7Td
Mileage: 440,550km
MPG: 35
Recent costs: Only diesel
Arrived: March 2003
You can read more about this Nissan in the August 2011 issue of 4×4 Magazine.