Garry Stuart – contributor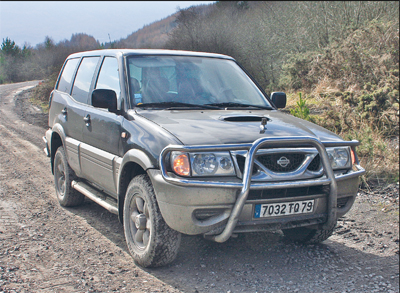 Last month I described the journey to Seven Sisters in South Wales, which is a fair old hike from Preston. The following weekend I knew that I was to go back to Wales to shoot the Whitbread Challenge Weekend and that it was at a town called Llandysul, which I quickly Googled, and ascertained that it was, as I thought, in Mid to North Wales, not too far South of Wrexham. Cool I thought, only a two hour trip, no sweat.
The day before I set out I logged onto Whitbread Offroad's website to get a few more details and found a helpful map. Not recognising any of the place names I zoomed out to get a better idea of the location and was surprised to see blue sea appearing to the west of Llandysul which now appeared to have migrated to South West Wales close to Lampeter! It then dawned upon me that there were at least two Llandysuls in Wales and I was not going to the one closest to me. It was actually further into SW Wales than last weekend's job and departure times had to be brought forward significantly and the easy journey that I was looking forward to had increased from two to over five hours.
Nissan Terrano II LHD
Spec: LWB 2.7Td
Mileage: 432,300km
MPG: 32 approx
Recent costs: Nothing but diesel
Arrived: March 2003
You can read more about this Nissan in the June 2011 issue of 4×4 Magazine.