Nigel Fryatt – editor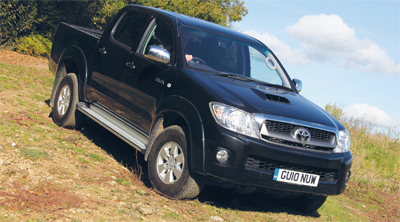 Buying yourself a 4×4 is a great experience – if not without some concerns. If it's a 'previously owned' model, it all depends on the owner; is he really being honest when he talks about "only done a bit of off-roading". Or when he explains all the details about the servicing, can he look you in the eye and say, "oh, yes, it's never let me down. Very reliable." You have to make sure you don't have your beer goggles on when making that decision. Mind you, that's even more difficult if you have already decided that you 'need a new 4×4'. What a great excuse that is, to actually 'need' one! Is it a bloke thing, to 'need' a 4×4? Or maybe it's an enthusiast's need, not just restricted to blokes.
Well, truth is, I 'needed' a 4×4! Simple as that. I'd convinced myself quite early when I took over the reins of this magazine for the second time. We already own a 4×4, but the RAV4 that sits on our drive is my partner Sue's machine. Don't get me wrong, it's a great little 4×4, and I have a lot of time for it. But, well, it wasn't quite tough enough – and besides, Sue drives it every day so it wasn't available. I 'needed' one, you see.
Toyota Hilux
Spec: HL3 D-4D
Mileage: 8390
MPG: Not sure yet!
Recent costs: Just the purchase price
Arrived: October 2011

You can read more about this Toyota in the December 2011 issue of 4×4 Magazine.