Nigel Fryatt – editor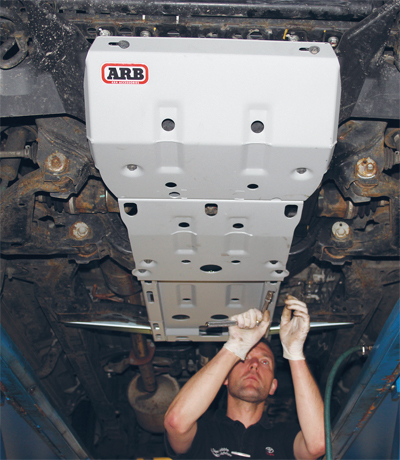 It always strikes me that when off-roading, you need eyes all over the place. You're looking ahead, both sides and in the case of a long wheelbase truck like my Hilux, it's worth watching the tail too. Of course, one of the most important areas is under the vehicle. Yes, you can look ahead, but drive over an obstacle, dislodge rocks and rubble and the track underneath your vehicle will be a bit different than what you last saw. Wading too, can be difficult. Again, you can follow all the rules, wade out and check the depth and poke and prod the ground to see if it's firm, but you'll never know exactly what's there. Which is where underbody protection comes in.
Over the last few weeks, I have become quite familiar with the underbody of my Hilux, checking to see it still has a catalytic convertor… It struck me that there was a lot to damage, and the standard guards fitted were not going to be up to the job for any serious off-road fun.
After spending an evening flicking through the fantastic ARB 4×4 Accessories catalogue, it was a case of giving Gareth Williams at Arbil a call. These guys are the UK distributors for top Australian off-roading ARB products, and yes they had an ARB Underbody Vehicle Protection kit for a Toyota Hilux.
Toyota Hilux HL3

Spec: HL3 D-4D
Mileage: 11,890
MPG: 32/33
Recent costs: ARB underbody protection kit £298.93 plus
Arrived: October 2011

You can read more about this Toyota in the May 2012 issue of 4×4 Magazine – available here