Robert Pepper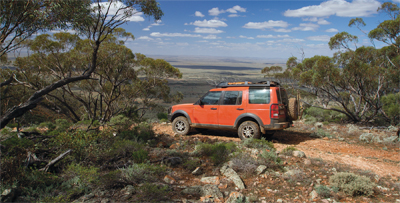 Six recoveries this month, each of which has their own little story. No sooner I had finished enjoying the nostalgic delights of a Series 1 then it was into the most talked about car of the year, the Evoque, on a mission to see just how good it really is in the rough stuff. I have the answer, which will be featured in this magazine shortly, but I also managed to get our standby recovery Navara stuck because I didn't check a mound that can usually be driven right over, and which had changed a bit since the last visit to the area. The Nissan's lack of clearance didn't help, but I'll put my hand up for driver error there even if the recovery didn't take long. Of course, I say this because as we finished the Evoque shoot and prepared to depart, the radio crackled into life and it was my assistant who had managed to get the Nissan properly stuck in a different location, well and truly high centred with all four wheels dangling in the air!
The third recovery was a setup, at an all-female training course where we sank a Shogun into sand, which is pretty easy with that car as all you need to do is put it in 2WD and accelerate hard then in she goes, back end dropping down to lower the chassis to the ground as an example of what not to do. The only problem with that demonstration was not many of the students were sufficiently abrupt with the accelerator to get the wheels spinning and digging – they were too smooth – not an attribute I've found in your average Aussie bloke.
Recovery four was a one-on-one training course for a PhD student who was going to take a Toyota pick-up out into the bush to study floodplains. We found a boggy road, flicked the Toyo into 2WD and got it bogged. We then used Maxtrax to unbog it, put it back in the muck again and then used a snatch recovery from my Defender instead. All good experience.
SPEC
Make: Discovery 3
Mileage: 67,232
MPG: 23.3
Recent costs: 0 Aus$
Arrived: March 2012

You can read more about this Discovery in the July 2012 issue of 4×4 Magazine – available here