Louise Limb – contributor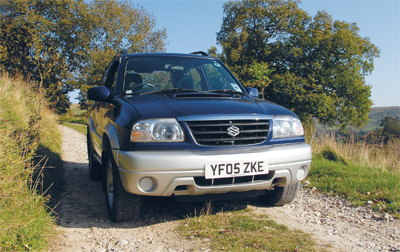 Sometimes, even for a creative type, I can be really dopey. A few months back I finally joined the 21st century and got myself a Blackberry – an Apple iPhone on an 18 month contract seemed a little too expensive for my pocket! Of course, unlike the old Nokia, the battery life between charges is minimal and I found myself buying an in car charger – yes, I know you've all had these since dinosaurs walked the earth… and proceeded to try to plug the offending object into both of the 12 volt sockets on my console. The one next to the main gearstick decided to break its plastic housing, detach itself from the console and come out with the charger. Mmm, perhaps not a good idea to use that one.
Safely installed in the other socket next to the high/low transfer by my left hand I looked in vain for the telltale red light that would say it was working. Having inserted and removed it a few times, jiggled the charger about a bit and scratched my head, I concluded that it did not work and worried about the phone going dead when I inevitably broke down (not that I have so far in the last 40 odd thousand miles!). I asked my knowledgeable husband about this and he asked the obvious question; 'did you turn the ignition on first?' Ahem. Still, a piece of my car is broken and must be fixed at some point.
Suzuki Grand Vitara
Spec: 3dr SE 2.0L Tdi
Mileage: 59175 – it's now just over three years since I bought the car, with approx 16750 miles on the clock and still
the original rear tyres!
MPG: 35–40ish
Recent costs: MOT and Service £278, Road Tax £245, Diesel £65
Arrived: October 2008

You can read more about this Suzuki in the December 2011 issue of 4×4 Magazine.