Ian Shaw – contributor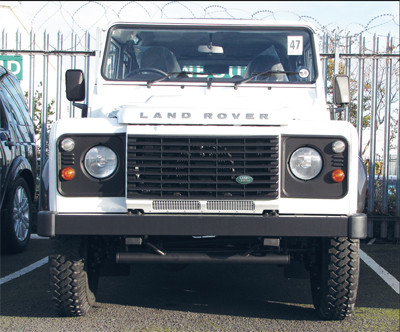 Having spent most of my career as a magazine road tester, I am constantly questioning what separates a great vehicle from a merely good one; a vehicle you can respect from one you love. When it comes to the vehicle you own, the question has amplified validity – after all, it's one's own money at stake. Do you buy with heart or head – or a combination of the two?
If truth be known, I bought my Defender 110 Utility Wagon with a combination of the two. I don't consider myself a dyed-in-the-wool Land Rover fanatic, I didn't grow up on a farm or learn to drive in a Series III, and, other than tinkering with an ancient Series IIA a mate owned in our late teens, my first real experience of Land Rovers was as test editor on the old Off Road & 4Wheel Drive magazine when a 110 Hi-Capacity Pick-up arrived for test in 1989.
For as long as I can remember, however, I wanted to own an original Range Rover, I was four years old when it was launched and think today's Range Rover has about as much in common with it as a Porsche Cayenne. The 110 Station Wagon is the nearest thing to the comfortable workhorse doctrine of the 1970 Range Rover which Land Rover makes. Recently, I hankered after a simpler vehicle – maybe it's the onset of middle age – but a diet of SUVs from Audi Allroads, a Cayenne and the Touareg, which I sold to buy the Defender, all seemed sophisticated, but without substance. I had only previously owned one Land Rover, a Defender 90 Hardtop and liked its commercial-ness, so as the asking price is pence-identical I went for a 110 Utility Wagon instead of the standard Station Wagon.
Land Rover Defender
Spec: 110 2.4TDCi Utility Wagon
Mileage: Less than 500
MPG: 30.4
Recent costs: purchase price
Arrived: December 2010
You can read more about this Land Rover in the April 2011 issue of 4×4 Magazine