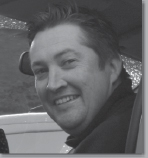 Kevin Baldwin – contributor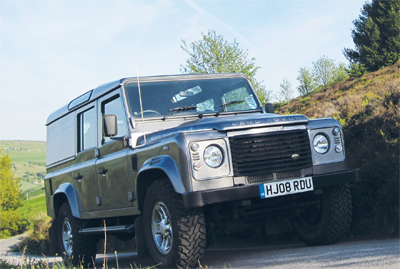 The one constant in the Defender's lifespan has always been that the factory stereo is rubbish. Once upon a time you could forgive Land Rover for not even trying because the 'wireless' output was always going to lose the sonic battle as it tried to drown out the ambient noise from diesel clatter and transmission whine. These days the Ford Transit-engined Defender is a far more civilised place in which to spend time which ironically only serves to highlight the shortcomings of the standard stereo set up. I like music a lot and therefore have always felt the need to upgrade the sound system in every Land Rover I've ever owned. And this one was no exception.
Amazing but true, Land Rover does now offer an MP3 player equipped head unit as an option in the current Defender. Sadly mine didn't have the MP3 compatible head unit and since I'm a convert to carrying my music collection in digital form rather than have piles of CD cases cluttering up the interior, a new head unit it had to be. I settled on a Alpine unit that can play CD and will hook up to my iPlayer and even has an inbuilt Parrot hands free car phone that connects to your mobile via Bluetooth. One big plus of smart phone technology is that music library, phone and satnav are now all on one single device meaning no more dashboard clutter and the inevitable tangled spaghetti of power wires. Happy days!
Land Rover Defender
Spec: 110 2.4TDCi Utility Wagon
Mileage: 22,245
MPG: 24
Recent costs: Sound system: £320, LED lamps: £250
Arrived: February 2011
You can read more about this Land Rover in the July 2011 issue of 4×4 Magazine.