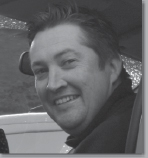 Kevin Baldwin – contributor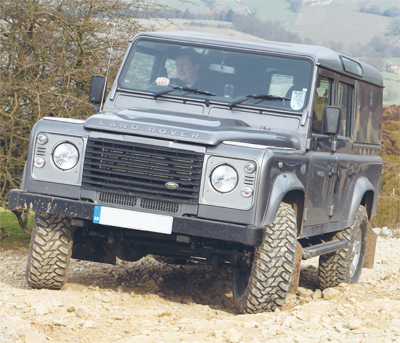 I love cars, but the one thing I hate with a passion is the actual buying process, which is a big reason it's taken so long for me to find a replacement for my 90 that was stolen in July 2010. Wasted journeys to look at glorified tat is no fun, but this time the delay in finding a suitable vehicle wasn't down to a lack of interest but more the lack of choice available.
The 90's replacement was always going to be a Defender, but this time I wanted to upsize to a 110, specifically the Utility Wagon model. The Defender 110 Utility Wagon was launched at the same time that the Defender range got its makeover in 2007. The new interior and 2.4-litre Transit engine and six-speed box were all new, as was the addition of the Utility Wagon based on the 110 Station Wagon, but with the rear windows and third row of seating deleted to create a more load-user-friendly and practical loadbed. The Utility Wagon is not a big seller, but is a hugely sought after secondhand buy; hence the reason it's taken me so long to find a suitable vehicle.
Okay, so I'll admit that, besides a strict Yorkshireman's budget, my other exacting criteria did narrow down my choice of vehicles. It had to be silver, grey or black; I didn't want the basic spec (there are three trim levels); the mileage had to be low-ish and, of course, it had to be straight and clean. The daily trawl of Auto Trader, eBay and various Land Rover-based internet sites became a tedious chore, but, in the end, a classified ad on the defender2.com website bagged me the 110 I'd been looking for.
Here it is then: A three-year-old, unmolested Stornoway Grey, County spec 110 Utility Wagon with just 20,000 miles on the clock and two previous owners. Collecting the Defender in Epsom, Surrey, I'd taken the essential decision to pack a set of my MUD Rails, and some tools in my bag, so that five minutes after handover I could be on a petrol station forecourt unbolting the driver's seat and fitting the seat rails to give me some much needed extra legroom for my 6'5" frame on the long drive back to Yorkshire. Only a Land Rover driver would buy a vehicle he knows he can't physically fit in and then begin to modify it within minutes of taking possession of the keys…
Given that my last Land Rover was stolen, the next modification was to beef up the factory security. That same night, extra security was added to the 110 and right now there are two further devices awaiting fitment. For obvious reasons I won't be divulging the exact details of said devices but they aren't items you can buy off the shelf…
The next modification was, I'll admit, purely self-indulgent. The only reason I fitted the XS specification clear indicators and silver headlamp surrounds is because I like them. The silver grille that should match the headlamp surround is on back order, but by the next instalment I should have completed the full XS-spec makeover.
Right now I'm contemplating a rear LED lamp conversion in the style of the 60th anniversary Defender. Judging by the price Land Rover wants for the complete kit its lamps are made from the rarest of rubys and diamonds, so I'm sourcing the parts myself for a third of the Land Rover price.
Tyres were next on the list. On my last two Land Rovers I've fitted 255/85×16 tyres. These are slightly taller than the standard 235/85×16 General Grabber tyres and give a slight increase in ground clearance. Sadly, my preferred tyre choice, the Cooper Discoverer ST, one of my favourite tyres for on- and off-road use, has become a victim of the latest round of Euro tyre legislation. The 255 size isn't a popular choice, so is sadly no longer available in the ST pattern I'd wanted – other sizes do meet the new Euro rulings on noise and 'green' manufacturing processes.
In the end, I plumped for Cooper Discoverer STT in a 265/75×16. They're slightly wider than the standard rubber, but avoid the yee-ha redneck fat tyre look. Just when I'd convinced myself that ought to do it as far as modifications were concerned, I've been eyeing up some very nice 'Blindo' alloys that come in the same metallic grey as
the bodywork.
Oh dear, here we go again. ■
Land Rover Defender
Spec: 110 2.4TDCi Utility Wagon
Mileage: 20,800
MPG: 24
Recent costs: Clear indicator and XS lamp surrounds £120; cost of 110 £18,500
Arrived: February 2011
You can read more about this Land Rover in the May 2011 issue of 4×4 Magazine.