Hils Everitt – Editor at Large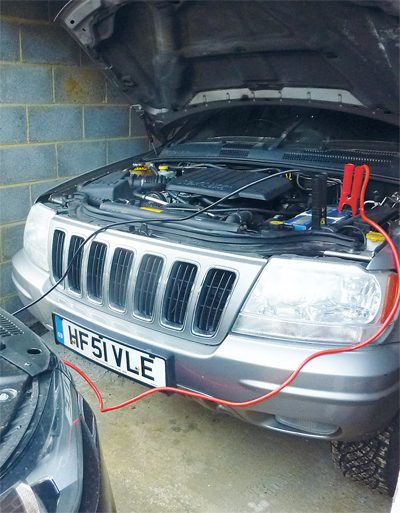 I have rather neglected my Grand of late, so much so that it died on me! I had been buzzing about the countryside in the long-term VW Tiguan and the Jeep has been quietly resting in the garage waiting for a bit of quality time with its owner.
I meant to take it out for a cruise, to show it I still cared, but got waylaid by something or other, which had to be done ASAP. I then started packing for a two-week holiday to Canada and, in the rush to get everything done and dusted before the big trip, I didn't get time to take it for that much needed spin.
Finally, I managed to find time to grab the keys and jump into the soft and now highly creased leather seat, put the key in the ignition and turned it. Click… nothing at all, all the dash lights came on but obviously the poor battery was straining at the leash and there was no power there to get us started.
I thought it had only been just over two weeks since I had driven the Grand, but it must have been more than that. I clambered out of the seat and over the back and then into the rear and grabbed the box containing the jump leads.
Jeep Grand Cherokee
Spec: 2.7CRD Limited
Mileage: 93,100
MPG: 32/22
Recent costs: A full deluxe valet £25-30
Arrived: September 2006


You can read more about this Jeep in the October 2012 issue of 4×4 Magazine – available here