Hils Everitt – Editor at Large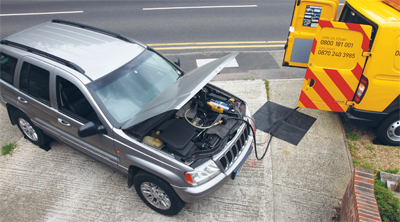 It's been a while since my beloved silver machine has graced the pages of the mag as I've not really done an awful lot with it, apart from a few pleasure trips, one up to the Norfolk Broads and the odd kit-lugging exercise to rugby matches.
So, all's well in the Grand world, finally, after an annus horribilis in 2010. Well, that was until someone, who shall remain nameless, decided to do something totally idiotic and halt the poor Jeep, yet again, in its tracks. No, that doesn't mean some stupid off-roading debacle, merely a complete lapse of brain activity which could have killed-off my beloved steed completely.
Okay, so after a superb trip to the Swiss Alps for some R 'n' R, the Grand was picked up from the valet parking at Gatwick and it was off to the shops to stock up the fridge and cupboard and get milk for that long-awaited decent English cuppa.
Jeep Grand Cherokee
Spec: 2.7CRD Limited
Mileage: 92,025
MPG: 30
Recent costs: Petrol (!) £60; tank of rejuvenating diesel £95.72 plus £12 that the AA man put in; AA Fuel Assist £185
Arrived: September 2006

You can read more about this Jeep in the November 2011 issue of 4×4 Magazine.