Hils Everitt – Editor at Large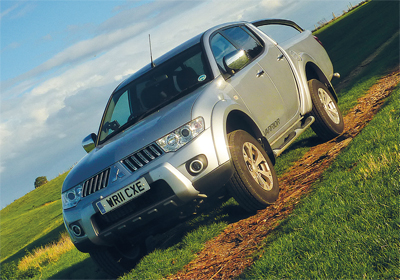 Last month I needed to have my Grand's front brake pads replaced as they were down to 20 per cent. I took the Jeep to my mate's garage to have it sorted, but when they took the old ones off the mechanic found that my discs were badly corroded and said there was no point in replacing the pads with the discs in that condition.
I braced myself for a huge bill to replace the two discs, but the team said: "No worries, we'll just skim them and they'll be fine, and then we'll fit the new pads."
So I have since taken the Grand back and its offending discs have been treated to a session with the fantastic Pro Cut Brake Lathe. These beauties cost around £8000 and every good garage should have one. The skimming takes place on the vehicle and is incredibly good value, and has increased the life of my discs. The nearside needed only two skims; the inside of the disc is always worse for corrosion due to water retention, but the offside required an extra skim as the disc wasn't completely flat. "There's a slight curve in it, so I'll give it another cut," said my mate's technician, pointing out the uneven surface of the disc.
Jeep Grand Cherokee
Spec: 2.7CRD Limited
Mileage: 93,450
MPG: 32/22
Recent costs: New front brake pads and disc skim on front axle £182 incl VAT; full valet £35
Arrived: May 2012


You can read more about this Jeep in the December 2012 issue of 4×4 Magazine – available here