Bob Cooke – contributor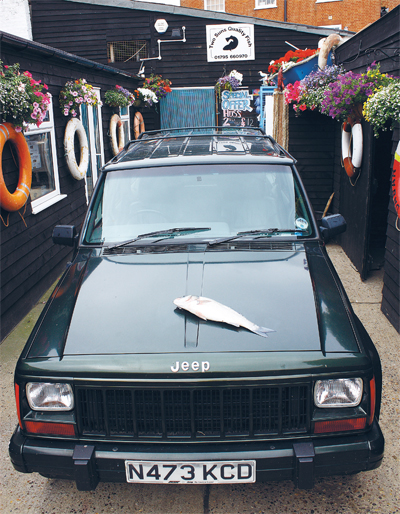 There's definitely something fishy about my "new" Cherokee. Don't think I'm complaining, if I've gone and bought a dud car for too much money it's entirely my own fault; I've bought dozens of old cars in my time and very few have been bad ones, thanks to the set of rules I've drawn up, which include: Never buy from a dealer (I've never had a warranty on a used car that was worth the paper it was written on), never buy from a friend (too many of my ex-friends have a significantly different idea of what constitutes a sound and reliable car than I have), and never buy from a farmer (too much mud, chemical fertiliser and chicken droppings, let alone a tendency to skip servicing).
So I bought this car from a farmer on the advice of a friend, and I deserve everything I've got. The appeal was that the car had only done 60,000 miles from new; the car had been bought new but was only driven regularly for a few years.
SPEC
Make: Jeep Cherokee
Model: 4.0 Limited
Mileage: 60,986
MPG: 21.3
Recent costs: Nil
Arrived: July 2011

You can read more about this Jeep in the November 2011 issue of 4×4 Magazine