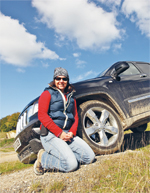 You can never keep a good off-roader down, and in the case of the Hummer, it's not just good… it was great!
It's been all over the news that the mighty car manufacturer Ford is shutting its plant in Southampton and the stamping operation at Dagenham, with the loss of 1400 jobs, as the economic crisis hits the European car industry.
Of course, that may not be the full extent of the job losses. Suppliers will be hit, and unions are predicting anything up to 10,000 job losses altogether. Ford says it hopes voluntary redundancy and relocation can take care of many of the losses.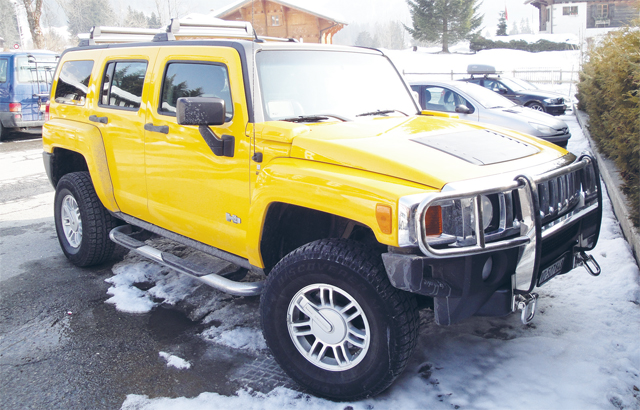 Demand for the famous Transit van has fallen by a fifth, according to Ford. Despite the likes of Nissan adding extra shifts, due to huge Qashqai demand, and Jaguar Land Rover recently boasting about its great success and consequent job creation, this is still very worrying for the UK car industry.
The forthcoming closures at Ford follow a long line of motoring industry setbacks over the last few years. It was with a heavy heart, for example, that we greeted the end of the production line for another icon, the fabulous GM-built Hummer series. The very last H3 burbled and boomed out of the factory in 2010. General Motors had been in trouble since 2008, saw no future for its former military monster and tried to sell the Hummer to a Chinese company but the idea came to nothing.
So that was it, no more brash and fantastically enjoyable, ridiculous Hummers; one of the greatest off-roading giants that came into civilian production in 1992 was no more and so it was to join the automotive ether – a great shame. Over the years, we have featured everything from the H1 to the H3 and many private owners' vehicles. I particularly remember during 4×4 of the Year 2007 (published in October 2006) waiting in the cold and rain on a typically windy Welsh hillside for our test H3 to arrive. And when it did, our mouths dropped; there was silence for a while and then everybody just grinned, laughed and jumped for joy as we argued over who would be the first to grab the keys of the custard yellow, chrome-lavished H3 that growled into our grassy sheep field car park.
I had the pleasure of writing about the 'Extreme' group that year, so it meant I could take the brilliant Hummer for long test drives – rather longer than I needed to, I must admit. Throwing that huge beast around the tight, winding Welsh country lanes was heaven and I fondly recall the bemused looks of farmers happily trundling along in their tractors and locals minding their own business when a huge petrol-engine roar blew their socks off and a massive yellow beast emerged from around the hedgerows.
That 220bhp, 3.5-litre H3 won its group, fighting off the Nissan Patrol – dear oh dear, I really miss that off-roading genius as well – Jeep Wrangler, Land Rover Defender, Santana and Shogun Sport. It scored an undisputed 10/10 for style (it also sported a '3 USA' plate along with roof lights and seriously cool alloys) and 8/10 for off-road performance. We had to cut half the body out of the group photo otherwise it would just have completely dominated the picture. Ah, fond memories…and only three and a half years later in 2010 we thought we'd never see a 'new' Hummer ever again.
So I was delighted when I read Robb Pritchard's feature in last month's issue about the reappearance of a 'new Hummer'. Based on the HX Concept, that was shown at the Geneva Motor Show in 2008 before everything went pear-shaped, Franta James's kit car, the 'Bureko H2X', is built around his own shortened H2 chassis. The Carbon Fibre body panel style definitely speaks Hummer while creating an image of what the 'official' Hummer might have become if production had continued.
It does actually look like it ought to be a Dakar Rally contender; now there's a thought. Dear old Robby Gordon has been trying to win the event in his H2 over the years but has been thwarted by mechanical failures, at the final stages in some cases. I wonder if James could interest him in a new model to build around his old H2 chassis to try and take on the rest of the field and come out trumps for once. At least he would have the remnants of his old truck for nostalgia's sake?
The HX2 is lighter than the old H2 and therefore should be even better off-road, although he'd have to get used to diesel power. We don't have any stats or performance figures for the Bureko, but we can bet that it will bulldoze along like the proverbial off a garden implement.
It's not cheap, but then the Hummer never was, and nor should it be. So we wish Mr James luck in his endeavour to attract a market for this latest Hummer and thank him for keeping the magnificent machine well and truly alive.
Hils
---

Read Hils' column every issue in 4×4 Magazine – subscribe here!