Sue Loy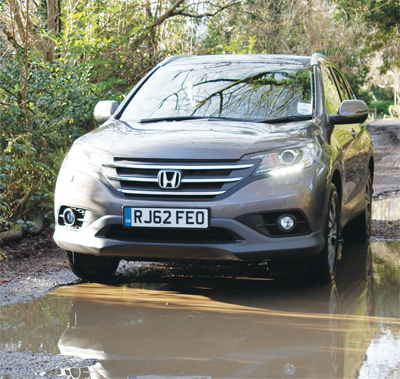 As a Toyota RAV4 owner, driving the CR-V was an interesting experience. The two models must be an 'either/or' for a lot of people looking for a family-sized SUV. I'm on my second RAV4 and will admit to being very happy with my choice, so being able to spend a week with the new fourth generation Honda CR-V was an opportunity not to miss.
To be honest, it's not that obvious when looking at the fourth generation, what the difference is on the previous model, but then Honda has sold five million of them in total since introducing the model back in 1995, so I guess they know exactly what they are doing! The model is also built in the UK, which appeals to many a more patriotic consumer; OK, so the profits leave the country, but it's great to know it was built up in the North East.
The fourth generation model is actually 30mm lower than the previous model, but the driver sits at the same height and when you climb aboard, there is something of a Tardis feel. There's a lot of interior room for sure. At first the centrally located gear lever looks a little odd perhaps, but I immediately came to realise that it felt 'just right' and even wondered why other manufacturers don't do something similar. It just seemed so natural for it to be there.

You can read more about this Honda in the March 2013 issue of 4×4 Magazine – available here