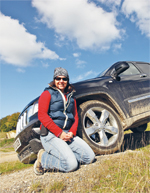 It seems that the planned withdrawal of US troops from Afghanistan will mean the end of a serious, iconic, and much-admired off-roader
We are now well into 2014 and it will prove a momentous year for UK and US troops, as they finally pull out of Afghanistan before it is over. A recent episode of BBC2's Top Gear saw James May travel out to Helmand Province to see just what a mammoth logistical task the British forces have in transporting all the Land Rovers, Jackals, Ferrets and other military machines back to the UK. They are worth millions and millions of pounds and cannot be left out there, quite rightly.
For the US troops, however, it is a very different story. And the shame of it is that the pullout also represents a major change in military transportation and the end of a very long and iconic era. It has been suggested that tens of thousands of AM General Humvees probably one of the conflict's most recognisable combat vehicles, along with our own Jackals and Ferrets are expected to be left behind. And, according to Pat Ware, the author of Haynes's new AM General Humvee Manual (available from www.haynes.co.uk, priced £25.00), the end of US involvement in Afghanistan will mean the end of the Humvee's combat role and the beginning of the end of its military career altogether.
Since it was introduced in 1984, the Humvee has served in US military operations in Bosnia, the former Yugoslavia, Africa, Iraq and Afghanistan. It succeeded the M561 Gama Goat and was a better prospect than the civilian trucks adapted for military use and M151-series Jeeps. A draft specification was issued in 1979 and, when it finally came into operation, it was replacing vehicles of 10-20 years old. More than 10,000 Humvees were deployed in Iraq and many tens of thousands more in Afghanistan since that controversial campaign began back in 2003.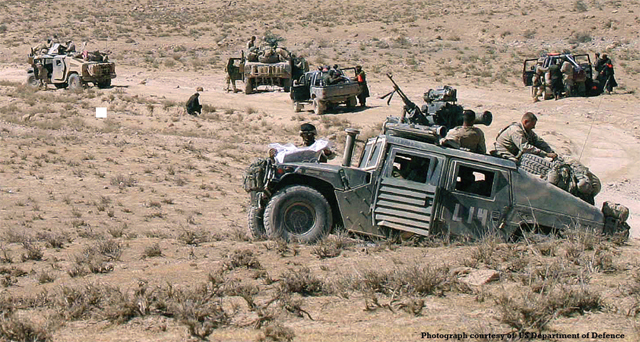 Despite its powerful V8 engine, superb level of off-road performance and the ability to reach high speeds on hard surfaces, when faced with the roadside IEDs that were commonplace in Iraq and Afghanistan, the Humvee's shortcomings became apparent (similar to the Snatch Land Rover's, in earlier conflicts). This signalled that its end as a military vehicle was on the horizon.
In 2011, the US government announced that the Humvee would be replaced by the all-new joint light tactical vehicle (JLTV). Humvee production, at least for the US Army, ended with more than 281,000 examples constructed. There were no more being built, but many would have expected that those still running would be brought back and sold off, as many military vehicles are here in the UK and in America. But when the US Army pulls out at the end of 2014, thousands of Humvees are likely to be left to the Afghan Army, adding to the thousands that departing forces had already given to the Iraqi Army. Apparently, in its last years, the Humvee will be assigned to operations away from the front line. Heaven forbid there are further conflicts but, if there are, the new JLTV will take centre stage.
Haynes author Ware has been quoted as saying: 'Sadly, for Humvee fans across the world, the end of the vehicle's military career is unlikely to change the US Army's policy on the sale of surplus Humvees to civilians. Unlike its distant cousin, the Jeep, military-surplus Humvees will probably never become commonplace and, despite the recent release by AM General of what is effectively a Humvee kit car, in civilian hands the Humvee will always remain a scarce – and thus very expensive – toy'.
We've featured ex-military Humvees in private ownership in this magazine and you do see them at various shows, military or general, all over the world. It's a shame that it appears the US army will not make any available at auction, to be snapped up by civvy street. The Jeep has a strong ex-military ownership and they will be seen bashing dunes, trundling along greenlanes, Utah Mopar rock and rolling up at the supermarket/convenience store for many years to come. But if you want to get your hands on an ex-military Humvee, don't hold your breath. We lamented the end of the civilian Hummer, which ceased production in 2010, and so it looks like we have to lament the official passing of the military Humvee.
As much as the withdrawal of troops from the Middle East is an excellent thing, it also earmarks a sad end to an era. The Afghan Army has been bequeathed a fine iconic vehicle and long may it trundle the dunes and gravel roads of this troubled part of the world and continue to saves lives and retain its legacy. At least the Land Rover and Jeep continue a healthy and, in one case, world-beating civilian sales performance; that can never be said again about the Hummer. So, we bid farewell, thank Arnie for influencing the production Hummer in the first place and resort to fond memories. If you see one, civvy or military, humming about the countryside, take a snap and offer a wave of solidarity!
PS BTW, I'm liking the new Jeep Renegade. Just saying. Sorry Uncle Bob…
Hils
---

Read Hils' column every issue in 4×4 Magazine – subscribe here!