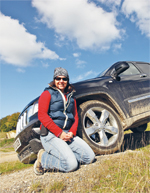 With all the latest high tech, and often highly expensive new 4x4s arriving on the market, it's worth remembering when things were… a little simpler!
Good grief ─ at the moment, if you blink you miss it. There is such a stream of new or updated 4x4s coming out just now that it would be easy to miss something if you took your hands off the wheel for a second. Many of these latest 4x4s hail from the bounteous upmarket SUV class. According to CAP, out of the £50 billion-ish we Brits spent on new cars in 2013, the class of car we spent the most on was the SUV, to the tune of a momentous £10 billion.
No manufacturer can now afford be without an example of the genre. At the extreme, Bentley finally revealed the long-anticipated, but inconclusive, teaser pic of its new SUV in late March (in News, May issue). All we get is a front-end image surrounded by camouflaging smoke effect. It does look, however, like a Bentley and, no doubt, will be huge but rounded off at the edges to create the classic SUV look. As Bentley is owned by VW, expect a rear end of Touareg proportions and ilk. It will be classy, outrageously expensive and powered by a Bentley 6.0-litre W12 engine (with Hybrid and diesels on the cards), and be built right here in the UK at the Bentley Crewe works in Cheshire.
The other interesting, but potentially barmy product hails from Rolls Royce ─ I still find it a little hard to get my head around that one, but there we have it. We are more interested in the likes of the new Porsche Macan, which is giving the new Range Rover Sport a real run for its money among motoring pundits; the new Mercedes GLK (around abroad for a while but finally coming to the UK in 2015), a far better option than the new Merc GLA, about which there must be some doubt as to whether it can really be called an 'SUV'; the BMW X4 which, at £5000 more than the X3 and revealed at the New York Motor Show rather than Geneva, is blatantly squaring-up against the Evoque and Macan; and the new Audi Q5, due in 2016, although the Q7 will take our attention before then as it is due to be unveiled at the end of this year. And not to mention Jaguar's first toe in the SUV water with the C-X17 due in 2016. Phew!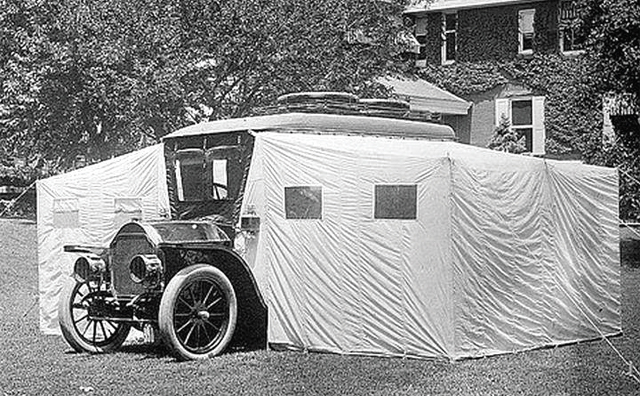 What is very interesting is that Porsche may well be better known one day for its SUV range more than its traditional 'mid-life crisis' sports cars. The Cayenne reportedly saved the German manufacturer from oblivion and the new, smaller Macan can only be a good thing; it's also no bad thing that the Range Rover Sport has a credible rival to keep Land Rover on its, currently well-elevated, toes.
But the excitement over new Bentleys, Rollers, Porsches, Mercs, Audis and Beemers probably pales into insignificance as the New York Motor Show again becomes our focus, thanks to Land Rover launching the new Discovery family there mid April via the Discovery Vision Concept. As we know, the Freelander is going; there is a new vehicle class called the Discovery and the latest model is the official replacement for the Freelander, so a smaller-than-D4, more luxurious model with the Discovery name emblazoned on the bonnet is what we get. It's a chunkier version of the Freelander, more rounded than the current Discovery 4 with an Evoquesque nose and lines, but beefier. It will sell like hot cakes and is a superb way of launching the Discovery family section of Land Rover in Discovery's 25th year. Then once all that has died down, we will then count down to the new Defender for 2015; shaping up to be the most controversial of them all…or will it be?
And then all this is not to mention the plethora of more compact SUVs arriving on forecourts, from new VW T-Rocs to updated Nissan X-Trails, the new Jeep Cherokee and Renegade, plus hybrid versions of Mitsubishi Outlanders etc etc…The '4×4' market has never had it so good. And it has never been such a good time to be a subscriber to the UK's top all-marques 4×4 mag!
But for all this talk of a healthy new 4×4 market across the sectors, for my picture this month I am, however, bowing to our expedition special section. You will have seen pics of all the new SUVs mentioned above in the news pages so there's no point repeating them. But this little gem from 1915 caught my eye on social media (thanks to Off Road Action) and I couldn't resist it. We all thought camping 'conversions' evolved way later than in the middle of the First World War. Well, we were wrong. I know of a few traditionalists, not wholly unconnected with this very mag, who would ultimately prefer this set-up to anything the plethora of modern, luxury SUVs can throw at us… 😉
Hils
---

Read Hils' column every issue in 4×4 Magazine – subscribe here!