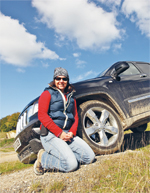 Greenlaning is getting more difficult to do thanks to all the restrictions. Perhaps organised drives are the answer and if that's the case, why not get Porsches, Audis, BMWs and other 'posh' 4x4s to join us off-road?
Greenlaning in the Yorkshire Wolds was a real eye opener, see feature on page 62. As an ignorant southerner I had no idea that the area even existed; although, in my defence, my Yorkshire friends in the west of the county didn't know exactly where they were supposed to be either!
Everyone talks about the Dales and the Moors and we have been on tours in those areas a few times over the years. So it was a very pleasant surprise to join Yorkshire 4×4 Tours for a day out in the Wolds. As you will read from the feature, it is picturesque and revealing; not as dramatic a landscape as the county's other main areas, but offered up some entertaining off-roading nonetheless.
This is to be relished as, these days, it is increasingly difficult to find lanes that are still legal to drive. Our good friends at GLASS (Green Lane Association) and the Trail Riders Federation (TRF) are in constant battles with various councils around the country who are trying to slap TROs on many lanes. A big and on-going offence is underway in Derbyshire where a particularly well-known lane is under attack and GLASS and TRF are demonstrating and fighting tooth-and-nail to prevent councils in what they see as unreasonable behaviour.
It is sad, when walkers have so many thousands of miles of footpaths to enjoy and there are many bridleways for horses and mountain bikes, that so few byways are left. Surely they can leave us with a few to enjoy? Against this background, our day out in Yorkshire, in the environs of Driffield and Beverley in the East Riding area, was even more of a treat.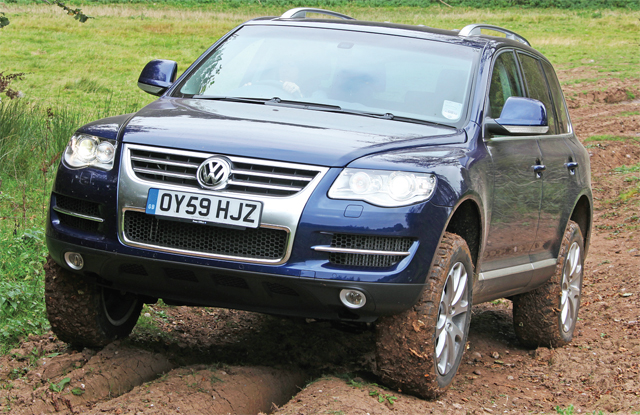 What was a shame was that our tour only featured Land Rovers, and pretty old models at that, other than a single, relatively new, Puma 110 utility. It was the first tour I have been on that wasn't run by a Land Rover organisation that didn't include at least one non-Solihull product. Apart from members of 4×4 clubs, is it really only those with older Land Rovers that are interested in 'greenlaning' these days? As money is tight and 4x4s are not cheap to run, or, indeed repair, perhaps people are worried about possibly sustaining any damage to their vehicles?
Well, these tours and their organisers are all about enjoying off-roading in a safe and damage-free environment. Tours are about experiencing a drive through an area and taking in the sights and discovering new things as well as getting in some off-road driving – which can sometimes be a bit more technical. But as our Wolds tour found out, the operators of tours want a smooth operation and are always there with help and advice.
Play and pay days can be for those who want some more excitement and run old vehicles, sometimes arriving on trailers, which they don't mind suffering some battle scars. There are plenty of centres and events, as you'll find on our calendar pages, to cater for that. To get you into it there are invariably always safe, secure and easy routes for the off-roading beginners.
It would be great to see more of the other marques joining these trips and not leaving it to the Land Rover trucks to dominate. There are L200 clubs and Hilux clubs and Jeep clubs and so on, but perhaps someone should start a VW off-roading club, or one for the Koreans, so that they can experience the same kind of bonding that the more traditional 4×4 makes enjoy. As well as driving, these organisations are great for help and advice and for parts info and just generally chewing the cud with fellow owners.
And, maybe, just as 'glamping' has become all the rage among those who fancy the idea of camping but don't want to rough it, perhaps the luxury end of the 4×4 market could have a club for say £35,000-plus vehicles to meet up and do some gentle off-roading? Although, ironically, their vehicles are among the most capable on the planet. Now there's an idea, a 'gleem-laning' club for the well-heeled who really should know what their brilliant 4x4s can do?
As a very old Grand Cherokee owner (by which I mean an owner of a very old Grand Cherokee!) I can't really belong to this elite new club, but I would love to go along and cover an event. Any 4×4 club or centre owner out there fancy having a crack at it? It could really take off and perhaps help some people to drive their immense 4x4s properly on the road too; and these people, at present, don't really know what they are capable of. Toilet facilities would have to be rather more upmarket and the traditional burger van would have to be upgraded (cucumber or prawn sandwiches?) but then you'd charge more to participate. It could well be a money-spinner.
To be a fly on the wall when the owners were discussing the various merits of their 4x4s would be very informative and entertaining; who knows, some might even be impressed by their luxury limo rivals?
Hils
---

Read Hils' column every issue in 4×4 Magazine – subscribe here!