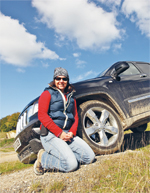 Encouraging times ahead perhaps – from both manufacturers and TV companies. Fingers crossed, that's for sure
Some interesting stats from the AA have appeared in the motoring news pages recently regarding our recent UK fuel sales. As mainly diesel lovers here at 4×4 it doesn't surprise us (and probably won't surprise our readers and 4×4 owners who are predominantly diesel users) to learn that, in the last five years, forecourt sales of petrol have dropped by 20 per cent.
Last year 17 billion litres were sold, compared to 22 billion in 2007, which is a hefty decrease. On the other hand, sales of diesel increased from 14 billion to 16 billion litres, as prices have risen and the use of smaller and diesel-powered vehicles has increased. In Spring 2009, the price of a litre of petrol was £1, but if you spend £20 at the pumps today, you get less than 15 litres; not surprising that diesel is on the up and smaller vehicles are on the increase. Another interesting fact is that, in 2000 only 10 per cent of new cars were diesel; and last year, according to the Petrol Retailers Association, a whopping 50 per cent of new cars were diesel. And the outlook for fuel prices isn't getting any better as, at some point, there will be economic recovery which means those City stockbrokers will be predicting greater oil and fuel demand, which only has the effect of pushing up prices even further, as commodity values increase. It's a vicious circle.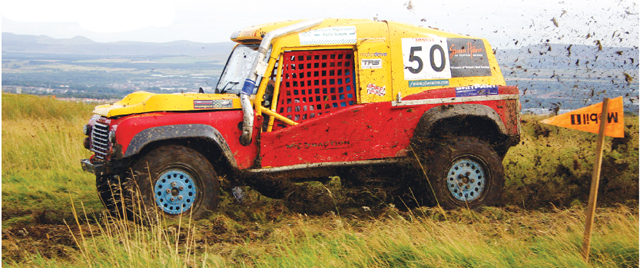 Last month I was banging on about the lack of affordable compact 4x4s on the market and these latest statistics just add plenty of fuel to my ever-burning flame. Manufacturers, please give us some more options; sales of SUVs have gone through the roof in the last few years, but there is still a huge chunk of the market to tap. As petrol-guzzling is becoming a thing of the past, let's have small petrol or, preferably, diesel-powered, compact, four-wheel drive SUVs for those who don't want the huge 4x4s, but would like to put a small foot in the popular SUV market.
And to that end, it looks like Land Rover is considering a compact version of its luxury fleet with a new DC100-esque offering. Although this one is likely to be a four-door to compete with the likes of the Nissan Juke and various other concepts that have appeared on motor show stands recently, such as the Fiat 500X (which could be the base of a new baby Jeep model), it shows that EVEN Land Rover is accepting that the compact end of the SUV market is definitely worth looking into.
If it materialises, then, being a Land Rover, it will be bound to sell like hot cakes. Would it mean that JLR will then think about downsizing again and offer us a proper baby/sub compact SUV which others may follow? Possibly. It would, however, be good to see others taking the lead as Toyota did with the RAV4 in the 90s and Nissan more recently with the Juke. With the cost of fuel rocketing, it must make economic sense as the demand for SUVs balloons. The new Land Rover would probably start with a front-wheel drive base model at less than £20 grand and offer a plethora of specs up to an intelligent/permanent 4×4 with all the trimmings. Let's face it, Land Rover products all ready come in the dreaded two-wheel drive, so why not go the whole hog and have a proper baby Solihull product? If it does then others will follow, if recent trends are anything to go by…
In other encouraging news, my recent column about improving TV coverage of our off-road motorsport events has not fallen on deaf ears. Apparently my rantings have prompted the chairman of the Scottish Hill Rally Club, Ian Stuart, to look into filming the Scottish Hill Rally. He has been very busy and, at present, there is a production company interested, a provisional backer to fund the filming and the possibility of some airtime later this year, possibly two one-hour shows, on a motoring channel. Ian also looked into televising the Scottish Cross Country Championship, but: "With estimates of nearly £20,000 to film the whole season, it's just not feasible."
That is a tall order, but the Hill Rally is a definite prospect; there are big issues with Health and Safety, and spectator management etc that have to be considered and dealt with, which are all difficult areas to sort out, but it's great that the whole concept is being looked into. We wish them luck and watch this space for further developments. It's all encouraging stuff.
Hils
---

Read Hils' column every issue in 4×4 Magazine – subscribe here!