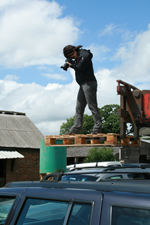 As Jeep celebrates its 70th anniversary, Hils expresses her relief that there is something to celebrate, as a year ago, the iconic American brand looked under threat
We have been enjoying a busy period for milestones over the last few years. In 2008 we marked the 60th anniversary for Land Rover, and the following year saw the arrival of the new Discovery 4 during the model's 20th anniversary; this year is Ford's 100th birthday and there is the no small matter of the 60th anniversary of Toyota's Land Cruiser in 2011 also.
All these manufacturers are massive players in the automotive market, with Land Rover and Toyota particularly in the minds of us in the 4×4 world. But the most significant milestone to celebrate for me is the 70th birthday of Jeep, which we are highlighting in the magazine this month.
It was, after all, Jeep which started the whole business of four-wheel drive vehicles with the Willys Jeep back in 1941. The original Series 1 Land Rover was conceived from the idea of the Jeep, and, 70 years on, we have a line-up that still pays homage to the American manufacturer's true off-roading heritage, as well as maintaining the 21st Century need for comfort, refinement, exceptional diesel power and those all-important environmental credentials.
I have always had a bit of a soft spot for Jeeps, particularly the Wrangler and Grand Cherokee for their off-road heritage and the way they perfectly epitomise either end of the scale: the robust off-roading icon that can take on the mighty Land Rover Defender in the rough, and the luxury flagship that affords a rounded on-road drive and very impressive performance off it. Regular readers will know that I own a 2002 Grand Cherokee WJ model. I bought it in 2006 after many years yearning for one. When it was launched in 1999, to much hype and acclaim as a superb successor to the original, I secretly vowed to own one at some point when secondhand values could come down enough for my budget. They finally did a few years ago when I managed to pick up a 2.7 CRD Limited for around £10,000 (I sold my Vauxhall Frontera LWB 4.5-litre V6 petrol guzzler for around £4000 so the layout wasn't too painful). It had quite high mileage and a few cosmetic problems, which was why it was something of a bargain.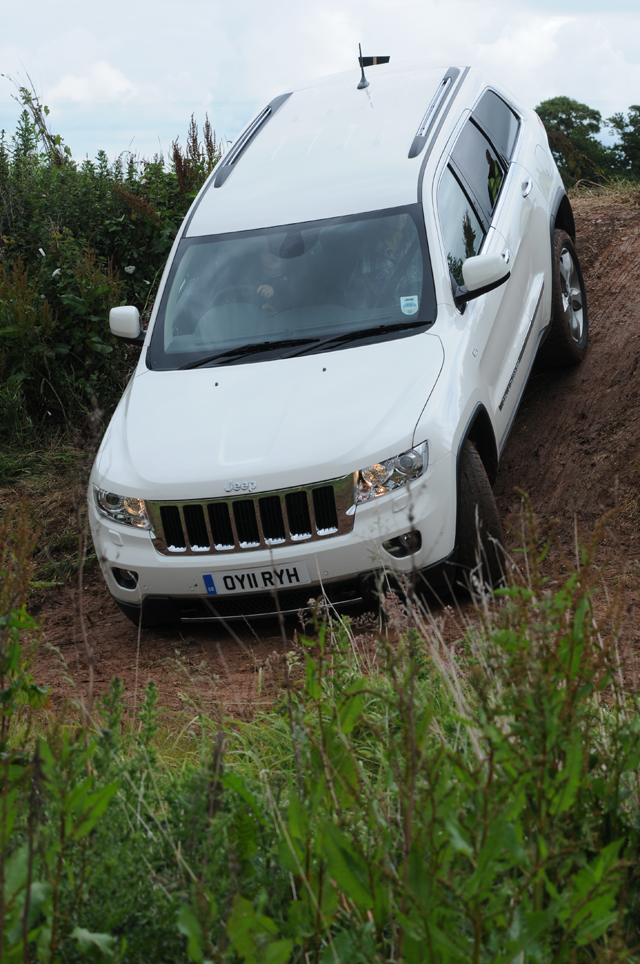 Five years later, and I have spent a fair bit on it, most notably a recon auto gearbox, and it was sitting on an auto specialist's forecourt for two months while Chrysler Jeep's Chapter 11 global financial issues were sorted out. The problem was Mercedes-Benz would not release any parts – including my auto box! – until the future of Chrysler Jeep was assured.
That was a difficult time. Not only for me to cope without my beloved Grand for two months, but for all Jeep devotees. We all were concerned that the iconic brand would not find a backer and a highly important 4×4 manufacturer would be no more.
The revamp of the Wrangler and the brand new Grand Cherokee had already been announced in the States, but who knew if the new models would make it to the UK? Even when the good news came that Fiat had stepped into the breach, it took a long time for any concrete news to be announced as to what exactly would be coming to the UK and when. Dates were constantly put back and we couldn't get hold of any vehicles for our 4×4 of the Year test as the fleet had been decommissioned and Fiat had made no decisions.
With the big birthday coming up there must have been huge pressure for the new bosses to come to some conclusions and clarify what would be the new line-up. A press conference in December 2010 announced that all was well; the cosmetically-enhanced Wrangler, brand new Compass and tweaked Patriot would be arriving in the UK in 'springtime'. But the biggest news, was, yes, the 2011 Grand Cherokee was on track and heading our way.
We all breathed a sigh of relief; but became concerned again when it all went quiet once more and dates were shunted back. We then heard that the Patriot was definitely not coming here. This is a great shame as it is an excellent budget 4×4, offering superb value for money as only a Jeep can. It won our budget class 4×4 of the Year for 2010 and has left a gaping hole in the UK 4WD market.
Instead, Jeep is concentrating on the Compass in the UK, as well as the Wrangler and Grand. The excellent Cherokee has also disappeared from the UK, which is another great shame as we loved the 2008 update, which, again, won its SUV class in that same 2010 4×4 of the year. So, while we are extremely pleased that Jeep remains a big presence in the UK, we are mourning the loss of two excellent models from the line-up. Perhaps Fiat will rethink this at a later date?
We can, however, celebrate Jeep's 70th year with an impressive new Grand Cherokee, which is almost 20 years old and should guarantee a bright future. I enjoyed researching the special feature on the luxury flagship on page 36 and look forward to the day when I can afford a secondhand WK2. That could be some considerable way down the bumpy road.
Until then I can only dream, and wish Jeep a very happy birthday and give thanks that we are celebrating a major anniversary of a great brand and not mourning its loss, which was a scary possibility a year ago. Phew….
Hils