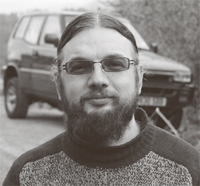 Ian Seabrook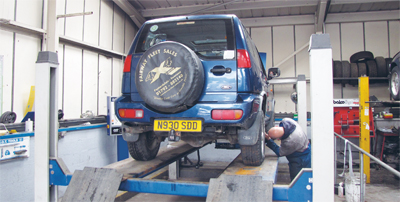 The Maverick came to me with an entire eight months of MOT, which made the £500 asking price seem all the more of a bargain. As it happens, it then needed a near-complete brake rebuild and I'd ended up fitting new calipers, discs, pads and rear wheel cylinders. Therefore when the MOT was looming at the end of August, I was quite confident of a pass and headed to Tsalta Motorsport (www.tsaltamotorsport.co.uk) in Aberystwyth with fairly high hopes.
As reported last month, I had concerns about corrosion at the rear of the sills. The Maverick and Nissan Terrano II sibling have a pretty good rust record, but the sills are a definite weak point. I was right to be concerned though, the separate chassis meant that the tester put their weak state on the advisory list. That was academic as I decided it was far better to patch them up now than let the rot spread into the entire sill and floors.
The time on the tester's ramp allowed me to have a good explore of the underside and it's all good. I've coated the chassis in Bilt Hamber's Dynax UB underbody wax but this inspection allowed me to confirm that the floors are also in good condition.
Ford Maverick SWB
Spec: GLX 2.4i
Mileage: 96,900
MPG: 20-22
Recent Costs: £23.00 Rear brake flexi pipe, £10 fit replacement tyres, £87.50 labour to weld sills and fit pipe
Arrived: January 2011

You can read more about this 4×4 in the November 2012 issue of 4×4 Magazine – available here